---
Description
Featured in this recipe, Kevin's Natural Foods, Thai Coconut Sauce. The sweet-savory flavors marry beautifully with red lentils. This recipe is Vegan, Vegetarian. Enjoy
---
2 packages (7-ounce each) Kevin's Thia Coconut Sauce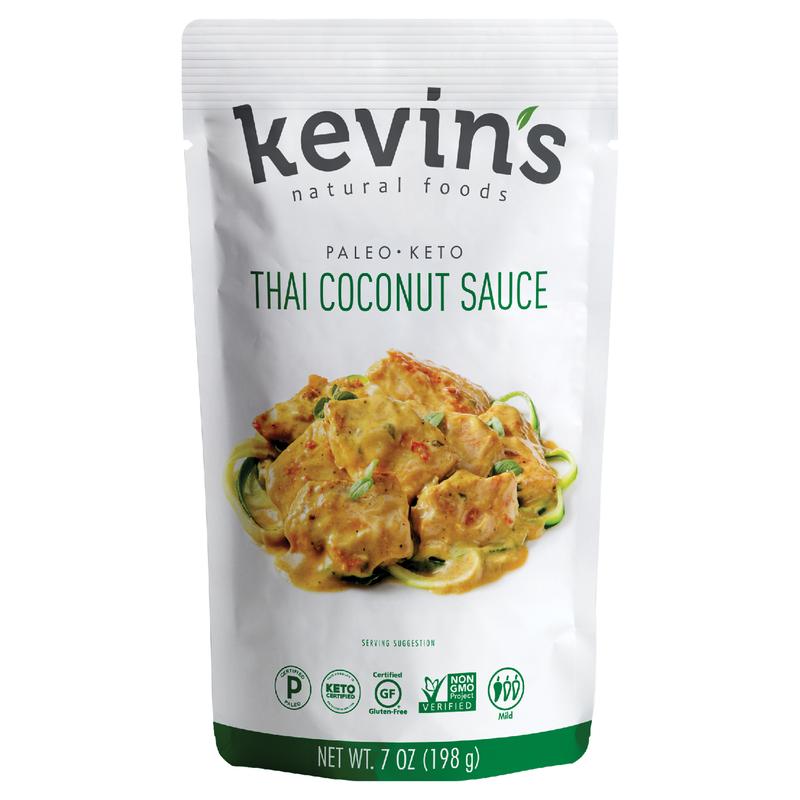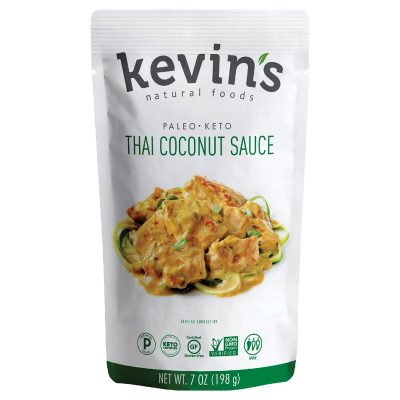 1 tablespoon Ghee or coconut oil
1 tablespoon fresh grated ginger
2 cloves minced garlic
3-3 1/2 cups organic vegetable stock
2 cups red lentils
1 4-ounce package paneer cheese
1/4 cup fresh cilantro whole or chopped for garnish
1 sliced lime
1/4 cup freeze-dried onion strings (Indian Market)
4-6 slices naan bread
Edible marigold flowers
---
Instructions
Melt Ghee in a medium stockpot over medium-high heat.
Add ginger and garlic and saute for 1 minute to release juices.
Rinse lentils in cold water and drain. Add lentils and sautee in the pan to toast, about 3 minutes.
Add 3 cups vegetable broth and 2 packages of Kevin's Thai Coconut Sauce. Bring to a boil. Immediately reduce heat to medium and simmer until lentils are tender about 35-40 minutes. Add more vegetable broth to reach the desired consistency.
Slice paneer cheese into wedges. Saute in a dry non-stick pan until browned. Turn half way through cooking.
Heat freeze-dried onion string in a microwave-safe bowl. Save for garnish
---
Notes
Serve with Basmati rice, a slice of paneer cheese, naan bread, and garnish with freeze-dried onion strings, cilantro, lime slices, and edible marigold petals. ENJOY
Keywords: Healthy, Vegan, Vegetarian, Indian Cuisine