---
Description
Kevin's Natural Foods-Tikka Masala Sauce is rich and thick and pairs perfectly with my Tikka Masala Steak Roasted Tomato Burrata Tartine: a delicious mouthful of bursting flavors.
---
1 7-ounce package Kevin's Tikka Masala Sauce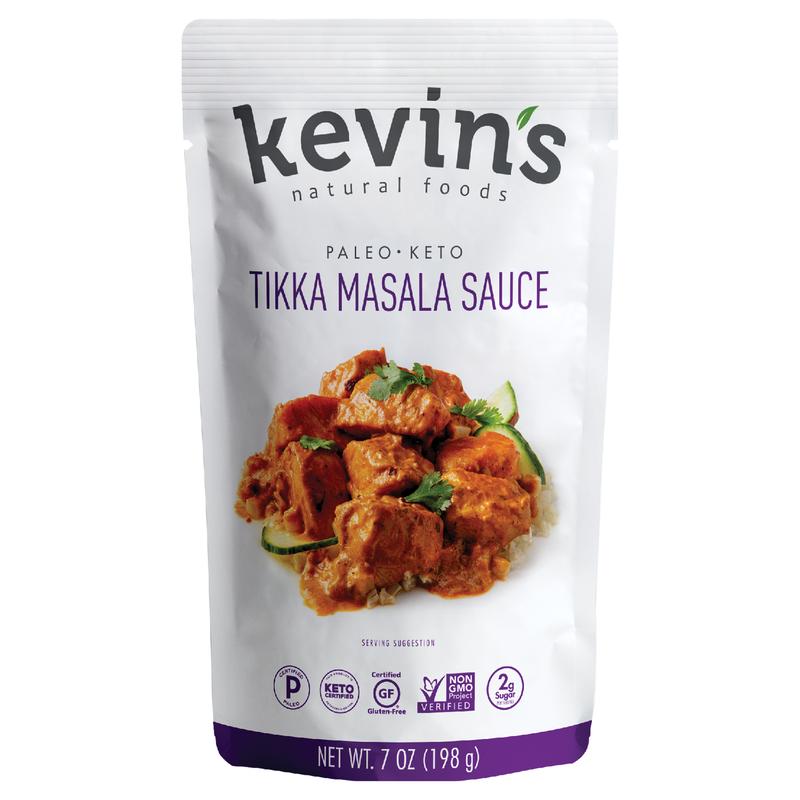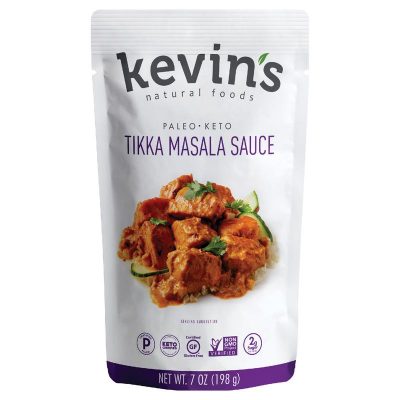 6 slices whole-grain bread
2 teaspoon coconut oil, divided
1 large burrata cheese ball, drained
1/4 - 1/2 pound thinly sliced Prime roast beef
4 medium tomatoes, sliced
1 teaspoon olive oil, more for drizzle
2 cloves minced garlic
1/4 teaspoon salt
1/4 teaspoon Pepper
cilantro for garnish
---
Instructions
Open Tikka Masala Sauce pouch and pour contents into a small saucepan. Heat sauce over low heat until ready to build the tartines
Preheat oven to 475F
Slice tomatoes and place them on a parchment-lined baking tray about an inch apart. Sprinkle tomatoes with salt and pepper and evenly distribute minced garlic over them.
Drizzle olive oil over tomatoes and bake for 20 minutes or until the tomatoes are slightly charred. Remove from oven and set aside until ready to build tartine.
Spread a thin layer of coconut oil over slices of bread and toast until bread is golden brown.
Drain burrata. Gently pull the burrata apart placing equal amounts of cheese in the center of each piece of toast. Spread burrata over the surface of the bread with a knife
Spoon heated Tikka Masala over burrata
In a small non-stick pan, melt 1 teaspoon coconut oil. Quickly sautee sliced roast beef in oil. Distribute evenly over toast. Top toasts with roasted tomatoes, garnish with cilantro, and a good drizzle of olive oil. Enjoy!
---
---
Keywords: Vegetarian, Healthy Food, Sandwich, Kevin's Natural Foods