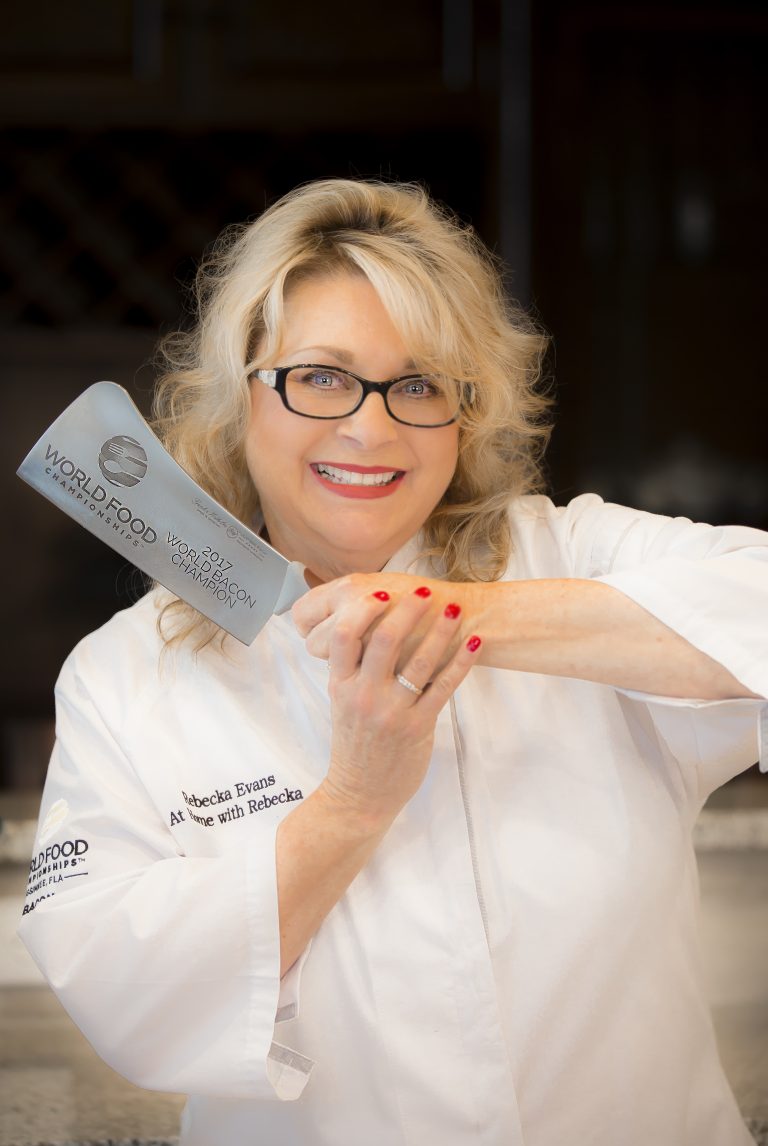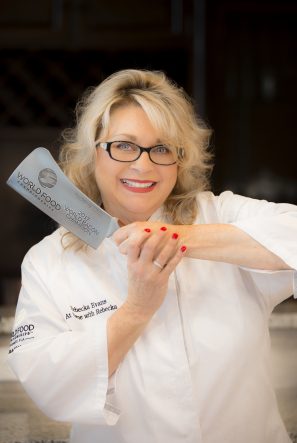 For Ad Space:
At Home with Rebecka is a PR Friendly blog owned and operated by Rebecka Evans. I am currently accepting family friendly items for review. You can contact me at [email protected] if you have a product item you would like me to review, I am currently seeking food products, kitchen gadgets, kitchen tools or any products associated with the culinary arts.
Ad Space on my side bars are as follows:
$45 for 1 month 90 x 90
$75 for 1 month 125 x 125 or larger
$200 for 3 months 125 x 125 or larger
$200 for 1 month 300 x 250
Product Reviews
Reviews are free of charge with a product valued at $50. Products can be combined.

After At Home with Rebecka has reviewed your product(s), the review will be posted on the blog. The review will contain links back to your main page as well as any specific product links required. It will be advertised by post on Facebook and Twitter.

A real product will be needed in a full size to thoroughly review it and will become the property of At Home with Rebecka. Items will not be returned.

Products provided for review must be provided by the business and shipped to At Home with Rebecka at the product supplier's cost. We are not responsible for any shipping or duty fees. Any packages shipped COD will be refused and returned to sender.

The review will be posted 2 to 6 weeks after the item is received; however, special requests for certain post dates will be entertained.

One photo of the product, taken by At Home with Rebecka will be included in the post for free. Additional photos taken by At Home with Rebecka are subject to fees. Contact At Home with Rebecka for price structure

After the review is posted, a link to the review will be provided.

Discounts and/or sales you would like to provide in conjunction with a review are free. Any further sales or discount codes will be posted at a nominal charge.

All products reviewed must be family friendly.

At Home with Rebecka reserves the right to not post a review if the terms described above have not been met.

In the case of a negative review, we will contact you by email before posting and give you the option to decline the review post.
Additional Product Review Services: Recipe/Photo Reviews
Reviews can be combined with a recipe created by At Home with Rebecka including one photo of completed dish. Additional costs apply.

All Recipe/Photo reviews will be subject to the same guidelines as stated above

All recipes and photos remain the sole property of At Home with Rebecka, cannot be duplicated or used for advertising unless purchased by your company. Contact At Home with Rebecka for price structure.
Giveaway Policy
Giveaways are a wonderful way to increase traffic to your businesses website and expose At Home with Rebecka readers to your various social media, such as Twitter, Facebook, etc.
Giveaways are free of charge when associated with a review.

All At Home with Rebecka giveaways are available for Canada and the United States unless specifically requested otherwise by the business.

If a giveaway is sponsored with At Home with Rebecka, it will be held for about two weeks.

You are responsible for shipping the prize to the winner. Please do not mail the prize with the Review product.

Winners are selected using WOOBOX and notified by email. Winners have 48 hours to respond to the email and claim their prize. We will promptly forward you their shipping information. We ask that prizes be shipped to winners within 2 weeks of the Giveaway end.

When they reply back we will forward you their shipping information.

Will usually require the readers to specify a favorite item from your site resulting in a visit to your site.

An optional entry can be asked for the reader to like your Facebook page, follow on Twitter, and subscribe by email to your newsletter, etc.

As per Facebook Promotion Guidelines, we cannot ask the reader to take an action on Facebook for an entry. Liking your page is okay; however, actions on their wall will not be allowed.

Purchases for bonus entries violate FTC regulations and will not be allowed.

A giveaway will be advertised on other giveaway forums and websites to further the business' exposure.
Disclosure
This policy is valid from 11 September 2013 to date
This blog is a personal blog written and edited by me. For questions about this blog, please contact Rebecka Evans, rebeckasevansATgmail.COM.
This blog accepts forms of cash advertising, sponsorship, paid insertions, or other forms of compensation.
The compensation received will never influence the content, topics or posts made in this blog. All advertising is in the form of advertisements generated by a third-party ad network. Those advertisements will be identified as paid advertisements.
The owner(s) of this blog is not compensated to offer an opinion on products, services, websites, and various other topics unless otherwise noted. The views and opinions expressed on this blog are purely the blog owners. If we claim or seem to be experts on a certain topic or product or service area, we will only endorse products or services that we believe, based on our expertise, are worthy of such endorsement. Any product claim, statistic, quote, or other representation about a product or service should be verified with the manufacturer or provider.
This blog does not contain any content which might present a conflict of interest.
To get your own policy, go to http://www.disclosurepolicy.org
Rebecka Evans
925-719-6552
Twitter https://twitter.com/athomewrebecka
Facebook Page https://www.facebook.com/AtHomewithRebecka
Pinterest: http://pinterest.com/athomewrebecka/