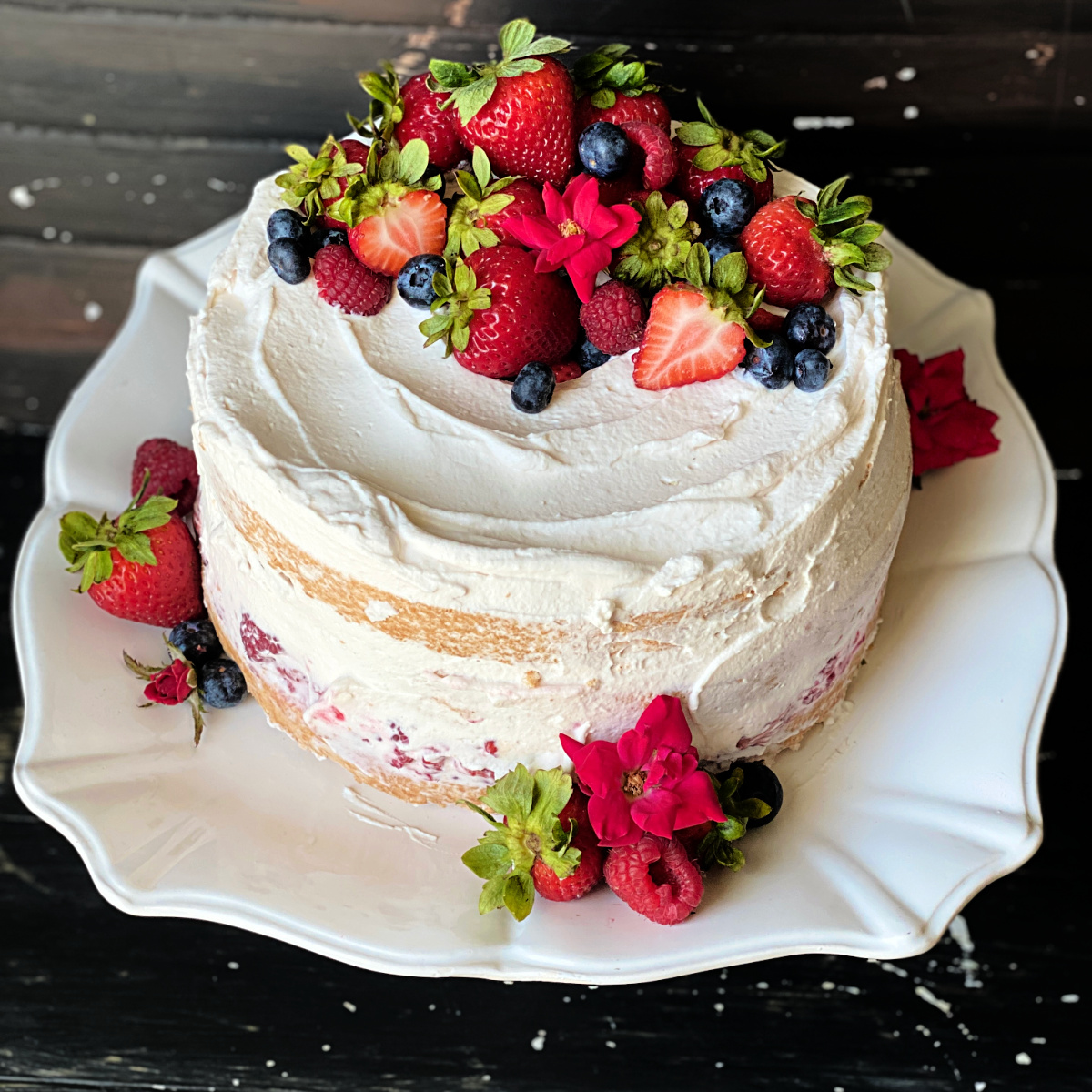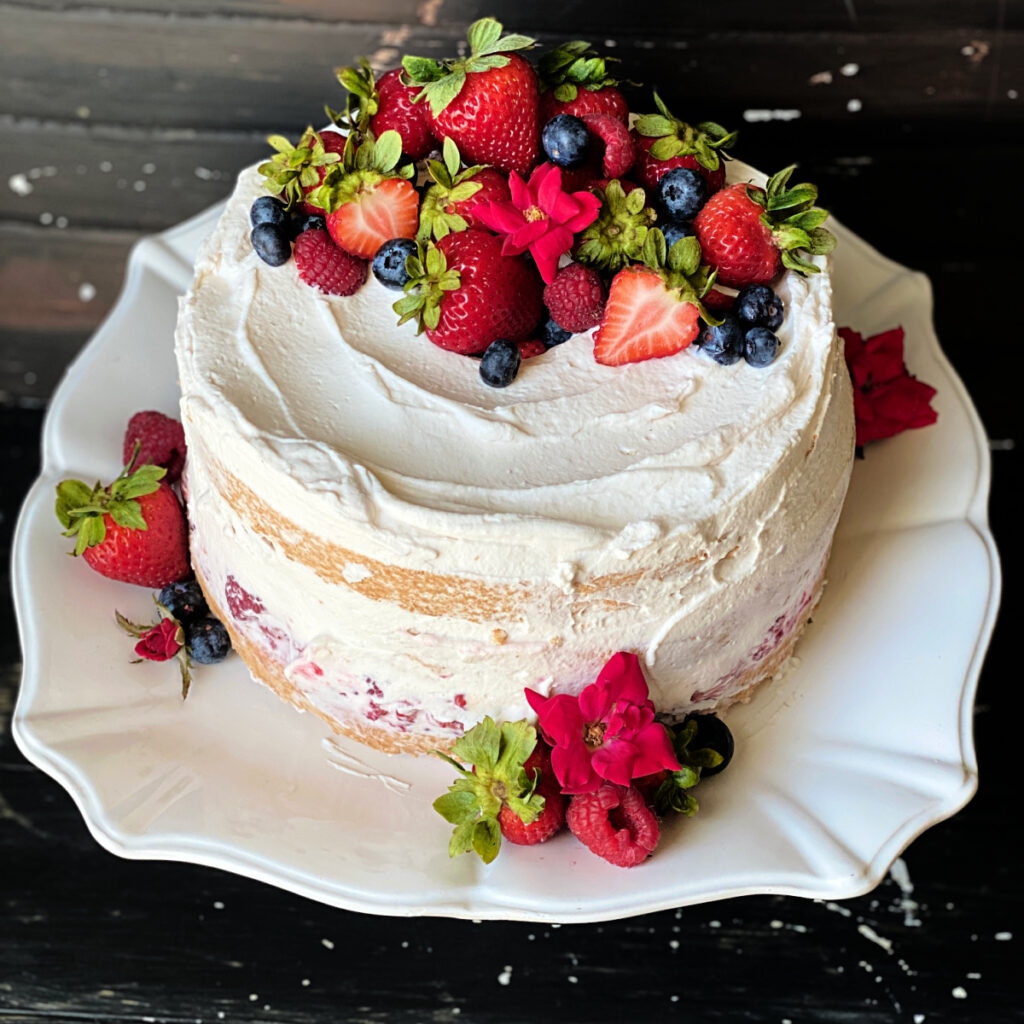 Strawberry Angel Food Cake and Weekend Ladies Retreat
There's really nothing better than a ladies weekend retreat, especially when everyone in attendance can cook like rock stars and are bosom friends.
A Little Backstory
A few months ago, I was invited to be head chef for $250.00 a plate Charity Fundraiser. I was super exited to share my 6 course bacon forward menu with the guests and raise money for the charity; all while spending quality time in the kitchen with my friends and Sous chefs Judy B. and Sherry B. Travel plans were set weeks in advance, but sadly, the event was cancelled just a short time before our scheduled appearance.
Making Lemonade
Instead of feeling upset over losing the gig, we decided to lift our spirits by making lemonade. Together, we decided to meet up in Dallas and enjoy the weekend at an Airbnb with another dear, foodie friend, the @thejellyqueens Donna Collins. The timing was the perfect opportunity to visit Donna at her newly opened Jelly Shop in McKinney, Texas and share some much needed girl time.
Girl Power
What a glorious girls weekend we had together! Laughing, eating, crying, conversations about life, God and all things foodie until the wee hours of the morning…we were all blessed beyond measure! ❤️ I love making lemonade! 😉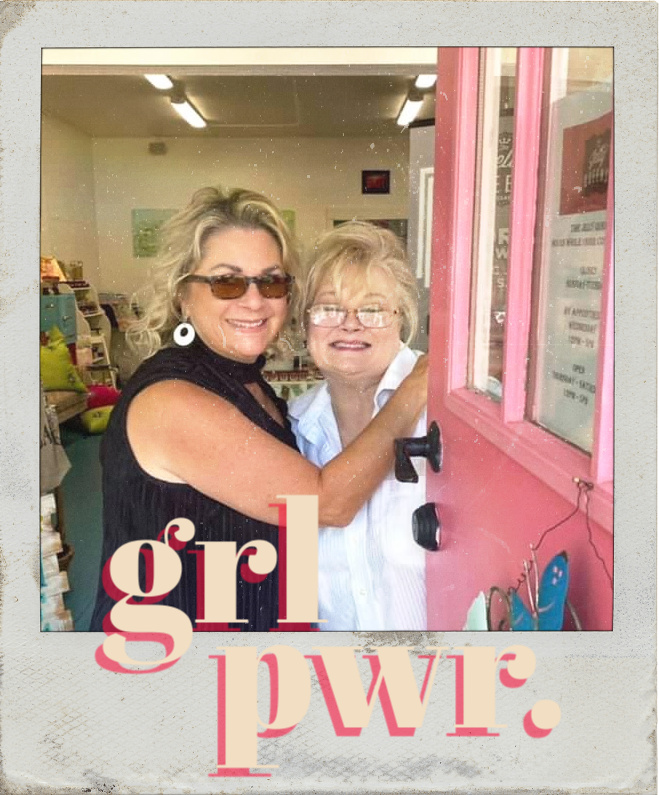 Strawberry Angel Food Cake
Celebrating Life and Those We have Loved and Lost
We cooked and ate a lot of delicious meals during our time together but one recipe stands out from the rest -- Strawberry Angel Food Cake. The scrumptious, scratch-made angel food cake recipe comes from The Jelly Queens (Donna's) sweet momma, Lois Anderson.
Donna told us that her momma has served this cake ever since she was a child at every birthday, holiday, wedding, and many other celebrations. I enjoyed it so much I had to make it again and even more so, the memories we forged during our time celebrating the life of lost loved ones and savoring every last bite.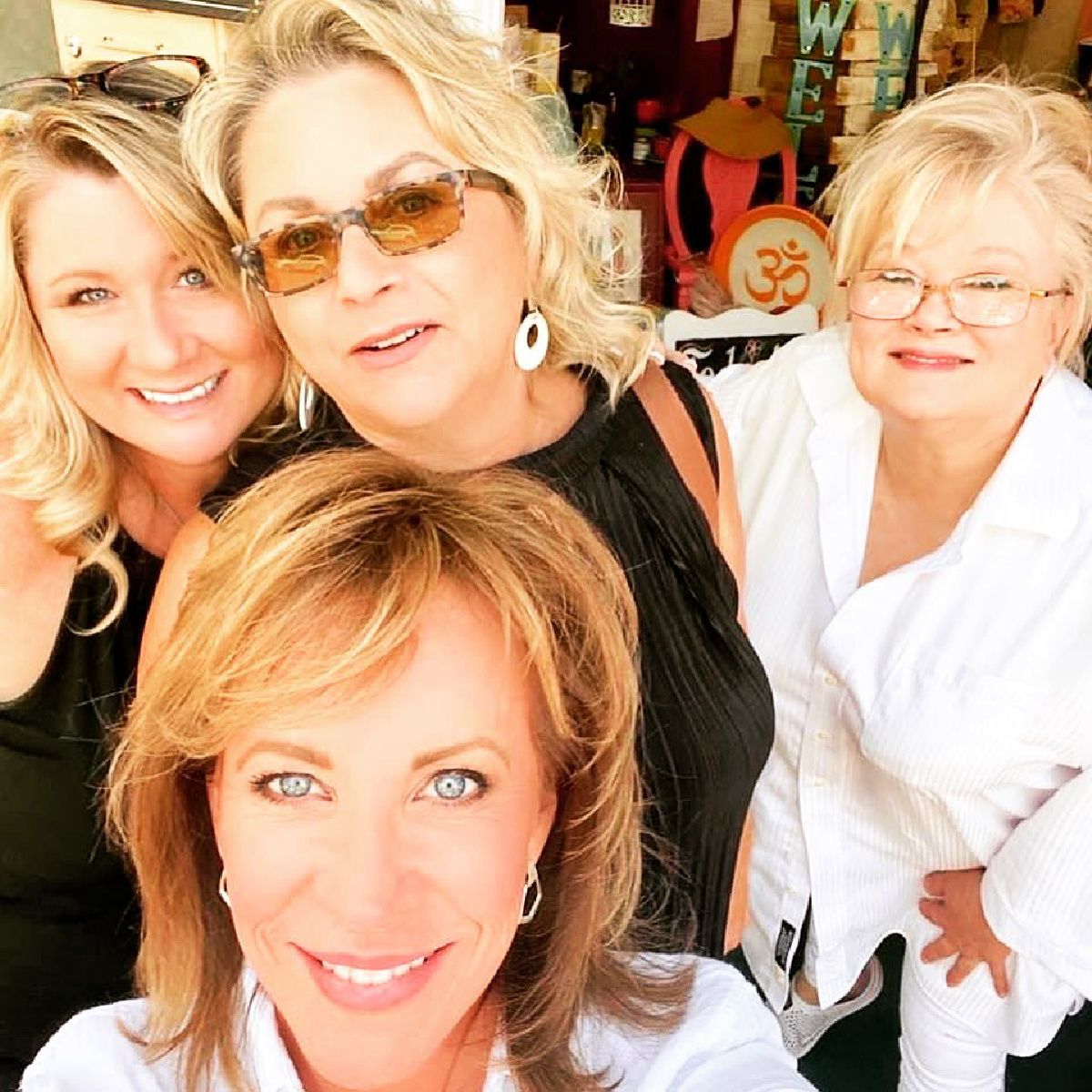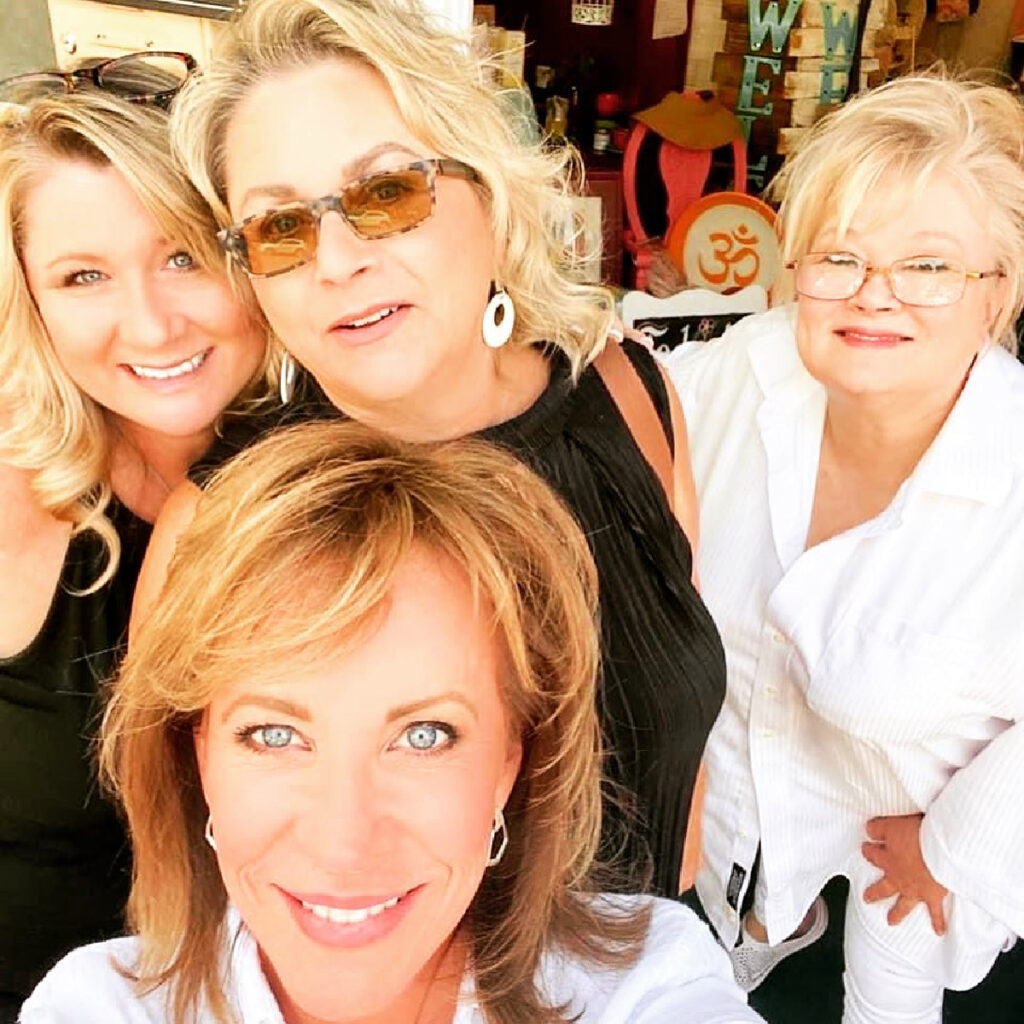 With permission from Donna and momma Lois Anderson, I'm happy to share this delightful recipe with you.
In At Home with Rebecka style, I couldn't help but add few personal touches to the cake. I frosted the cake with my favorite Mascarpone whipped cream, added a layer of vanilla creme anglaise made using the leftover egg yolks, and in addition to the fresh strawberries, added a few fresh raspberry and blueberries.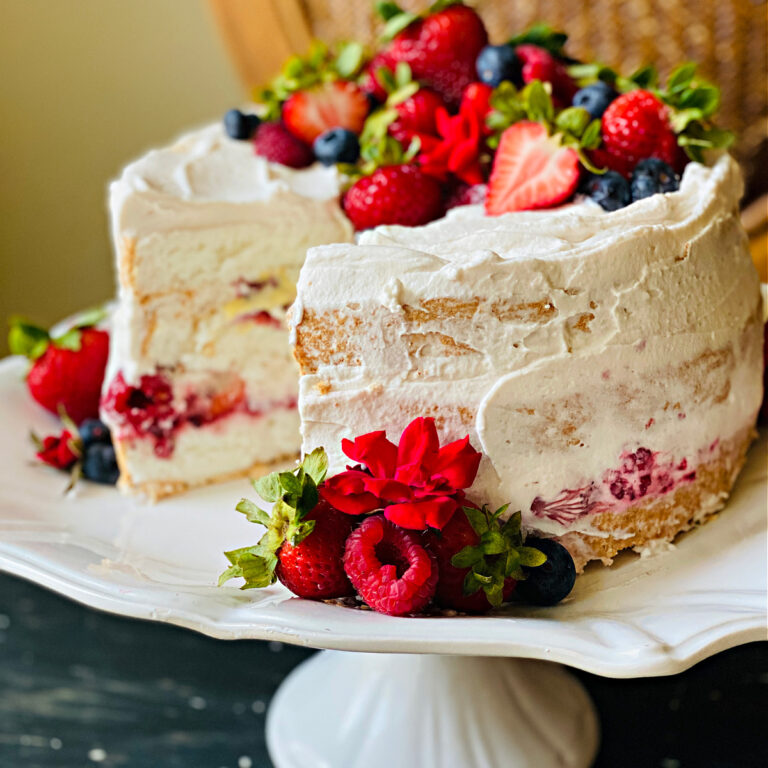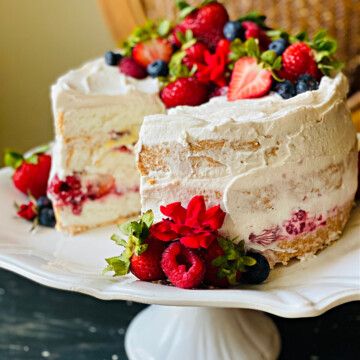 Strawberry Angel Food Cake
Recipe by The Jelly Queen's momma, Lois Anderson
Equipment
Large Tube Pan

1 medium piping bag

1 Wilton Drop Flower Pipping Tip 2C
Ingredients
1-¼

cups

large egg whites

about 9

1-½

cups

granulated sugar

1

cup

cake flour

1-¼

teaspoons

cream of tartar

1

teaspoon

vanilla extract

¼

teaspoon

almond extract

¼

teaspoon

salt
Strawberry Whip Cream and Berry Filling
2

12-ounce

containers fresh strawberries

washed, divided

1

cup

granulated sugar

divided, for the berries and whipped cream

2

cups

heavy whip cream

1

teaspoon

vanilla extract

¼

teaspoon

almond extract

1

6-ounce

container mascarpone cheese

1

cup

mixed raspberries, blueberries

mint

for garnish
Vanilla Creme Anglaise
1

cups

heavy whip cream

2

cups

heavy cream

½

cup

granulated sugar

1

vanilla bean, split

4

jumbo eggs

1

teaspoon

vanilla extract
Instructions
FOR THE CAKE
Place egg whites in a large bowl; let stand at room temperature 30 minutes.

Sift ½ cup sugar and flour together twice; set aside.

Place oven rack in the lowest position. Preheat oven to 350°.

Add cream of tartar, extracts and salt to egg whites; beat on medium speed until soft peaks form.

Gradually add remaining sugar, about 2 tablespoons at a time, beating on high until stiff peaks form.

Gradually fold in flour mixture, about ½ cup at a time.

Gently spoon into an ungreased 10-in. tube pan. Cut through batter with a knife to remove air pockets. Bake until lightly browned and entire top appears dry, 35-40 minutes.

Immediately invert pan; cool completely, about 1 hour.

Run a knife around side and center tube of pan. Remove cake to serving plate.
Strawberry Whip Cream and Berry Filling
BERRY FILLING:

Wash and pat strawberries dry. Pick the most excellent berries (about 15) in various sizes and set aside until ready to build the cake.

Remove green stems from the remaining berries and cut the berries in half. Place the cut berries in a medium saucepan over medium heat with ½ cup sugar. Cook until berries are soft.

Place a fine sieve over a glass bowl. Drain berries reserving ALL the liquid. Place the berries in a bowl and refrigerate

STRAWBERRY WHIP CREAM:

In a large bowl, combine heavy cream, mascarpone cheese, ½ cup of sugar, and extracts.

Whip until stiff peaks form. Add ¼ cup of the reserved strawberry liquid to the whipped cream and continue to beat on low to incorporate. Add more of the syrup until the whipped cream is pink in color, whipping after each addition until stiff peaks form.

Add 1 cup whipped cream to a piping bag fitted with 1 Wilton Drop Flower Pipping Tip 2C. Keep the remaining whipped cream cool until ready to frost the cake.
Vanilla Creme Anglaise
Bring heavy cream, ¼ cup sugar and vanilla bean to simmer in a small to medium-sized sauce pot.

In a mixing bowl, whisk the egg yolks and the other ¼ cup sugar together until frothy.

While stirring, slowly add about ½ of the heavy cream mixture to the eggs. Stir together gently. Pour the egg mixture into the pot of remaining heavy cream. Continue to cook over medium-low heat until the mixture thickens and coats the back of a spatula or spoon. About 5-8 minutes

Stir in the vanilla extract and remove from heat. Pour the mixture through a strainer into a container. Place the container in refrigerator until cool.
Build the Cake
Once the cake is cooled, use a sharp serrated knife to cut the cake into three rings/slices

Spread the cooled strawberry jam over the bottom layer of the cake and then add half of the Crème Anglaise mixture and smooth over the jam. Evenly distribute a few more sliced strawberries, blueberries, and raspberries over the cream.

Place the next layer of cake. Pipe the 1 cup of the whipped cream around the edges of the cake to make an edge to contain the Crème Anglaise and berries. Be sure to pipe some whipped cream near the hole left by the tub pan as well, to keep the remaining Crème Anglaise from sliding into the hole. Evenly distribute a few more sliced strawberries, blueberries, and raspberries over the cream.

Lastly, Add the top layer of the cake. Tuck enough mixed berries into the hole left by the tube pan to give the cake structure, about ¼-1/2 cup.

Use the reserved whipped cream to the top of the cake and then spread the rest over the sides with an offset spatula. Frost the side of the cake with a thin layer of remaining whipped cream to create a beautiful "Naked Cake"

Decorate cake with fresh berries and mint. Refrigerate for at least 3 hours before serving. ENJOY!
Notes
Use a tube pan when making any angel food cake recipe. The delicate egg batter needs the tall sides of the pan to cling to or else it will collapse. Another way to keep your cake from collapsing is to slowly add the sugar to the egg whites. Going slowly allows a beautiful foam to build. Adding too much sugar at one time can deflate the air you've worked so hard to incorporate.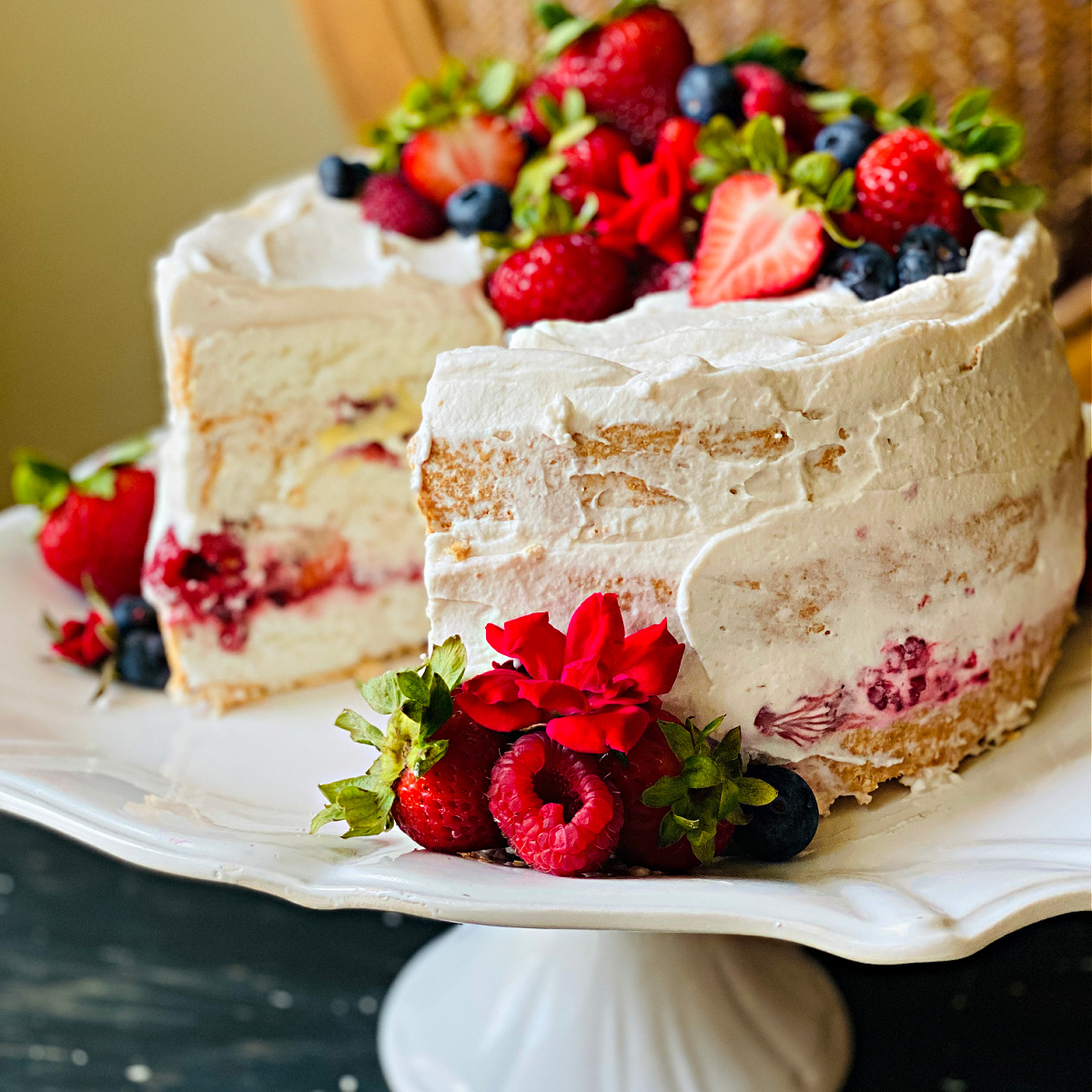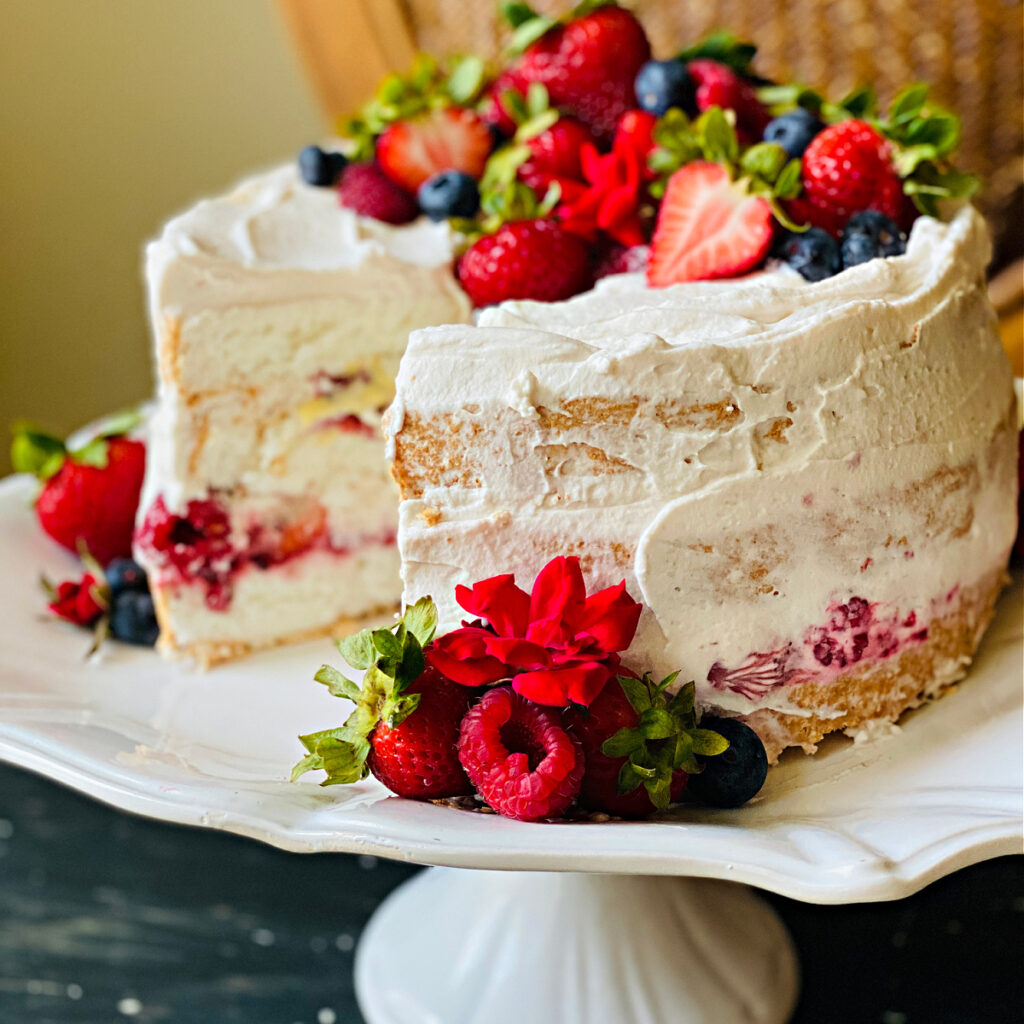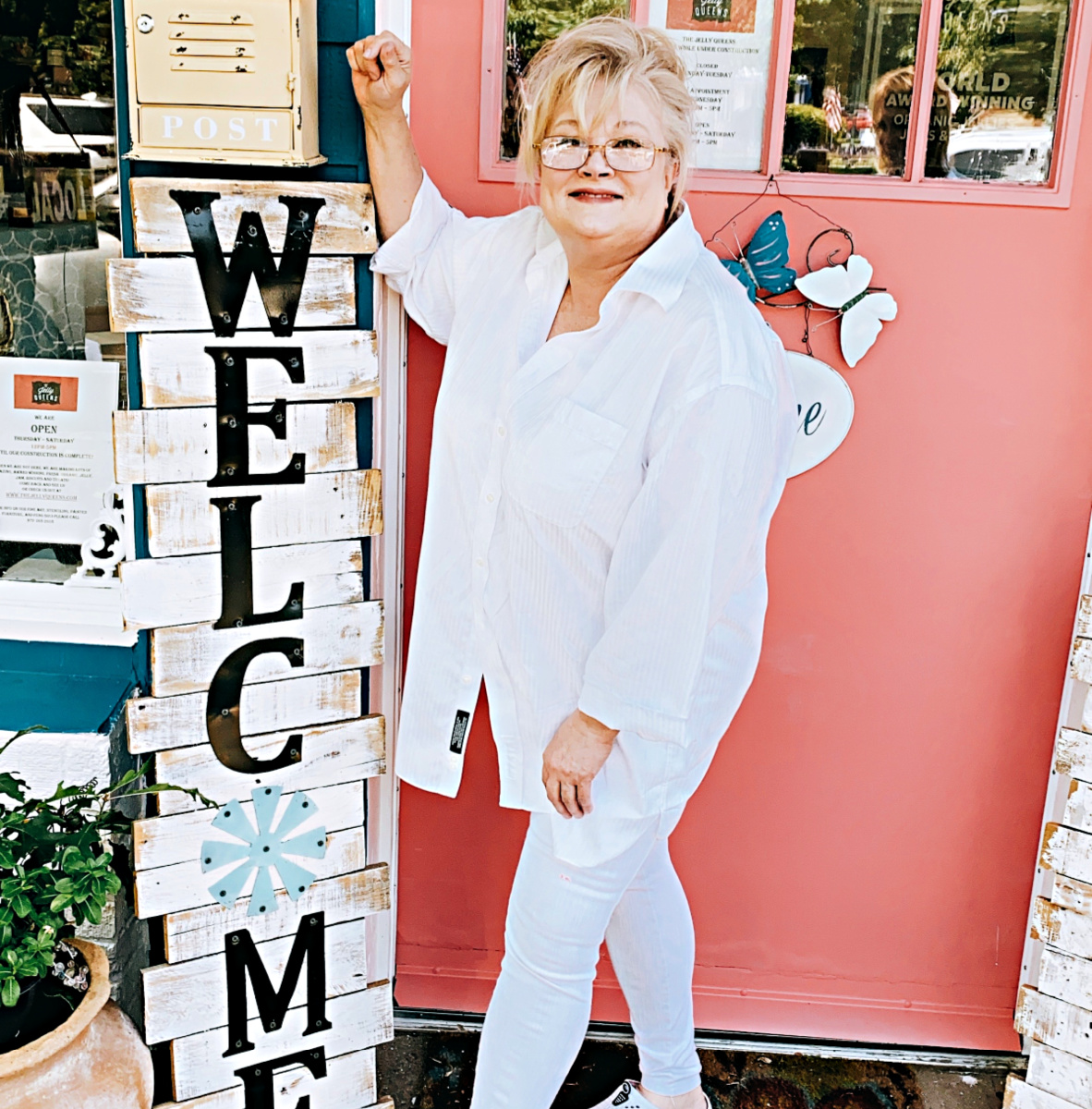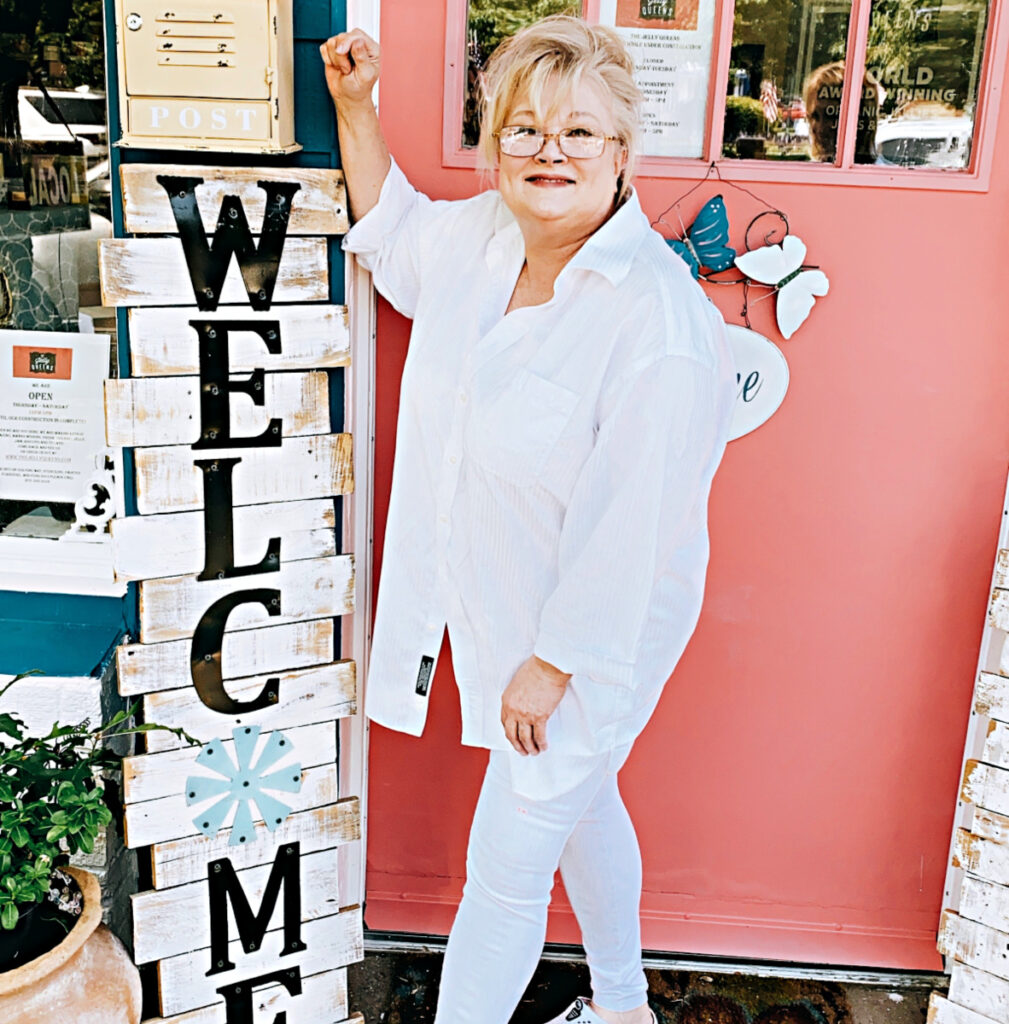 Future Collaborations
In the very near future, I will be collaborating with The Jelly Queens by reviewing some of the amazing food products made and sold at Donna's new Jelly shop in McKinney, Texas. Stay tuned for some yummy recipes and ways to order The Jelly Queens products.