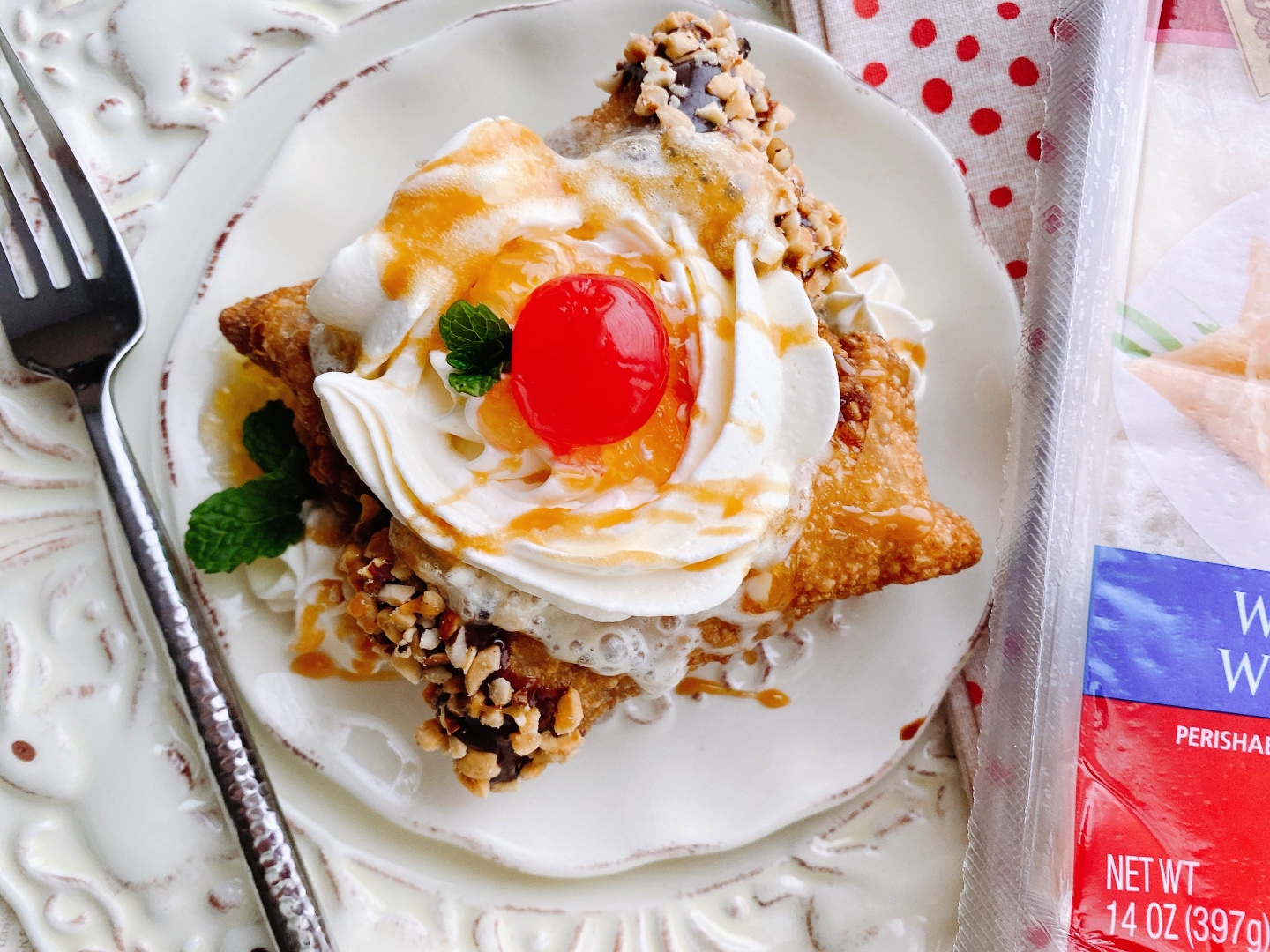 CONTEST: Twin Dragon Blogger Wrapper Challenge – 2021
PLACED: First Place Holiday Appetizers
RECIPE: Banana Split Egg Rolls
PRIZE: $1000.00
CONTEST: Kevin's Natural Foods
Eat Clean Live Happy 2020
PLACED: First Place Veggie Category
RECIPE: Thai Coconut Lentil Soup
PRIZE: $500.00
CONTEST: Cape Cod Select - Year of The Cranberry 2020
PLACED: First Place-Grand Prize
RECIPE: Grilled Pork Chops with Cranberry Pineapple Sauce and Cranberry Infused Side Dishes
PRIZE: $1500.00
CONTEST: JSL Noodles Soup Contest 2019
PLACED: Third Soup Category
RECIPE: Mushroom Soba Buckwheat Ramen
PRIZE: $250.00
CONTEST: The Mushroom Festival 2019
PLACED: First Place
RECIPE: Prosecco Mushroom Butter Gnocchi with Garlic Chili Trumpets
PRIZE: $1500.00
CONTEST: Cedar Bay Grilling Company Blogger Recipe Challenge 2019
PLACED: First Place
RECIPE: Orange Ginger Salmon Nachos with Mango Pineapple Orange Salsa
PRIZE: $500.00
CONTEST: Tonnino Tuna Recipe Challenge – 2019
PLACED: First Place - Appetizer/Hors d'oeuvres
RECIPE: Creamy Lemon Pepper Tuna on Endive
PRIZE: $500.00
CONTEST: The Bacon World Food Championships 2018
PLACED: Seventh Place
RECIPE: Bacon Lemon and Tomato Cupcake
PRIZE: $500.00
CONTEST: The World Food Championships 2nd Annual "GRAND THROWDOWN"
PLACED: First Place
RECIPE: BBQ Chicken Salad with Creamy BBQ Vinaigrette and Hawaiian Roll Smoked Croutons
PRIZE: World Food Championships 2019 Golden Ticket & Handcrafted Stoneware Platter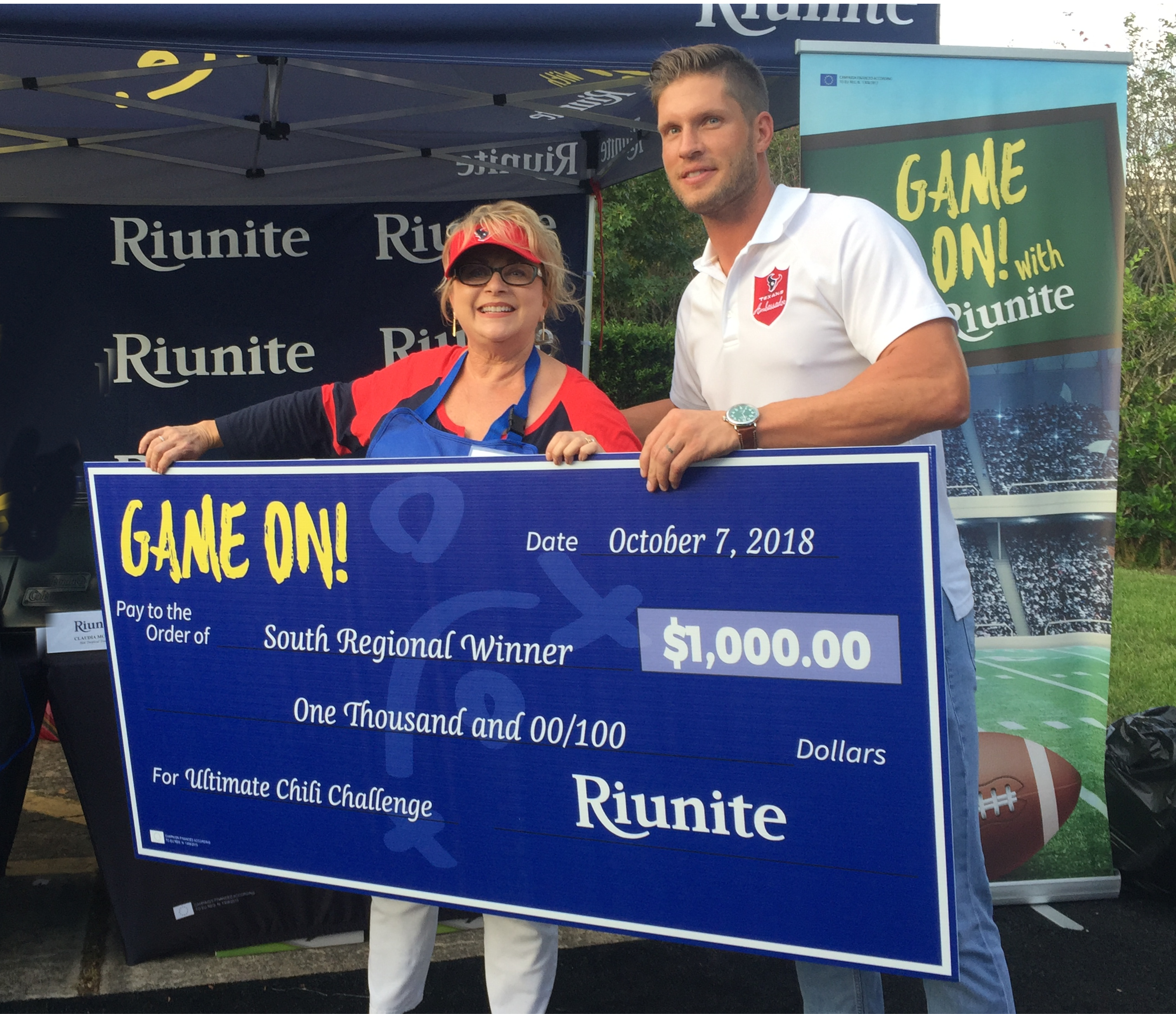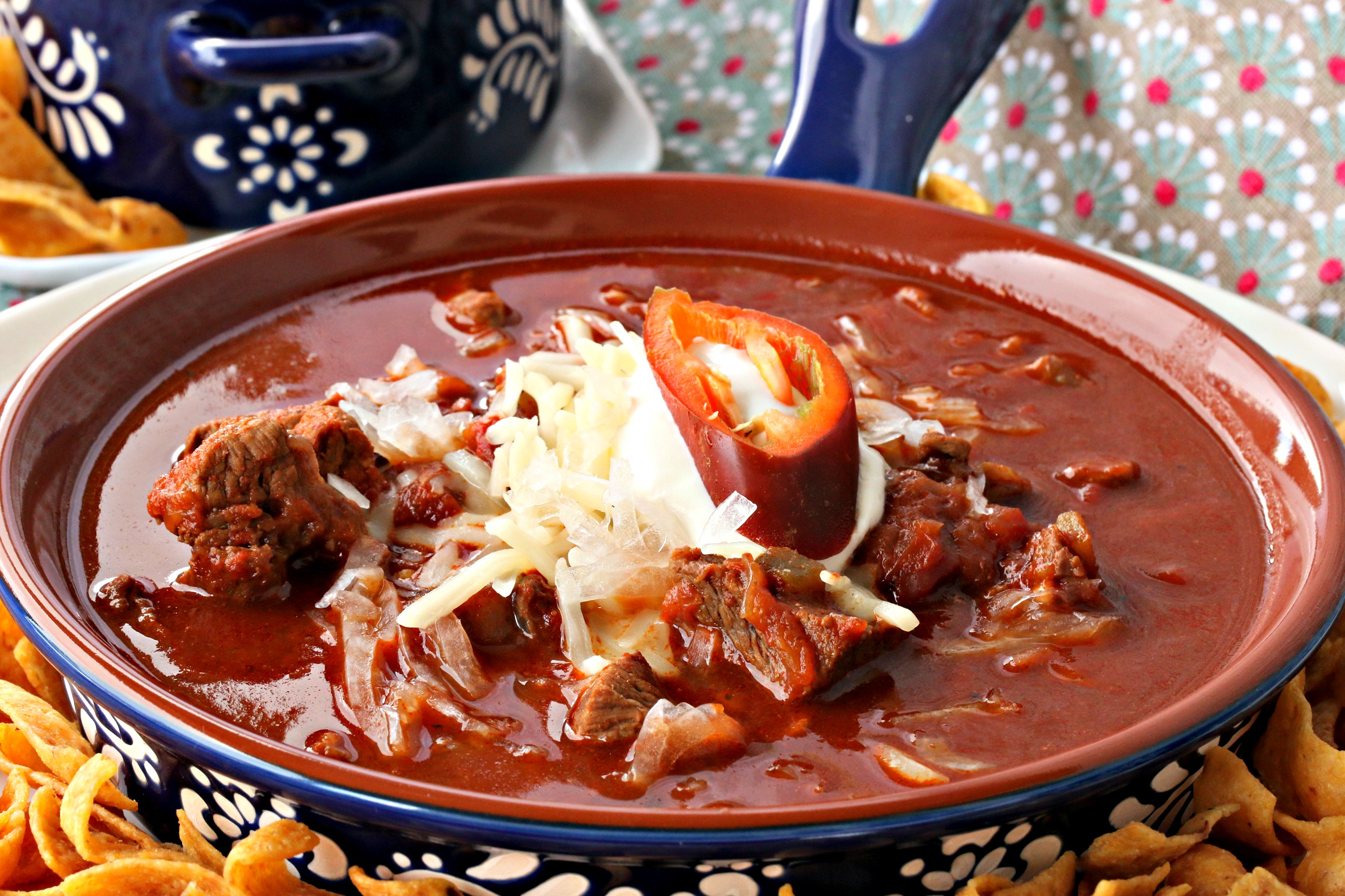 CONTEST: The Riunite South Regional Chili Cook-off
PLACED: First Place
RECIPE: Riunite Bold and Beefy Texas No Bean Chili
PRIZE: $1000.00
CONTEST: Cape Cod Select "Cranberries For All Seasons" Blogger Recipe Challenge
PLACED: First Place
RECIPE: Cranberry Queso Blanco Salsa
PRIZE:$500.00
CONTEST: The Mushroom Festival-Amateur Cook-Off 2018
PLACED: First Place
RECIPE: American Fusion Patty Melt with Mushroom-Bacon Gravy
PRIZE: $2250.00
CONTEST: Sutter Home Wines-Build a Better Burger 2018
PLACED: First Place, Regional Finalists Washington, DC
RECIPE: The Big Texan Burger
PRIZE: Five Finalists will compete in May 2019 in Napa, CA for 25,000.00 UPDATE: All-inclusive trip to Napa for two, flights, hotel, and 200.00 gift card. I did not win however, the experience and event were priceless.
PUBLICATION: Chron.com
Pearland woman ready to defend the title as world bacon champ
"Now that Rebecka Evans has tasted victory as a "competitive cook," she wants another helping.

This summer, Pearland's "self-taught, stay-at-home-mom food blogger" is perfecting several new culinary delights, such as a bacon-bourbon cupcake, in hopes of retaining her title as the world bacon champion.

"The pressure is on," said Evans, as other contestants "are coming for me."

The cupcake, which features candy bourbon bacon and vanilla pastry cream, "is in the infant stages of recipe creation," said Evans. "It is one of the recipes I'm working on for World Food Championship 2018," a contest set for Nov. 7-12 in Orange Beach, Alabama." By Don Maines Published 3:30 pm, Thursday, June 28, 2018

Can bacon be Pearland cook's ticket to win $100 grand?

Rebecka Evans of Pearland hopes to "bring home the bacon" by beating nine other finalists to win the $100,000 top prize as the 2018 World Food Champion at an April cookoff.

In November, the "self-taught, stay-at-home mom, food blogger and competitive cook" scored a golden ticket to the ultimate cooking contest by winning the 2017 World Bacon Champion title and $10,000 for her Dutch Crunch Baby Pancakes. READ MORE...
Published
PUBLICATION: FAMILY CIRCLE Hometown Cooking Volume 10 Cookbook
RECIPE: Saucy Mama Inspired Huevos Rancheros
PRIZE: Golden Ticket World Food Championships 2017
CONTEST: World Food Championships 2017
PLACED: First Place, Bacon World Champion
RECIPE: Dutch Crunch Baby Pancakes
PRIZE: $10,000
CONTEST: World Food Championships, Final Table 2017
PLACED: Seventh Place, World Champion
RECIPE: BACON DUTCH CRUNCH PANCAKES with Peachy, Pecan, Spiced Syrup
PRIZE: $1400.00
CONTEST: Food Network TV Clash of the Grandmas Holiday Series 2016
PLACED: First Place, Episode Home Sweet Grandma
RECIPE: Mexican Biscochito Cookie with Cinnamon Tequila Ice-cream Sandwich.
PRIZE: $10,000
CONTEST: Chef's Roll Featured Ingredient Challenge with Montmorency Cherries 10/10/2016
PLACED: Second Place
RECIPE: Montmorency Tart Cherry Crudo: Ahi Tuna and Smoked Salmon with Cherry-Balsamic Spheres and Tart Cherry Salsa
PRIZE: Black leather knife roll with Cherry Red stitching by JENDE, Nora pairing knife and Custom Chefs Spoon with Cherry logo
CONTEST: The Great Garlic Cook-Off Gilroy Garlic Festival 07/30/2016
PLACED: First Place
RECIPE: Garlic Goat Cheese Bacon Soufflé with Creamy Garlic Mustard Sauce
PRIZE: $5000.00 & Coveted Garlic Crown
CONTEST: Tarantas Taste of Spain Recipe Contest 05/27/2016
PLACED: First Place - Tapas Category
RECIPE: Savory Bacon Crackers with Tarantas Monastrell Blueberry-Fig Jam and Creamy Goat Cheese - See more
PRIZE: $100.00
FOR THE RECIPE: CLICK HERE or HERE
Press Release: Dual WFC Competitor/Writer Gets Blogger Summit Food Fight Right
Share: Posted Mar 22, 2016
NASHVILLE – No one would have blamed Rebecka Evans for cooking while distracted at the Blogger Summit that was part of the 2015 World Food Championships.

After all, a new grandson had just entered her world (her first after four granddaughters), and Blogger Summit planners were a little worried that the new little guy who stole her heart might detour her trip to Florida to not only attend the event as a blogger, but also to compete in the Bacon World Championship.

But there she was, part of the cadre of online food writers from points around the globe who came to get an up-close look behind the scenes of Food Sport's largest event.

Little did Rebecka know she would find herself on the stage at WFC's opening event/welcome party accepting the first place award in WFC's first-ever Blogger Summit Challenge...READ MORE
CONTEST: First Annual Saucy Mama Cooking Competition
RECIPE: Sante Fe Filet with Poblano Ranch Pan Sauce, Roasted Corn Skewers and Corn Fried Green Tomato Chips
PRIZE: $500.00
CONTEST: Bacon World Food Championships 2015
PLACED: 1st
PLACED: 4th in the World
RECIPE: American Red Snapper Bacon Mushroom Hash and Bacon Parsnip Porridge
PRIZE: $1400.00
CONTEST: Just A Pinch - Bacon Challenge Blue Ribbon and WFC 2015 Qualifier
PLACED: Top Qualifying Finalists (also, 8th Top Ten Finalists WFC 2015 Signature Dish)
RECIPE: Dutch Apple Baby with Blackberry Hoisin Bacon
PRIZE: $200.00
CONTEST: Penobscot McCrumb Tater Talent Recipe Challenge
PLACED: First Runner-up
RECIPE:Sweet & Savory Clam-Bake Apricot Jezebel Twice Baked Potatoes
PRIZE: Golden Ticket WFC 2015 Seafood Category
CONTEST: Recipe Impossible Electric Cocktails
PRIZE: Free Product from MarxFoods.com
RECIPE: Bite My Sweet Tarts-tini
CONTEST: Cooking with Nonna
RECIPE: Italian Escarole Soup with Homemade Orecchiette
PRIZE: Academia Barilla basket filled with fine Italian Extra Virgin Olive Oils, Balsamic Vinegars, tomatoes, and many other fine products and Cooking with Nonna Apron
CONTEST: Live Richly-Kraft Real Women of Philadelphia - June 24, 2011
"No Cook" Recipe Standouts Challenge-Strawberry Angel Cakes
RECIPE: Strawberry Angel Cakes
CONTEST: Live Richly-Kraft Real Women of Philadelphia - April 27, 2011
My very first prize stickers...