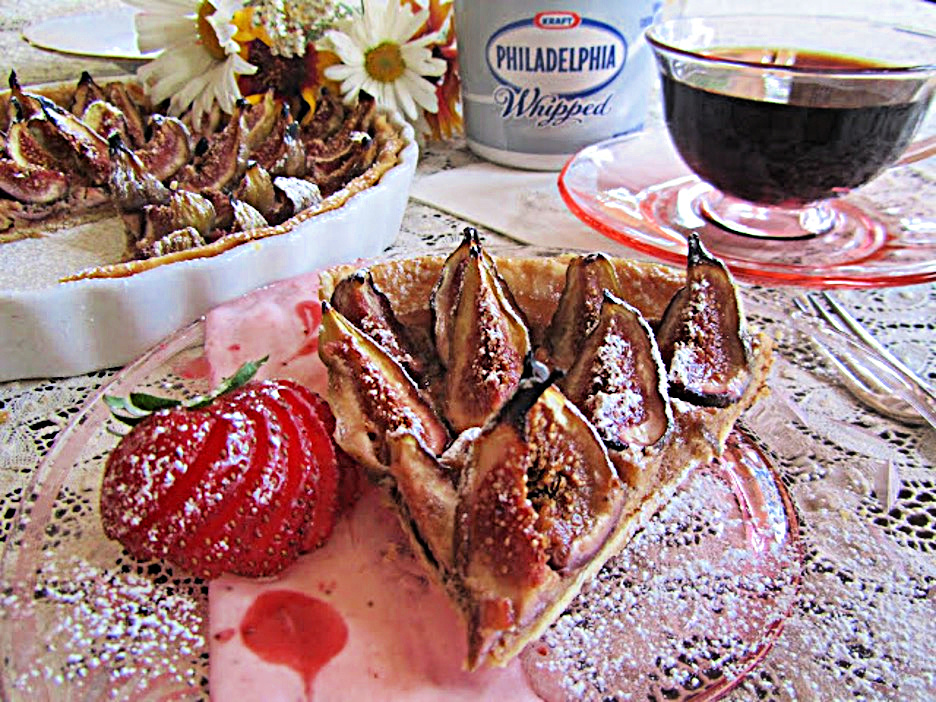 This is dessert week-Dress to Impress
My final dessert entry for the Real Women of Philadelphia-Paula Deen Cookbook challenge. On the outside, figs are homely little fruit but when you slice them to open their insides are dressed up and ready for any party.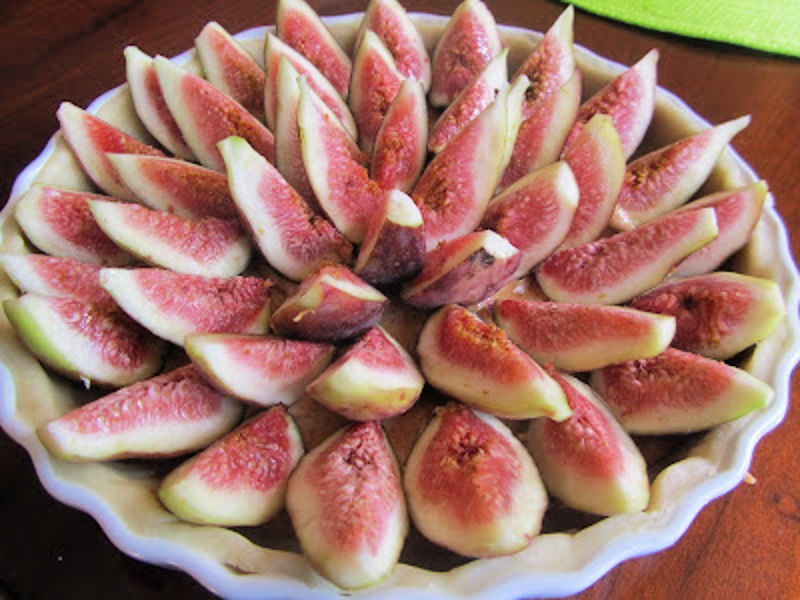 I adore figs for their ability to dress up your plate all on their own, not to mention, adding their delicious natural sweetness to any dish!
Fig Tart with Philly Frangipane and Strawberry Ginger Cream
Ingredients
12

ounce

s of Whipped Philadelphia Cream Cheese

¾

cup

s of slivered almonds roasted

⅛

cup

s of granulated sugar

¾

cup

s of powdered sugar

4

tbsp.

of butter

1

large egg

1

package refrigerated pie crust

12

fresh figs quartered

2

tsp.

of freshly grated ginger

¾

cup

s of fresh strawberries
Instructions
preheat the oven to 350 degrees

spread almonds onto a cookie sheet and roast for 5 minutes, stir with a wooden spoon, and roast additional 5 minutes or until lightly toasted

put cooled almonds into a food processor or blender

add sugars, and blend until fine

add 1 egg and 2 tablespoons butter to almond mixture and mix until smooth

add ½ cup whipped cream cheese and continue blending until all ingredients are incorporated

raise heat in the oven to 400 degrees

roll-out refrigerated pie dough and place in a tart shell

add ½ cup Philly Frangipani to tart shell and spread evenly

quarter figs and arrange in a tart shell with pointed sides up

Strawberry Ginger Cream

on the stovetop heat, ½ cup sliced strawberries and 2 tablespoons ginger with ¼ cup powdered sugar

smash strawberries with the back of a wooden spoon

strain mixture through cheesecloth to remove seeds,

add ½ cup Whipped Philadelphia Cream Cheese to strawberry mixture, and blend to combine

remove the tart from the oven and serve immediately with Strawberry Ginger Cream