For years, I've searched for that one sumptuous BBQ sauce that's not too sweet, has a tangy fresh flavor, and just a little touch of lingering heat. After creating this homemade Kansas City BBQ Sauce; I believe I've finally found my shangri la!
The recipe for my delicious sauce finds its roots in Big Al's K.C. Bar -B-Q Sauce, at allrecipes.com . The recipe comes with a five-star rating and over 800 reviews however, I've made a few adjustments to suit my taste. I'm not a liquid smoke fan, so I substituted with 1 teaspoon smoked paprika, and I added ½ teaspoon freeze-dried onions, instead of the onion powder, I also added 1 tablespoon dried mustard, plus 1 tablespoon Worcestershire sauce.
This is truly the best BBQ sauce I've ever made or tasted.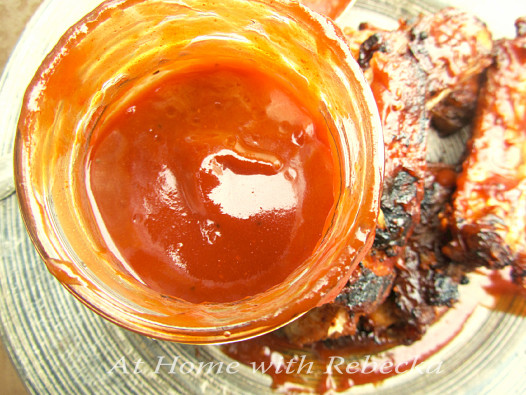 The Rub: I've used Jamie Deen's dry rub for over a year now; with the addition of 2 tablespoons olive oil, it's the perfect rub for my taste. Click HERE for the recipe. The olive oil helps the rub adhere to the meat while marinating, and keeps the ribs from sticking to the grill.
Substitutions and added ingredients will be noted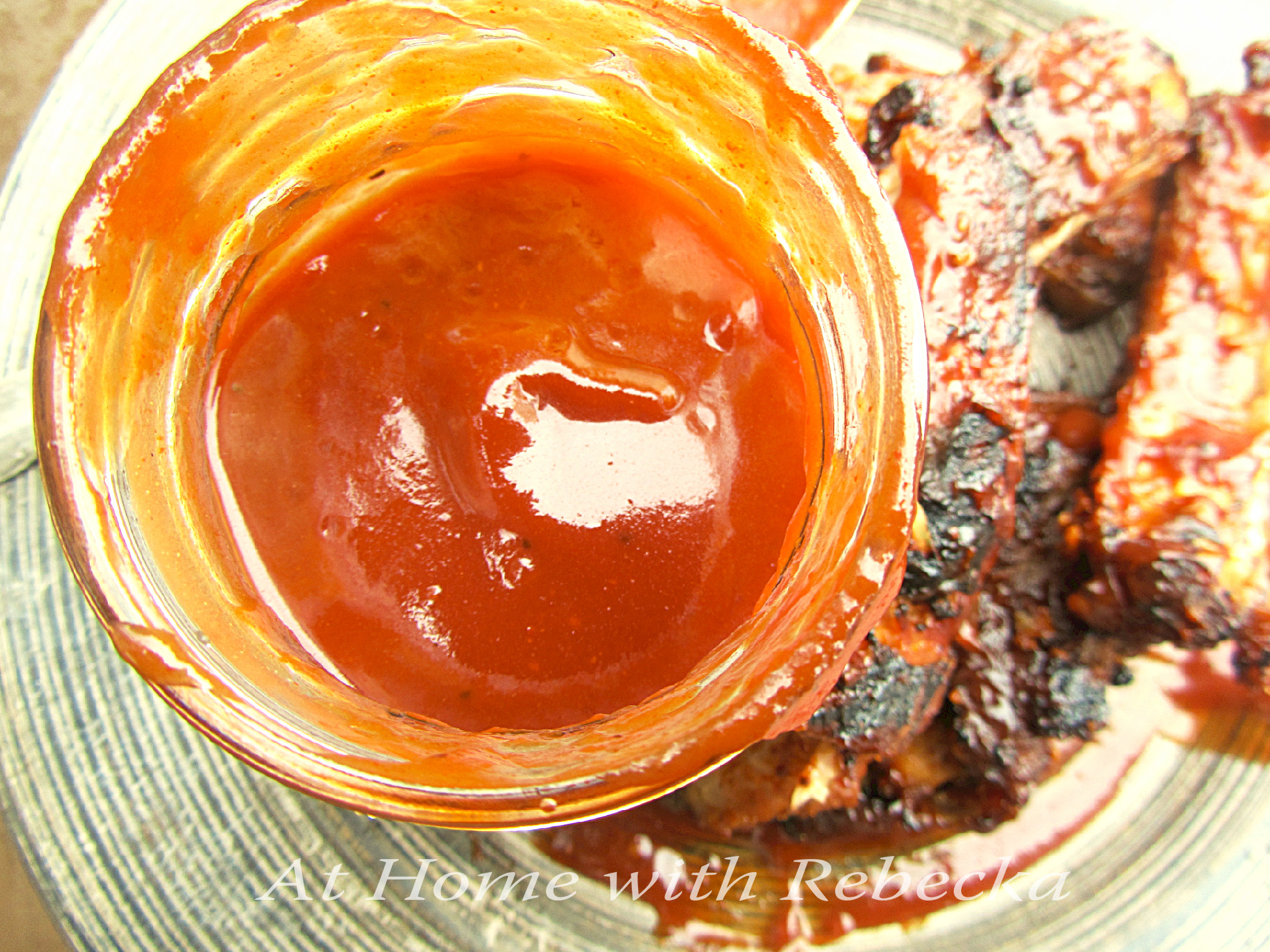 Homemade Kansas City BBQ
Ingredients
2

racks baby back ribs

2

cups

ketchup

2

cups

tomato sauce

1/ ¼

cups

packed brown sugar

1 ¼

cups

red or apple cider vinegar

½

cup

dark molasses

2

tablespoon

butter

1

teaspoon

smoked paprika

original recipe: 4 teaspoon hickory-flavored liquid smoke

1

teaspoon

regular paprika

½

teaspoon

freeze-dried onions

original recipe:½ teaspoon onion powder

¼

teaspoon

chili powder

½

teaspoon

celery seed

¼

teaspoon

cayenne pepper

¼

teaspoon

ground cinnamon

1

tablespoon

dry mustard powder

1

tablespoon

Worcestershire sauce

1

teaspoon

salt

1

teaspoon

pepper
Instructions
Rub baby back ribs with Jamie Deen's dry rub, mixed with 2 tablespoons olive oil
The Rub
Ingredients

2 tablespoons light brown sugar

1 tablespoon dry mustard

1 tablespoon paprika

1 teaspoon smoked paprika

1 teaspoon freshly ground black pepper

1 teaspoon garlic salt

Wrap coated ribs in aluminium foil, marinate in refrigerator for up to two days before cooking

If you're in a hurry, let coated ribs stand at room temperature for 20-30 minutes, leaving foil on ribs, transfer to large baking dish, bake in a 300 degree oven for 3 hours
For the BBQ Sauce
In a large saucepan over medium heat, mix all ingredients, whisk until thoroughly combined

Reduce heat to low, and simmer for 20-30 minutes, brush sauce over meat before removing from grill, cook 5 minutes on each side adding more sauce after turning.

Remove ribs from oven, and remove aluminum foil, grill on medium high heat, 10-12 minutes per side, brush ribs with BBQ Sauce and cook additional 5 minutes per side.
Now that I can whip up a quick batch of this delectable sauce in my kitchen, the days of buying prepared sauces are over.