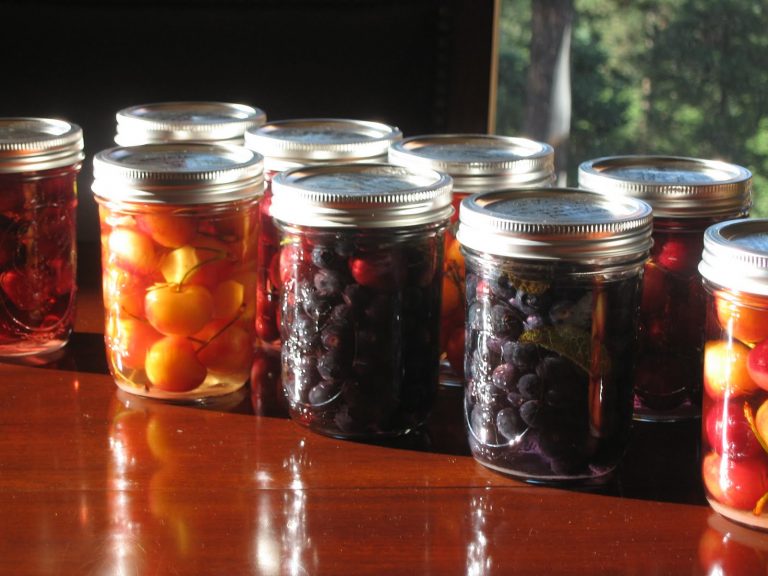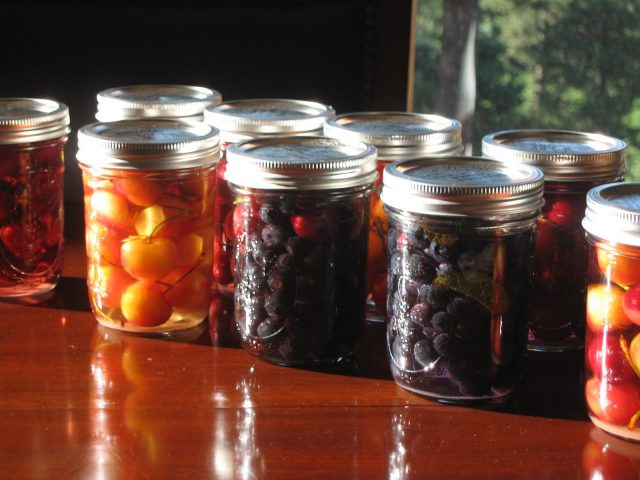 DRUNKEN FRUIT INFUSIONS
Each year my husband and I host our neighborhood New Year's Eve party. We serve a variety of finger foods and stock our bar with a wide variety of liquors and mixers for our guest's enjoyment.
I love serving homemade infused liquor as the finale to the evening. It's something most people haven't tried before and it is a perfect ending to any holiday party.
I like to wait until after we bring in the New Year with a Champagne toast to serve the Drunken Fruit with an assorted tray of gourmet cheeses. The champagne clears the palate preparing the taste buds for the infused sweet elixirs. I use small cordial glasses to serve the infused liquor, placing just one cherry or two or three blueberries in the glass prior to pouring in the liquor.
The cheeses are a wonderful pairing with the sweet liquor as they balance out the power of the liquor-infused fruit. They are called "Drunken Cherries" for a good reason".
Grappa is a favorite Italian drink, distilled from grape pumice-skin, seeds, and stems that are left after winemaking. It is my first choice when making my infusions however, Grappa isn't cheap... at $20.00 a bottle it can really add up when the recipe calls for up to 2 liters of liquid. My budget didn't permit this year, so I decided to use the liquor we had on hand.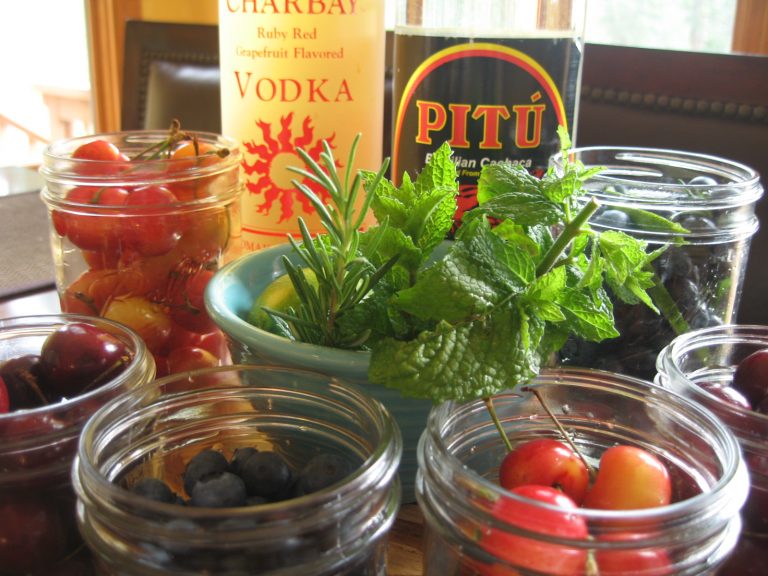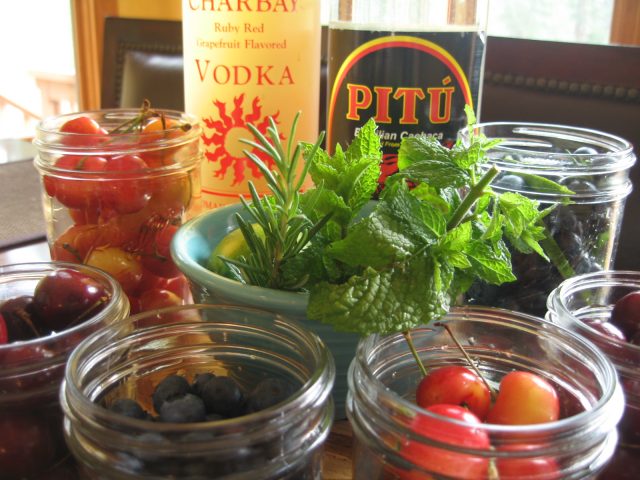 After looking through our liquor cabinet I found a bottle of Brazilian Cachaca and a bottle of Charbay, Ruby Red Grapefruit Flavored Vodka. Cachaca is distilled from Brazilian sugar cane and has a very clean flavor which works well with liquor infusions. Of course, you can infuse any type of Vodka or Gin with great success. I've never used Grapefruit Vodka so I'll be very interested to see how my cherries and blueberries turn out this year.
Infusing liquor is a simple process and the ingredients are few. The liquor of your choice, the flavor elements, and a little sugar or honey. Quart or ½ quart size jars with rubber lids and rims and cheesecloth and a large bowl. The most important ingredient is time.
Measurements are not vital; they depend on the amount of fruit or herb(s) used and the size of the container. The use of sugar is a matter of taste. When using more tart fruit I suggest adding more sugar (one tablespoon for each cup of liquor) I prefer sweeter infusions so I add more sugar to my mixes. Grape, Date, and raisin infused liquors require less sugar.
Wash your fruit and herbs prior to placing them in clean jars. Add sugar and pour your choice of liquor over. Cover and seal loosely. After filling and sealing jars gently rotate jars to mix sugar, fruit, and liquid together. Steep the flavors anywhere from eight days to four months in a dark cool location. Do not store in direct sunlight unless the recipe indicates.
A progress check is needed every few days to release the gasses that form from the steeping process. The liquid can evaporate if your seal is not tight enough so check and refill as needed.
After steeping, filter the liquid and age the infusion indefinitely to broaden the flavors. If you use fruit infusions and the fruit appears to be in good shape you can store the fruit in the refrigerator and eat as a dessert or return it to the jar and keep to serve in cordial cups with liquor.
Drunken Raspberry and Rosemary Infusion
Fill a quart jar with washed raspberries, 1 cinnamon stick. 5 cloves, 1 sprig fresh rosemary and ¼ cup sugar pour liquor to cover the fruit. Seal and store in a warm, dark place for 3 weeks. Filter as described above and store at room temperature for 1 month or more. Serve in cordial glasses with a few fresh raspberries.
The hint of rosemary gives this infusion a sweet Earthiness. Pairing with these hearty cheeses balances the sweetness of the liquor.
Spanish Goat Cheese, Murcia Al Vino-Drunken Goat (looks like everyone is drunk even the goat!), French Goat Cheese, Saint Andre, and English Blue Stilton.
Drunken Cherries Infusion Instead of filtering the fruit at the end of the infusion process transfer fruit and liquor to a brandy snifter of other decorative jar and serve together as an after-dinner aperitif.
Wash cherries, fill the jar with fruit leaving ⅛ inch headspace. Pour liquor to cover and add 1-4 tablespoons sugar (to your taste) for every cup of liquor. Cover and let steep in direct sunlight for 1 week. Place in a dark cool spot and steep for three months.
The skies the limit with infusions. Use your imagination and favorite flavors to create your own special blend of Drunken Infused Liquor.