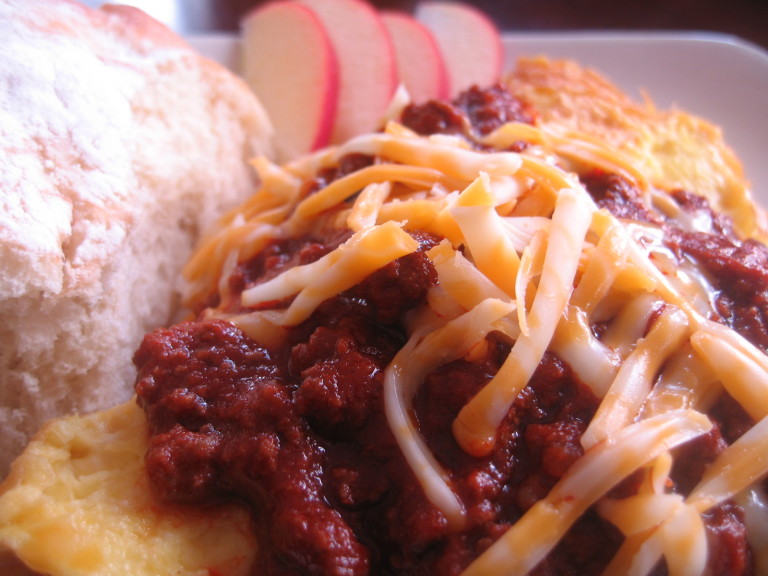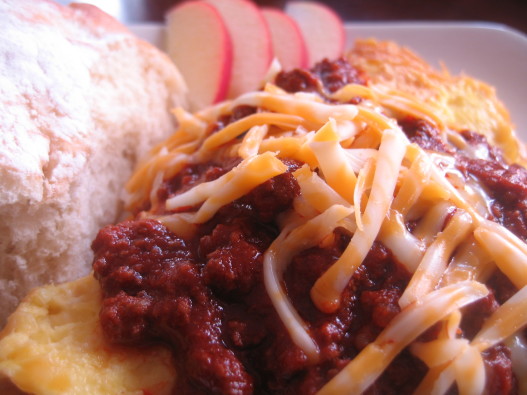 When I make chili I make enough to feed a small army. Lucky for me, because my favorite breakfast is a Chile Cheese Omelet.
Three eggs whipped together, cooked in 2 tablespoons butter, flipped over and filled with Colby jack cheese then topped with a big helping of leftover red chili...YUM!
My delicious breakfast!