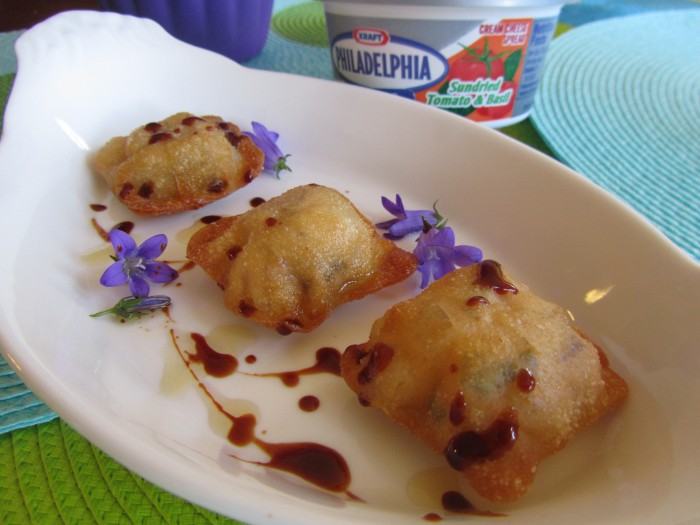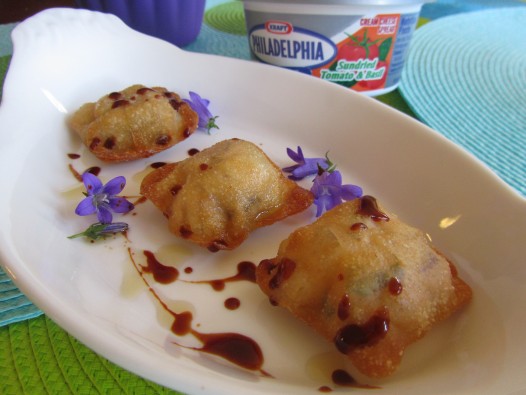 Another RWOP & Paula Deen Challenge is upon us so look out world, I'm pulling out all the stops. This is a long one so you might want to check out the pictures first then you can go back and read the recipes. 🙂
This weeks challenge: Perfect Party Appetizers
Here are the details...

Each recipe winner will receive $500 - RWOP will announce a winner per day starting a few weeks after the contest begins!
Along with $500, the winners have the opportunity to see their name and recipe in the Real Women of Philadelphia Season Two Cookbook! All the themes are a surprise - you'll find out a new theme every Friday for the following week! We're throwing PHILADELPHIA Cooking Creme into the mix too, depending on the week, so keep an eye out!
A photograph is MANDATORY this year and you MUST have a package or tub of PHILLY in your photograph A description of your recipe is also MANDATORY.
If you haven't already joined the RWOP community stop by and register.


My recipes and photos for the contest are:
Andouille, Pear and Tomato Basil Wontons with Sesame Oil and Hoisin Vinaigrette
The smoky flavor of andouille sausage and billowy texture of Kraft's Tomato & Basil cream cheese takes this recipe from the realm of conventional into decadent. Packed with layers of flavor and texture, the sweet d'Anjou pears and bright flavored scallions make this recipe simply sublime Often times, I'll be standing in front of my refrigerator, trying to find inspiration for new recipes. I always have a collection of Philadelphia Cream Cheeses on hand so the creamy base to any recipe is just a reach away. By adding fresh or frozen ingredients, I can create chef inspired dishes any day.
8 ounce(s) of sun-dried Tomato Basil, Philadelphia Brand Cream Cheese

1 Anjou pear diced

1 cup(s) of chopped Andouille Sausage

1 bunch scallions, green part only

14 ounce(s) of package wonton skins

½ cup(s) of Hoisin Sauce

1 tbsp. of rice wine vinegar

¼ cup(s) of sesame oil
Steps
In a medium mixing bowl cream together, 1-8 ounce tub sun-dried Tomato & Basil Cream Cheese with diced pear, chopped Andouille Sausage and scallions, salt and pepper to taste
Place 1 teaspoon filling on a wonton skin, wet edges with a small amount of water, place another wonton skin on top of the filling, press wonton around filling to create tight seal
Place small cookie cutter over wonton and filling and press to cut into square shape, continue process until all filling is gone, pour 4 cups vegetable oil into a heavy deep pan, heat on medium high to 400 degrees, fry wonton in small batches until golden brown, about 4 minutes, remove with a large slotted spoon and drain on paper towel
In a small mixing bowl whisk together Hoisin sauce and rice wine vinegar to serve each appetizer, drizzle decorative plate with a few drops of Hoisin Vinaigrette
Place 2 or 3 wonton on a plate and drizzle with sesame oil and more vinaigrette draw toothpick through oil and vinaigrette to create decorative swirls
Optional serving ideas: place cooked wonton into large decorative platter or bowl and serve sauce and oil on the side



Sun-dried Tomato Basil Pinwheels
I look forward to moments in life that are indescribable but that I still yearn to share. Like the moment every summer when I bury my face in a fresh bunch of basil leaves. The scent fills up my nostrils with its sweet earthiness and fills my soul with contentment; now that's inspiration. This summer, fresh basil has been my inspiration for a myriad of new dishes. The herby bite of fresh basil leaves combined with the sweet and tart richness of sun-dried tomatoes marries so well with Philly's original flavor cream cheese. The perfect party bite for your guests.
Servings: 24
8 ounce(s) of Philadelphia Brand Cream Cheese Original Flavor
15 ounce(s) of large Jalapeno or Spinach flavor flour tortillas
2 cup(s) of sun-dried tomatoes in oil
1 large bunch fresh basil leaves
Steps
Evenly spread 2-3 ounces of cream cheese over flour tortillas, as close to the edges as possible place even layer of basil leaves over cheese squeeze excess oil from sun-dried tomatoes and sprinkle ½ cup tomatoes over basil leaves, per tortilla roll tortillas tightly into long cigar shape cover tightly with plastic wrap refrigerate for 30 minutes remove pinwheels from refrigerator and plastic wrap
slice into round disks about ¼-1/2 inch thick
arrange on decorative platter and serve
Last but not least...Crab Crisps

Envision the grandeur of the Maryland coastline and the plentiful bounty of her seas. Now then, wrap your mind around the flavors of fresh lump crab meat, blended with a light and creamy dressing, resting on a crispy corn tortilla...hungry yet? This is the Perfect Party Appetizer to impress your guests. Crab Crisps, will take your mouth on a delicious vacation to the coast.


Prep time: 10 minutes
Cook time: 5 minutes
Total time: 15 minutes
16 ounce(s) of lump crab meat
4 ounce(s) of Philadelphia Original Cream Cheese
¼ cup(s) of real mayonnaise
1 tsp. of Country style Dijon mustard
2 finely diced green onion
¼ cup(s) of finely diced red bell pepper
8 corn tortillas
½ 1 lemon juiced
1 pinch of salt
Steps
add crab meat to medium mixing bowl
pick through meat and discard any shells
in a small mixing bowl combine, cream cheese, mustard, mayonnaise and juice from ½ lemon
blend mixture with electric mixer for 1 minute
finely dice peppers and onions and stir into mixture
salt and pepper to taste
pour cheese mixture into crab meat and gently combine
cover and refrigerate until ready to use
using a small cookie cutter, cut 4 squares or rounds out from each tortilla making 36 squares
heat 4 cups oil in a heavy pan on stove top to 350-400 degrees
fry tortilla squares until crisp, 1-2 minutes
drain tortillas on paper towel and sprinkle with salt
dollop 1 teaspoon of crab mixture on each tortilla
garnish with finely diced lemon zest and red bell peppers