Blueberry cheese blintzes start with delicately thin and tender crepes, filled with a creamy mixture of ricotta, cream cheese, and cottage cheese. This easy recipe for blintzes has been known to induce a full swoon with just one bite.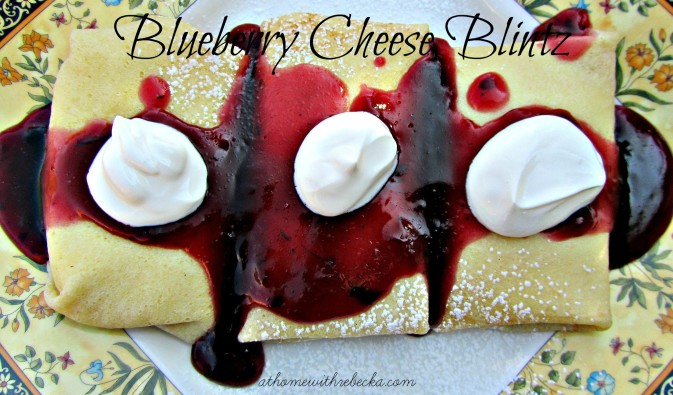 UPDATE: This recipe was chosen #8 in the top 25 Best Breakfast Recipes at BetterRecipes.com
Do you wake up some morning's with your mouth craving a favorite breakfast comfort food? Do you then find yourself haunted by the thought of those flavors until you can finally sink your teeth into that first heavenly bite?

Every six months or so my food cravings get the best of me; I'm unable to control my wish for a steaming hot Chili Cheese Omelette, and a big plate of Strawberry Roll Ups. I drive 2 hours just to satiate my cravings at my favorite breakfast joint, Wades Pancake House in my hometown of Colorado Springs, CO.
Another one of my favorite morning dishes and today's featured recipe are savory-sweet, Blueberry Cheese Blintzes!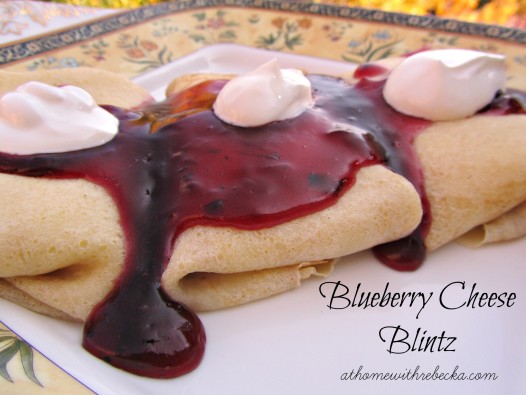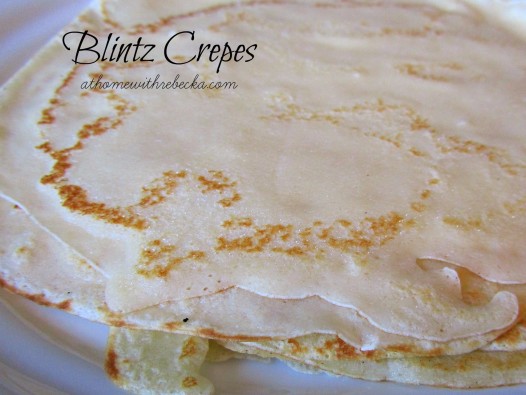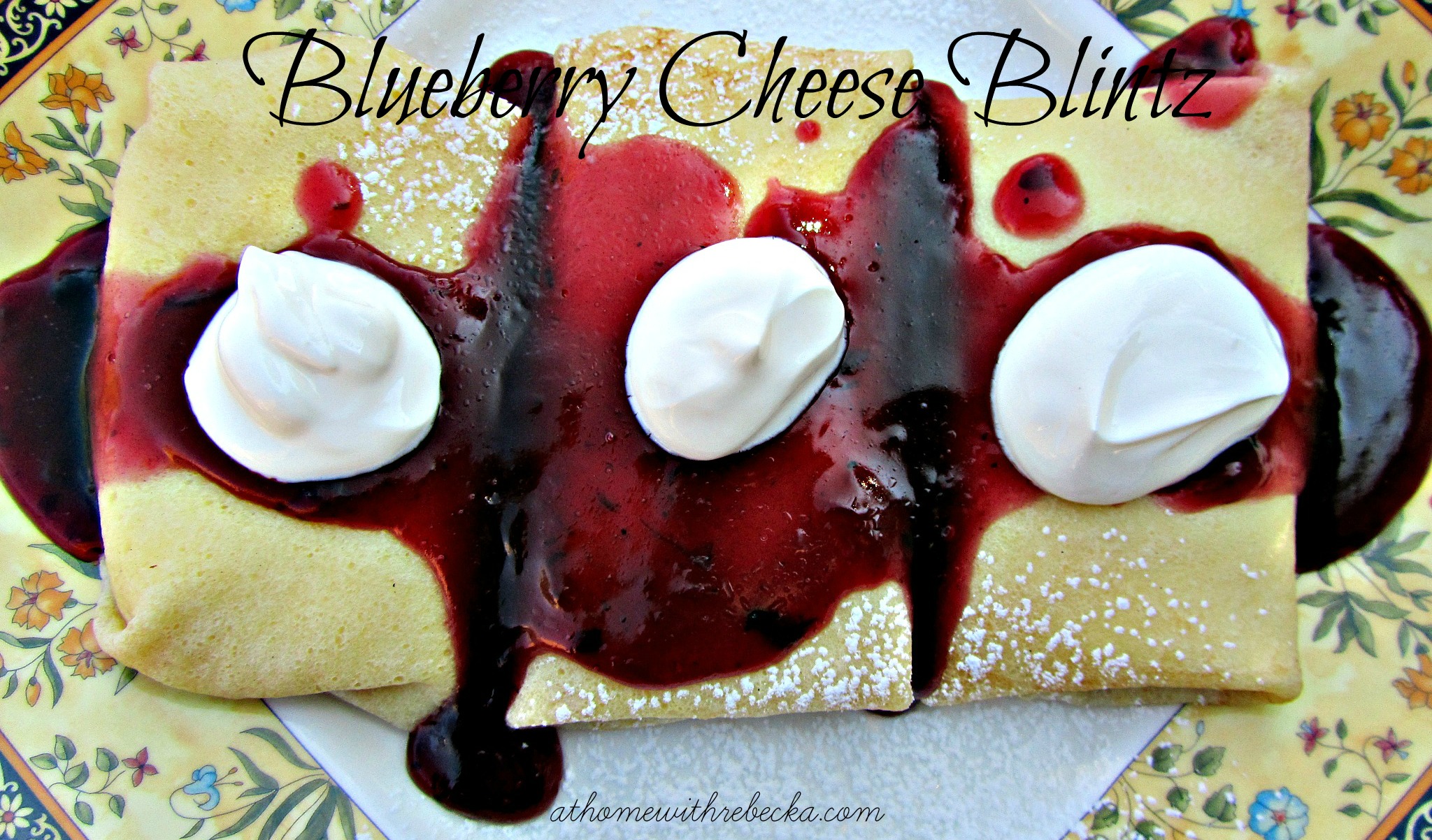 Blueberry Cheese Blintzes
Ingredients
For the blintzes
1 ½

cups

whole milk

1 ¼

cup

all-purpose flour

¼

cup

melted butter

3

large eggs

½

teaspoon

salt

1

teaspoon

vanilla extract
For the filling
1

8 ounce package cream cheese, room temperature

1

cup

ricotta cheese

1

cup

large curd cottage cheese

1

teaspoon

lemon juice

2 teaspoons lemon zest

1

teaspoon

vanilla extract

½

teaspoon

salt

¼

cup

white sugar
Blueberry topping
1 8

ounce

jar blueberry jam or jelly

Garnish: sour cream and powdered sugar
Instructions
For the blintzes
Add all ingredients to a large bowl, whisk until evenly combined, don't over mix

Cover and refrigerate for 1 hour or up to 12 hours

Heat a large non-stick pan over medium heat, rub the pan with a paper towel dipped in vegetable oil

Add ¼ cup batter to hot pan, tilt pan to cover or spread batter into a thin even layer

Cook until just set and browned, flip and cook until second side is browned

Remove from heat, repeat with remaining batter, stack crepes, set aside until ready to fill (crepes can be covered and frozen up to one month)
For the filling
Combine all ingredients in a large bowl, stir with a spoon until smooth, batter will be a bit lumpy form the cottage cheese, if you prefer a creamier filling, puree cottage cheese

Cover and refrigerate until ready to use
For the topping
Spoon jam/jelly into a microwave safe bowl, in 30 second intervals heat until melted, stirring between intervals
To assemble
Heat oven to 375 degrees. Spoon 3 tablespoons of filling in the center of each crepe.

Fold one side of crepe over filling, fold sides over to resemble a burrito

Put filled blintzes on a baking sheet, bake until warmed through, about 10-15 minutes
Notes
To make a low carbohydrate version: use rice or soy flour for the crepes, substitute sugar with Stevia or Splenda, use sugar free jam/jelly