Chocolate Chip Pancakes with Feta Cheese and Brown Butter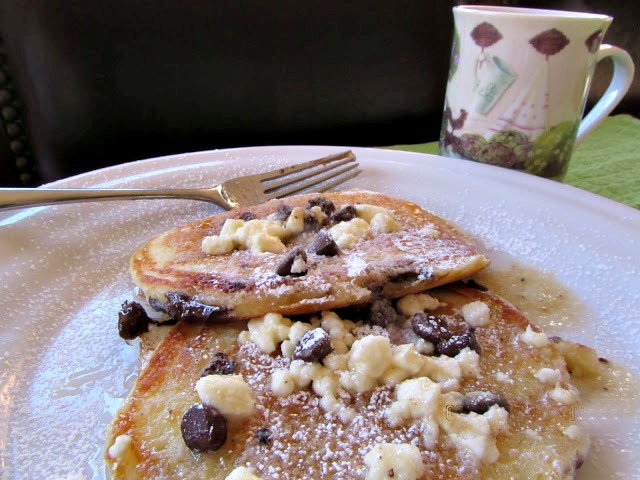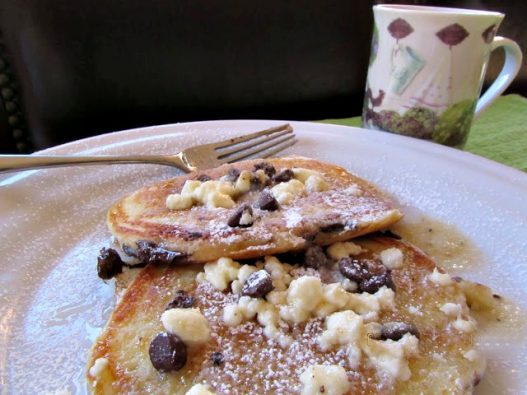 I made these decadent pancakes a few months ago on one of my more "down days". The kind of day when the only thing that would lift me up is a belly full of satisfaction! Chocolate Chip Pancakes are the answer to any blue day! Filled with oozing chocolate bits, swimming in savory browned butter and topped with creamy feta cheese....slurp! We all have our sinful pleasures when it comes to food and this recipe tops my list.
The recipe for the pancake batter comes from my favorite breakfast place in Colorado Springs, CO. Wades Pancake House. Wades began as a very small establishment and rapidly grew, boasting two more restaurants in the Colorado Springs area. Unfortunately, after financial difficulties Wades closed it's doors. That was a sad day indeed!
Several years later, as I was driving to my parents home I saw a familiar sign in a tiny strip mall.... Wades was back in business! Oh happy day! My mind was flooded with memories of Wades Green Chili Omelet, Strawberry Rolls Ups and you guessed it...Chocolate Chip Pancakes.
It wasn't long before I got the family together for a breakfast outing. We ate all our favorite breakfast items, everyone taking turns tasting the others plate full of Wades best dishes.
The owner of Wades was never willing to part with his recipe, so after years of experimentation this is as close as it gets to the real thing.
Recipe
1-½ cups all-purpose flour
1 teaspoon baking soda
½ teaspoon salt
2 large eggs
1-½ cup buttermilk
1 cup 2% or whole milk
1 32 ounce bag semi sweet chocolate chips
1 cup crumbled feta cheese
1 stick salted butter
½ cup powdered sugar for dusting
Mix dry ingredients in a large mixing bowl, blend eggs and milk together in a separate bowl, combine and mix until blended.
Heat a large griddle on medium high heat and add 1 teaspoon vegetable oil, pour ¼-1/2 cup of batter onto greased griddle (depending on the size of your pan, you may be able to cook 3 or 4 pancakes at one time) and top with a hand full of chocolate chips; when edges of pancake turn light brown flip and cook the other side, about 2-3 minutes.
Brown Butter
In a medium sauce pan, melt butter on medium heat until light brown
Serve pancakes with browned butter, crumbled feta cheese and dust with powdered sugar.
I like a steaming cup of coffee with my pancakes but a tall glass of cold milk is a terrific alternative beverage.
I still get together with my parents and brothers for the occasional, Wades Pancake House breakfast. Happy tummy, happy mommy!!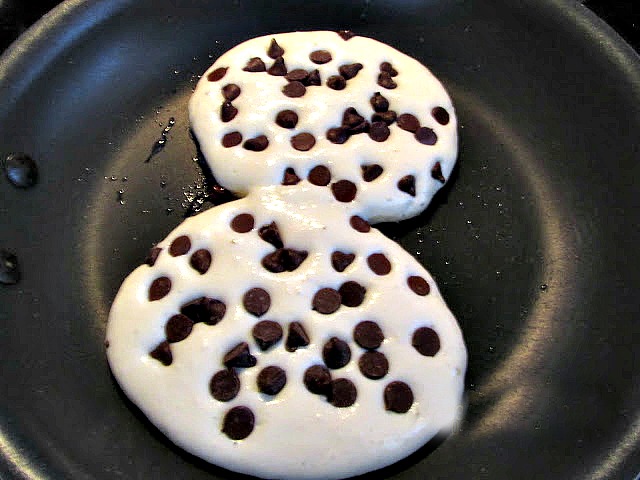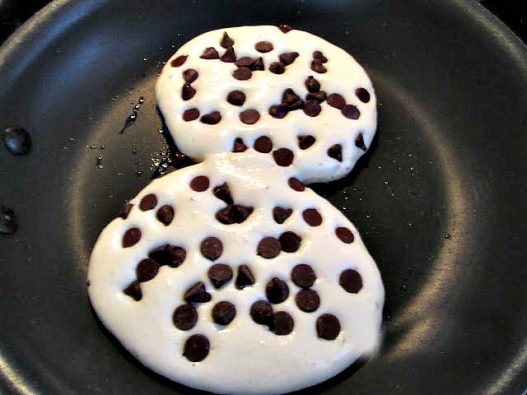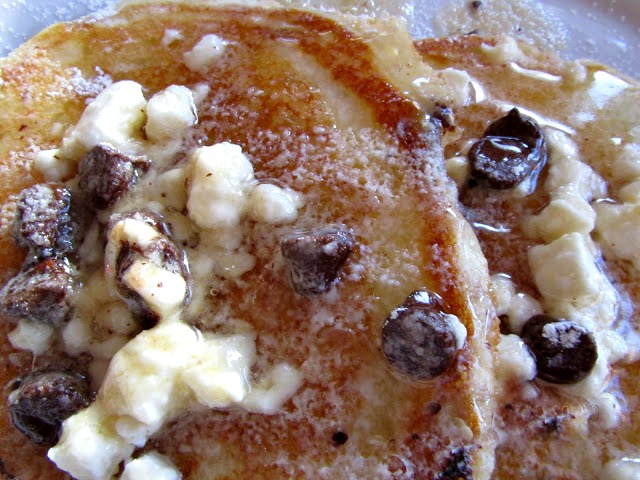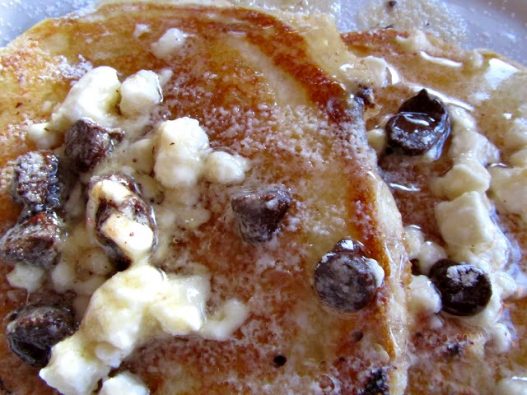 This post is linked to SWEET AS SUGAR