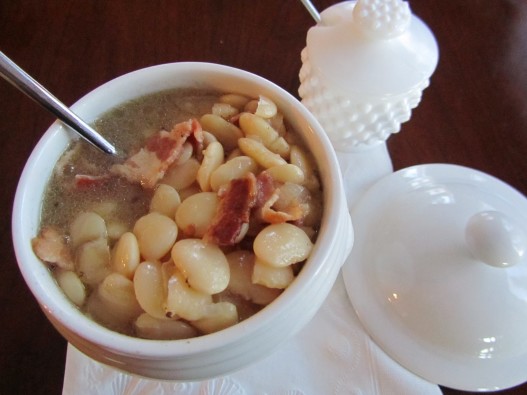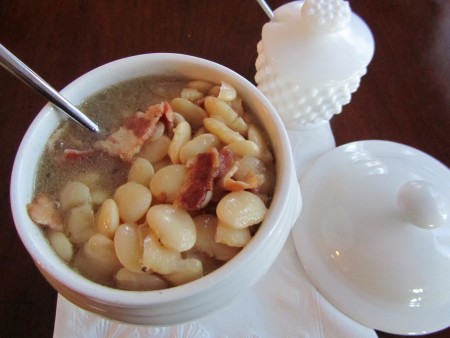 Tender and buttery, Lima Bean Stew is a hearty family favorite. Just a quarter cup of dry beans yields 7 grams of fiber and protein! This is a delicious and satisfying stew; good for you and super easy to make.
Recipe:
1 16 ounce bag dry Baby Lima Beans
½ pound bacon
1 large onion
1 bay leaf
4-6 cups water
salt and pepper to taste
Method:
Rinse beans and pick out any that are discolored or misshapen. Cover beans with water, soak overnight. Rinse beans with cold water and add to the pot of a slow cooker, set to high heat, cover beans with water, about 4-6 cups. Cook bacon until crisp, crumble bacon over beans, chop onion and cook in bacon grease until translucent, add onions and bay leaf to pot and stir to combine, cook 6-8 hours. Add additional water if stew becomes to thick. Season with salt and pepper to taste.
Serve hot with buttered bread.