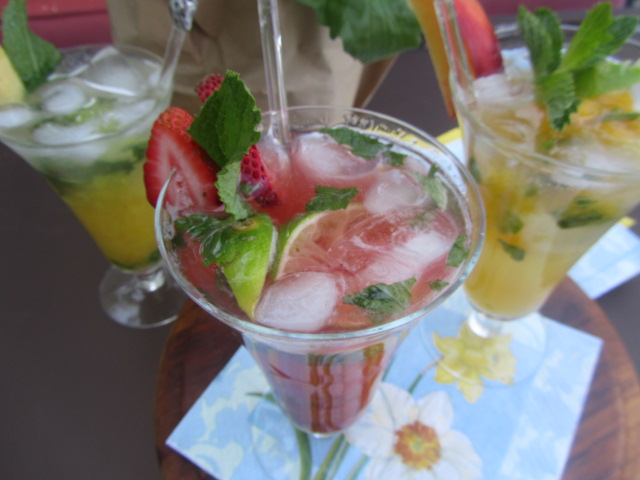 Strawberry, Pineapple, Nectarine
I hate moving but as life would have it, this is the seventh time I've moved in nine years.
The Readers Digest version:
2. Colorado Springs, Colorado
5. Sanibel Island, Florida
The past month has been filled with packing, unpacking, piles of boxes and paper, mopping, cleaning, dry chapped hands; too much fast food, and hundreds of miles hither and yon!
I was hit with the realization that
I'm about three-quarters of the way unpacked so I decided to get my drink on by making a trio of Mojitos! I can't think of a better way to relax than the crisp sweet flavor of a Mojito. OK, maybe three mojitos!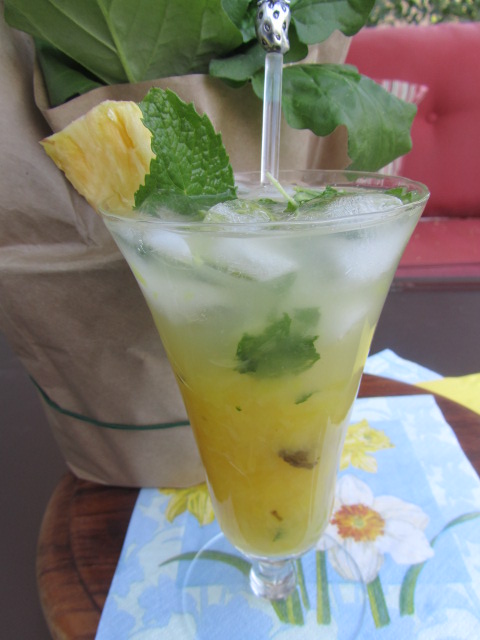 Basic Fruit Puree Recipe
2 cups fruit of choice chopped
1 cup granulated sugar
1-2 mint leaves
Method
In separate batches, cook fruit mint and sugar on medium-high heat until fruit is soft. Do not add water. Mash fruit with a spoon or in the case of pineapple, blend in a Cuisinart till smooth. Softer fruit does not need to be pureed.
Mojito Recipe
Makes 1 - 8-ounce cocktail
5-6 mint leaves
1 lime
1 tablespoon powdered sugar
2 ounces white rum
1 heaping tablespoon fruit puree
2 ounces club soda
crushed ice
Method
In a cocktail shaker, squeeze lime over mint leaves, muddle with a wooden spoon, add sugar, fruit puree, rum, and blend to combine, fill the shaker with ice, place lid firmly on top, shake drink several times. Pour mixture into the cocktail glass leaving headspace and fill to the rim with club soda. Garnish with fruit, lime wedges, and mint leaves.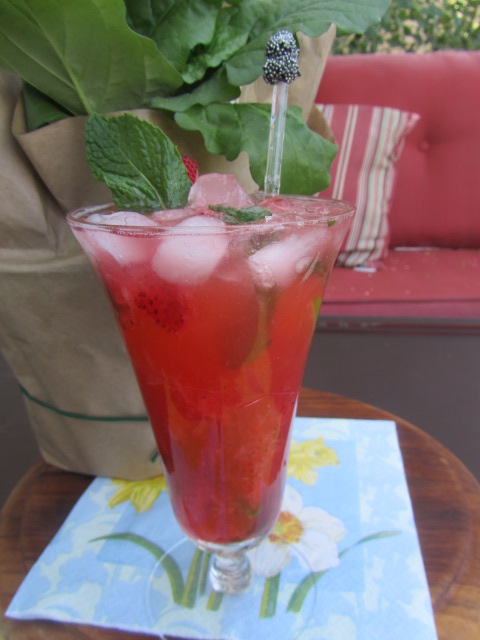 Freeze leftover fruit puree in ice cube trays and remove frozen cubes and store in a plastic resealable baggie for up to one month.
Each flavor was delicious, refreshing, and relaxing! I needed no help polishing off my Trio of Mojitos! CHEERS!