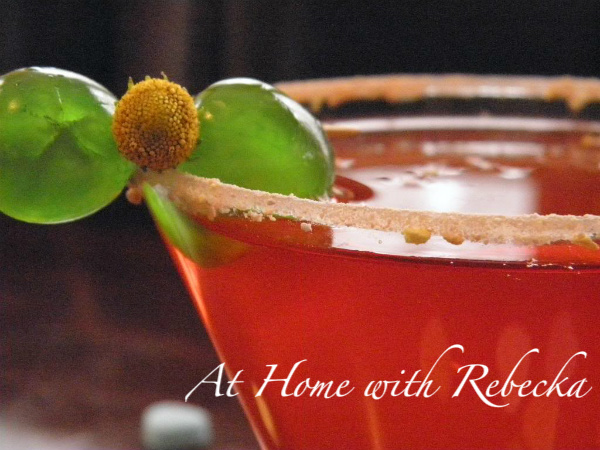 I Won! It feels so great to win a challenge and this one was a blast. Literally, Szechuan Buttons and a little martini equals "winner, winner chicken dinner"
MarxFoods announces Mixology Challenge Winner.....
"Ten challengers pitted their shakers against each other in a Szechuan button booze battle to see who could come up with the very best in cutting-edge cocktails.
We put their creations to a vote here on the Marx Foods blog, and Knuckle Salad's Tootsie Pop Rock Martini zapped its way into our readers' hearts. As a reward Knuckle Salad will be receiving their very own mixologist sampler, including more Szechuan buttons (once you'd started playing with these shocking little flowers, it's hard to stop) and two herbs with very complex cocktail-friendly flavors: shiso leaves & dulce leaves.
But that's not all. There's a second sampler on the table. The recipient of this one was decided by an internal vote by the challengers themselves…and it's going to: At Home with Rebecka's Bite My Sweet Tarts-Tini recipe!"
Thanks to all my fellow mixologists for your votes. Justin, thanks for continuing to make the food world a brighter place with all your wonderful cooking products and adventurous cooking ingredients!
To visit MarxFoods and view the other 9 competitors Szechuan Button cocktails click here