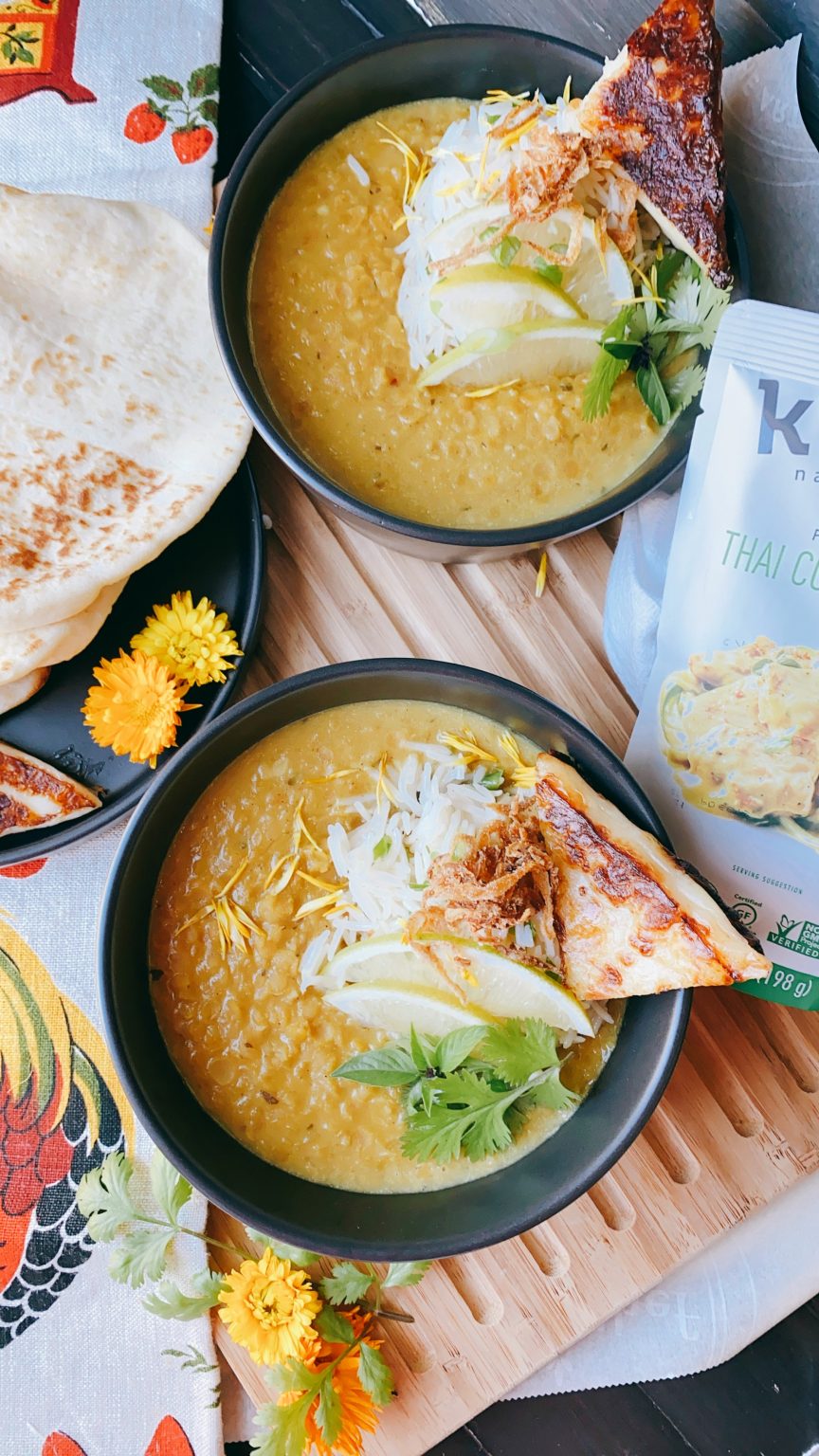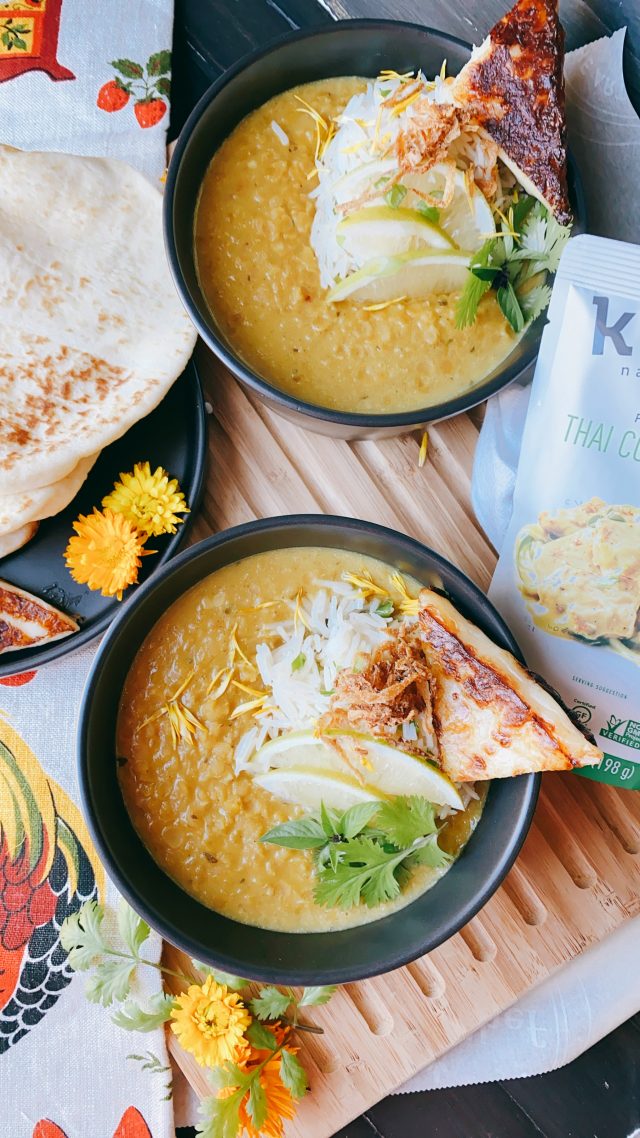 UPDATE: Winner,Winner Lentil Dinner
I'm honored to announce that my Thai Coconut Lentil Soup WON FIRST PLACE in the Veggie Category of the Blogger Recipe Challenge.
Kevin's Natural Foods - Blogger Recipe Challenge
Kevin's Natural Foods is hosting the Blogger Recipe Challenge, Eat Clean, Live Happy. I'm thrilled to be invited to compete.
Kevin's Natural Foods makes 8 all-natural sauces that make meal prep a cinch: Thai Coconut, Korean BBQ, Lemongrass basil, Cilantro Lime, Teriyaki, Tikka Masala, Classic Taco, and Tomatillo Taco. Just sautee your favorite meat or vegetables, and add a package of Kevin's delicious sauce, and serve.
Kevin's Story and Products
Kevin's also makes frozen pre-made meals and has a collection of 6 premixed Spices. For a full list of products and Kevin's Story visit them at https://www.kevinsnaturalfoods.com/pages/kevins-story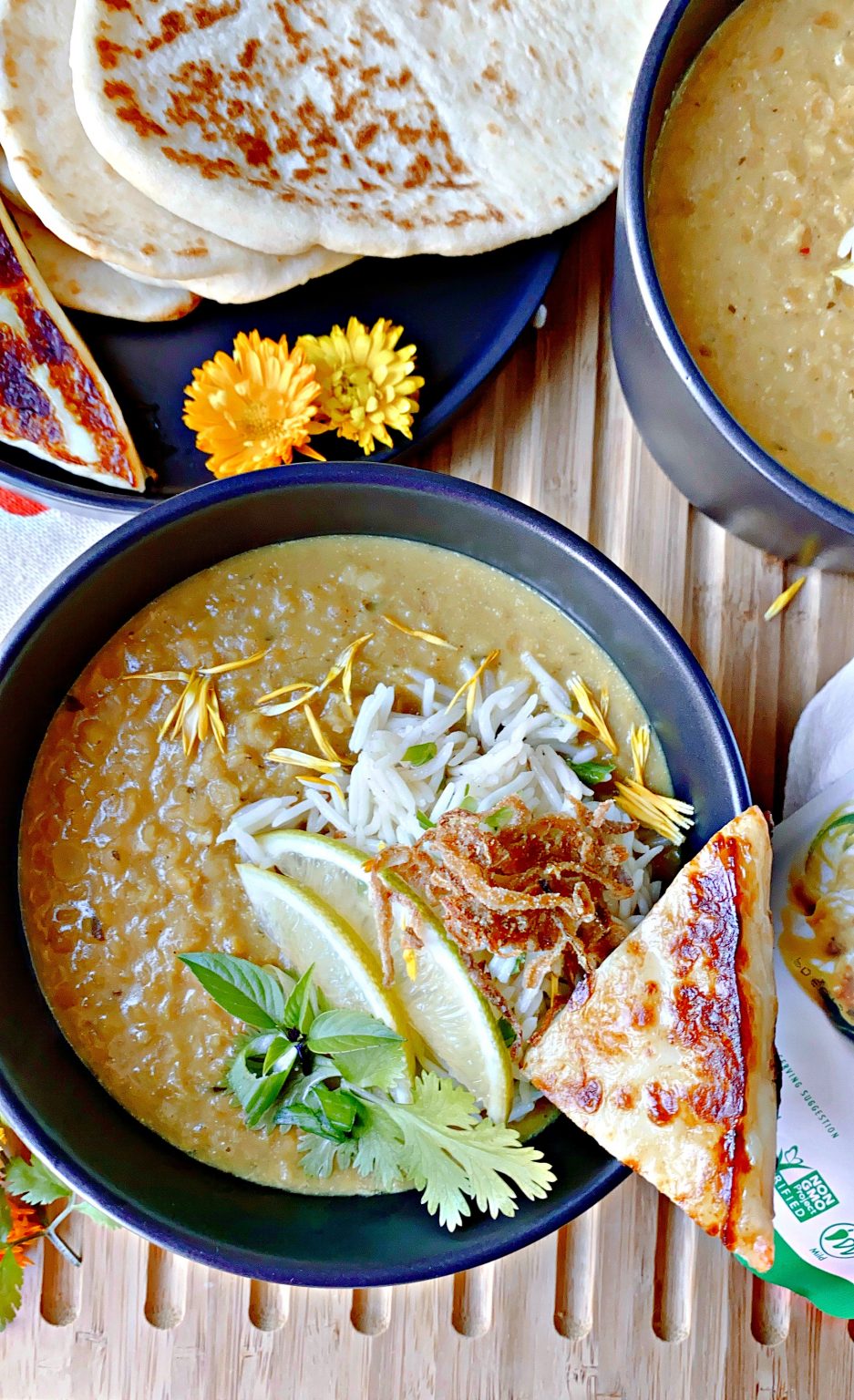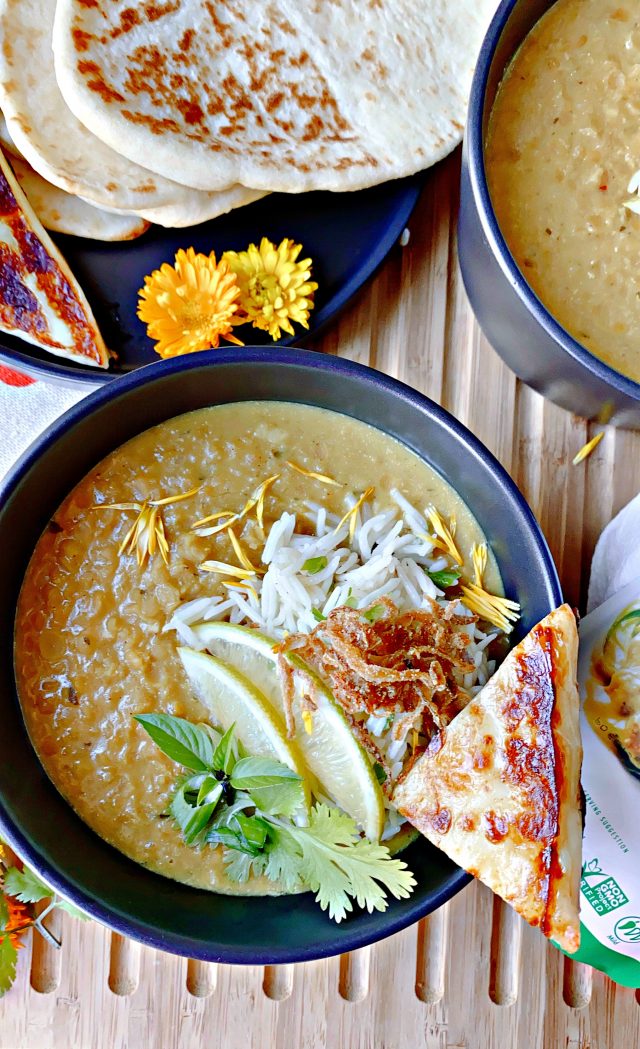 My Recipe...
My Thai Coconut Lentil Soup features Kevin's Thai Coconut Sauce which is vegan, vegetarian and an easy one-pot meal.
The recipe is entered into the VEGGIE CATEGORY for a chance to win $500.00.
Delightful Flavor
Participating in this challenge has been lovely, and I'm blessed to have been afforded the opportunity to cook with Kevin's Paleo and Keto-Certified, Non-GMO Verified, pre-made sauces. Each individual flavor combination is delicious as they're made without refined sugar, dairy, gluten & soy-free ingredients; allowing you to develop a savory meal that you can feel good about eating.
Thai Coconut Lentil Soup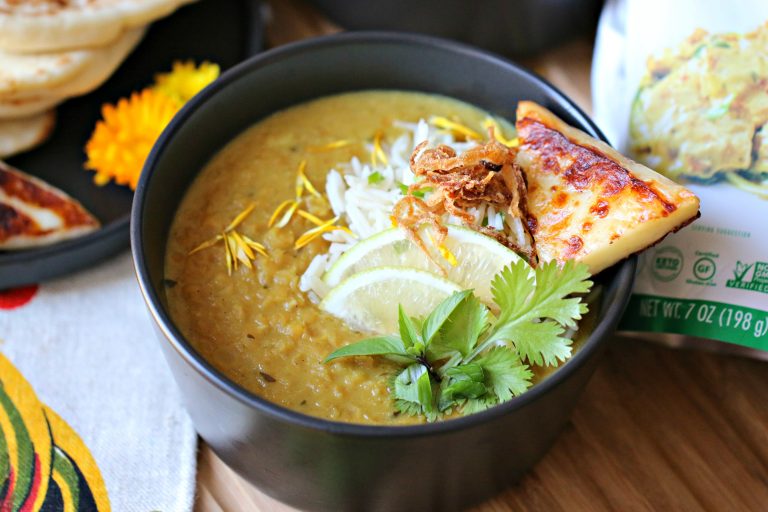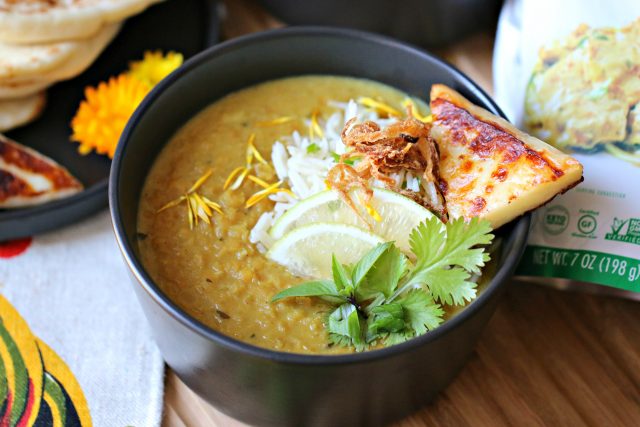 I served the soup with basmati rice, sauteed paneer cheese, and warm naan bread. The recipe makes a satisfying meal for a family of four. Leftovers can be kept for up to three months in the freezer.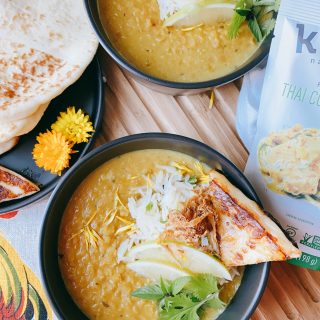 Thai Coconut Lentil Soup
Featured in this recipe, Kevin's Natural Foods, Thai Coconut Sauce. The sweet-savory flavors marry beautifully with red lentils. This recipe is Vegan, Vegetarian. Enjoy
Ingredients
2

packages

7-ounce each Kevin's Thia Coconut Sauce

1

tablespoon

Ghee or coconut oil

1

tablespoon

fresh grated ginger

2

cloves

minced garlic

3-3 ½

cups

organic vegetable stock

2

cups

red lentils

1 4-

ounce

package paneer cheese

¼

cup

fresh cilantro whole or chopped for garnish

1

sliced lime

¼

cup

freeze-dried onion strings

Indian Market

4-6

slices

naan bread

Edible marigold flowers
Instructions
Melt Ghee in a medium stockpot over medium-high heat.

Add ginger and garlic and saute for 1 minute to release juices.

Rinse lentils in cold water and drain. Add lentils and sautee in the pan to toast, about 3 minutes.

Add 3 cups vegetable broth and 2 packages of Kevin's Thai Coconut Sauce. Bring to a boil. Immediately reduce heat to medium and simmer until lentils are tender about 35-40 minutes. Add more vegetable broth to reach the desired consistency.

Slice paneer cheese into wedges. Saute in a dry non-stick pan until browned. Turn half way through cooking.

Heat freeze-dried onion string in a microwave-safe bowl. Save for garnish
Notes
Serve with Basmati rice, a slice of paneer cheese, naan bread, and garnish with freeze-dried onion strings, cilantro, lime slices, and edible marigold petals. ENJOY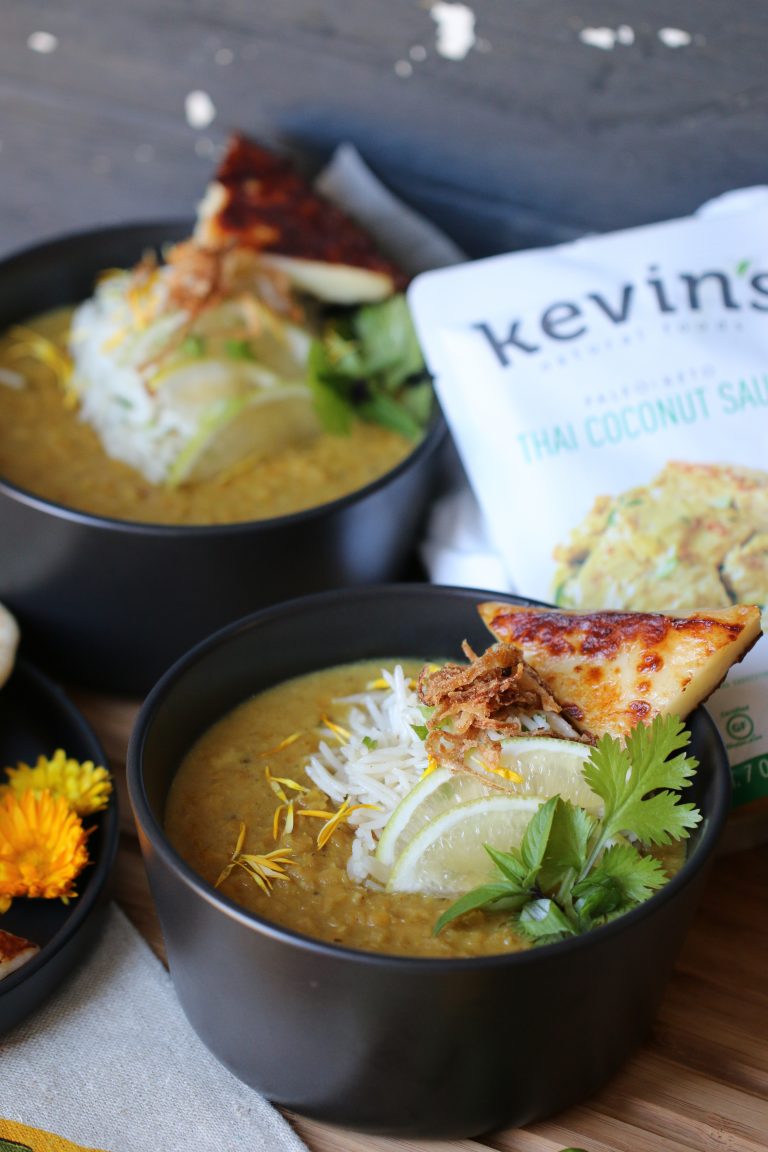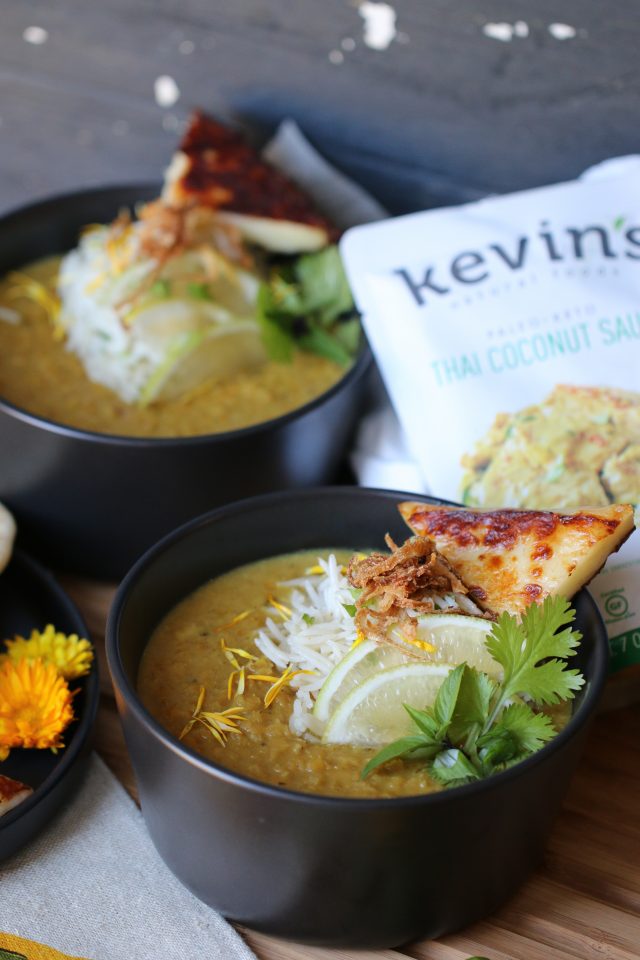 Follow Kevin's Natural Foods On Social Media
For contest results, recipes, and ways to purchase Kevin's Natural Foods products follow them at the social media links below.
Facebook: https://www.facebook.com/Kevins-Natural-Foods-111435896926979/
Instagram: https://www.instagram.com/kevins.natural.foods/