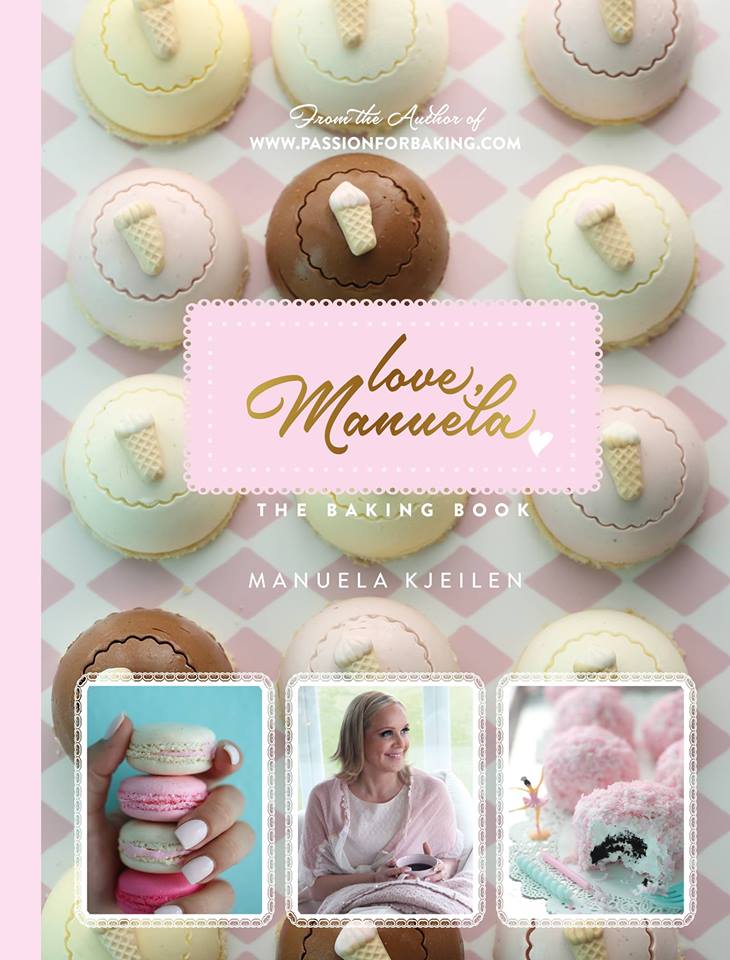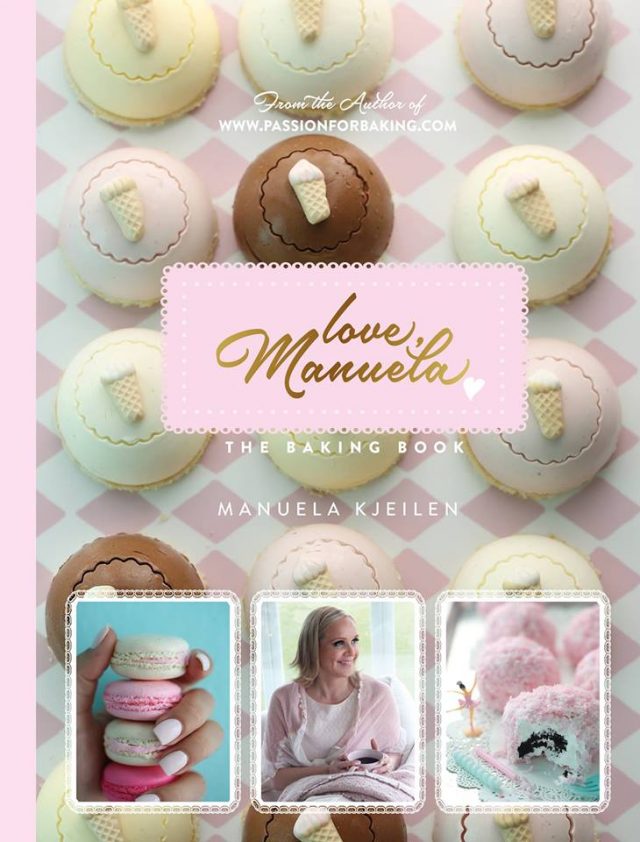 Sixteen weeks ago I invited you to bake along in the contest series "Are You a Master Baker or Disaster Baker?" Thirteen diehard contestants indulged in the challenge and baked along with me to the very end.
Before I announce the winner, I just wanted to give thanks to all of you who participated in the event. I am filled with joy as I look back through all of the Woobox Gallery submissions, every recipe looked so beautiful. Thank goodness Woobox has a random drawing feature and I didn't have to pick a winner.
Today is momentous: with great pride in the culmination of all your hard work and dedication to the challenge; I'm ready to announce the grand prize winner of the Ankarsrum USA stand mixer and the winner of the Passion for Baking Cookbook, Love Manuela - The Baking Book. You took the challenge; now are you ready to meet the winners?
WINNER ANNOUNCEMENT
Woobox has spoken! Listed below are the winners of the Ankarsrum Mixer and the Passion for Baking Cookbook. Congratulations to both of you on your success in this challenge!
The Winner of the Ankarsurm Mixer:
Nancy Angelici
Congratulations Nancy! Thank you for baking alongside me and all of the other competitors. I know you'll love your new Ankarsrum mixer. I will forward your email to Ankarsrum and they will contact you for shipping information and your choice of mixer color.
The Winner of Passion for Baking Cookbook, Love Manuela - The Baking Book:
Donna Bardocz
Congratulations Donna! Thank you for baking alongside myself and all of the other competitors throughout this challenge. Please email me your address and contact information to [email protected] and I will send your cookbook.
Congratulations again ladies; I'm so happy for you both!
CHEERS to all the Master and Disaster bakers that joined me on this journey. Your willingness to bake all six recipes in the series brings me such great pride. I'm so honored and proud of your willingness to commit to the challenge for the past sixteen weeks. Your renditions of Manuela's handpicked recipes are amazing. I'd like to thank the following people for taking the challenge with me:
Acie Vincent

Helen Fields

Lynn Beamer

Lisa Keys

Nancy Angelici

Kim Banick

Isabel Minunni

Chelsea Madrin

Laurie Lufkin

Vanessa Lane

Donna Bardocz

Ava Marie

Lori McClain
A Newfound 'Passion For Baking'
This baking journey has taken me from a nervous "disaster baker" to where I have a real "passion for baking." I still consider myself a novice baker, yet I have gained confidence as the thought of making macarons or jelly rolls no longer petrify me. Not only has my fear subsided, I've also learned so many new baking terms and techniques. For example; I can now wield a piping bag like a professional, make the most delicious fluff frosting, create a beautiful layered cake, and I know now what it means for a macaron to have "feet." Not to mention, I've enjoyed eating some of the most delicious baked treats all thanks to Manuela Kjeilen's impeccable step by step instruction.
According to Manuela's Passion for Baking cookbook, Manuela strives to "inspire you to bake and just have fun in the kitchen."
Manuela, let me be the first to say that your goal has been achieved in my kitchen. I've been inspired to bake your beautiful creations and I've had so much fun throughout this process. My family and neighbors are very thankful to have enjoyed your delicious desserts as well.
It's been such a blessing to have learned from Manuela. Her recipes are so beautiful and delicious; not to mention her step-by-step instructions are so easy to follow. Anyone with the inclination to become a better baker can achieve great success by simply practicing what Manuela preaches.
Thank you Manuela for your friendship, support, and passion for baking. My life is better with you in it!
Are You Master Baker or Disaster Baker?
After expanding your horizons and opening yourself up to new experiences in the kitchen, it's time for you to decide whether you're a master or disaster baker. Are you feeling like a Master Baker now that you've taken my baking challenge? Do you have a new passion for baking? Did Manuela inspire you to bake and just have fun in the kitchen? Only you can answer these questions, I just hope you enjoyed the challenge as much as I did.
Please feel free to tell me about your experiences with the challenge and your qualification as a master or disaster bake in the comment section below. I would love to hear which recipe(s) you liked most and why and how this challenge has either positively or negatively impacted your baking skills.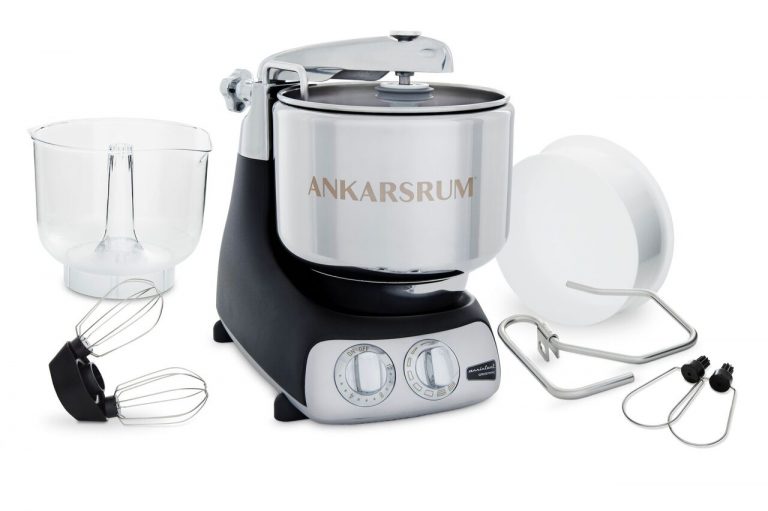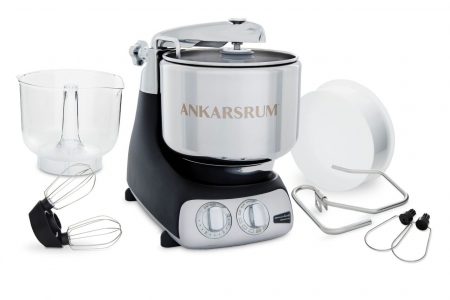 Further inspiration for the challenge: came from my desire to work with the most amazing mixer in the World, Ankarsrum USA Original. Thank you Ashley McCord, Product Manager at Ankarsrum USA, for sponsoring the giveaway. Thanks to you, this incredible mixer has been awarded to one very happy Woobox winner and for gifting me the "Black Pearl" model to use for the contest. The mixer looks amazing in my new Texas kitchen!
Ankarsrum Original Kitchen Machine (formerly known as Verona, Magic Mill, Electrolux Assistent, DLX), a favorite mixer of Swedish cooks since 1940, is now available for North American homeowners. Fashioned from sturdy chrome and steel, this 600 watt professional quality kitchen tool is a durable all-purpose mixer that produces superior baking results. A variety of optional attachments transforms the Ankarsrum Original into a complete kitchen center, eliminating the need for a separate food processor, meat grinder, or slicer. The Ankarsrum Original offers professional functionality and versatility in one convenient countertop tool.
The craftsmanship of the Ankarsrum mixer is unparalleled due to it's user friendly nature. Also, the multi-functionality makes this mixer a "must have" kitchen utility for both novice and master bakers. I love everything about this mixer!
(Check out the amazing selection online HERE)
WHAT WE'VE BEEN UP TO:
If you're here for the first time and would like check out what we've been up to, click the links to view Recipe #1 Mocca Meringues Ice Cream Cake, Recipe #2 Norwegian Cream Cake, Recipe #3 Manuela's Best Vanilla Cupcakes, Recipe #4 Manuela's White Macarons with Milk Chocolate Fudge, and Recipe #5 Manuela's Norwegian Vanilla Buns.
(YOU CAN READ MORE ABOUT MANUELA AND THE CONTESTS OFFICIAL RULES HERE )