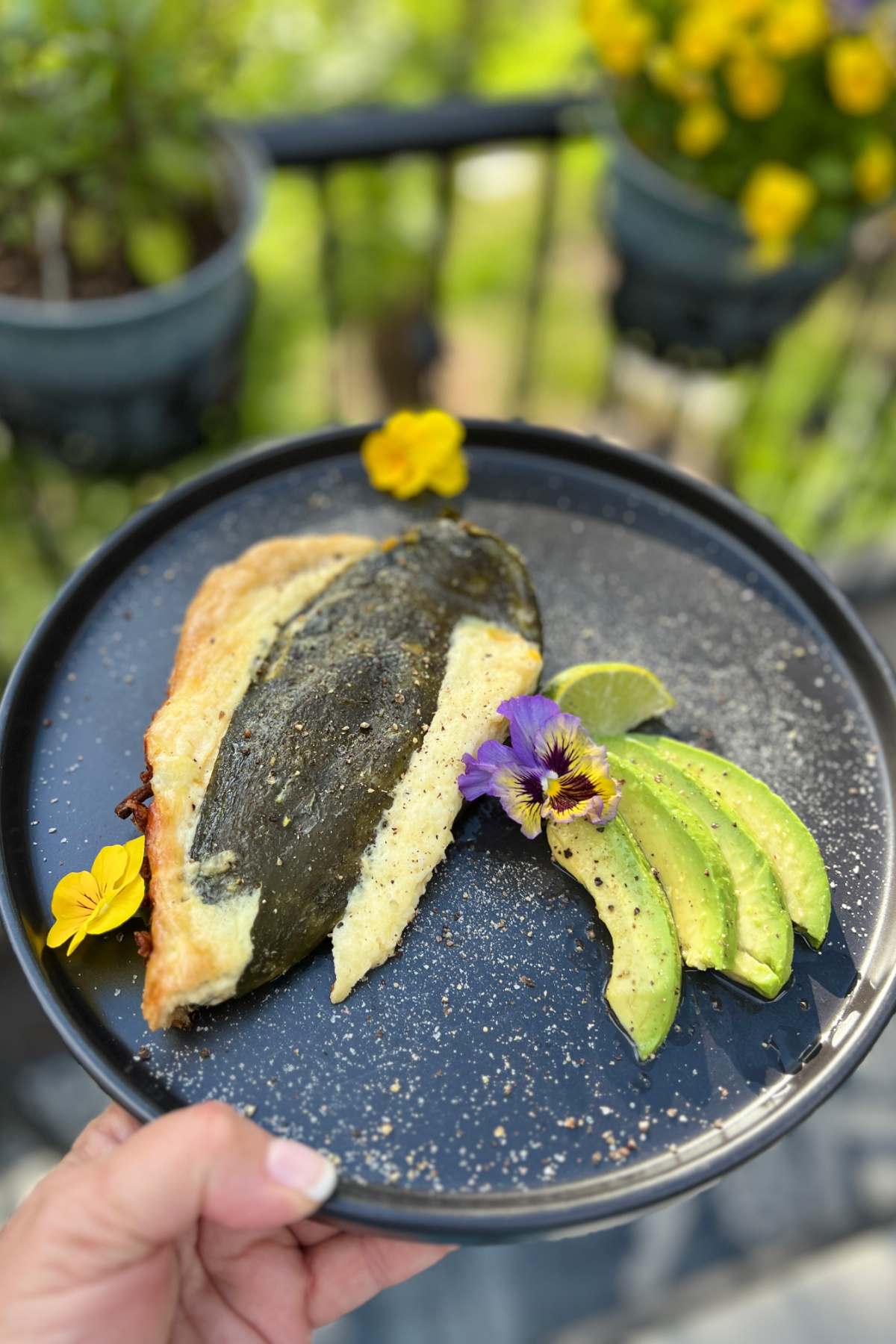 Family Favorite Recipe
This luscious family favorite recipe showcases this week's Farmer's Market roasted poblanos stuffed with cheddar and jalapeno jack cheeses, baked to perfection...chile relleño style! Holy Yum!! The fluffy souffle mixture mimics traditional chile rellenos dipped with batter and fried however, they are much easier to make and the flavor, spectacular.
Serve with
Serve this meatless delight with a side of, sliced avocados or Mexican street corn. Try my recipe for Cranberry Elote (Mexican Street Corn) HERE, it's so delicious!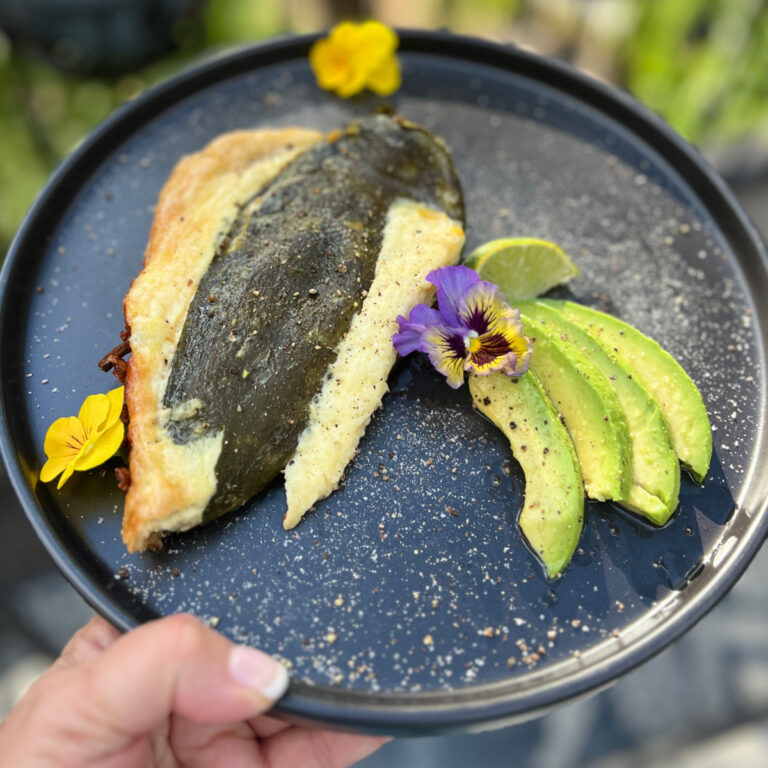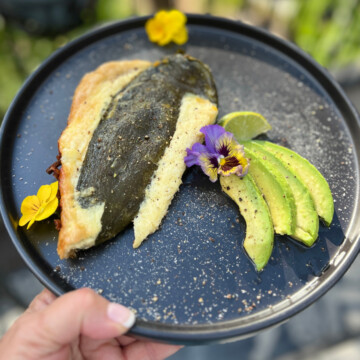 Baked Chile Relleño Recipe
Farmers market roasted poblano's stuffed cheddar and jalapeño Monterey Jack cheese and baked chile relleño style! Holy Yum!!
Ingredients
4-5

roasted poblano chilis

4

large eggs

½

cup

vegetable oil

1

teaspoons

salt

4

cups

shredded cheese or 1 inch sliced pieces if using smaller peppers
Instructions
Remove the burnt or roasted skin from peppers using clean paper towels.

Season a baking dish with cooking spray or oil

Cut one side of the pepper to create and opening, remove seeds and fill the cavity with cheeses.

In a medium missing bowl, combine eggs and salt. Using an immersion or small blender, blend eggs for 30 seconds then begin to slowly drizzle oil into the eggs to create an fluffy emulsion.

Pour the egg moisture over the poblanos and bake at 375 for 45-60 minutes. Enjoy!
Video