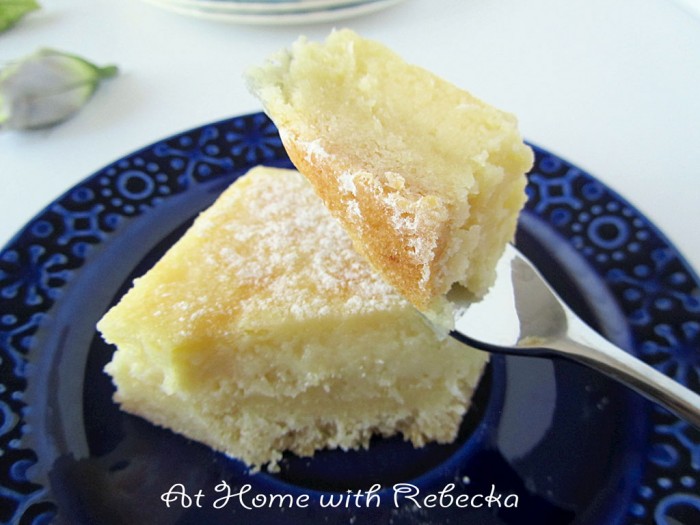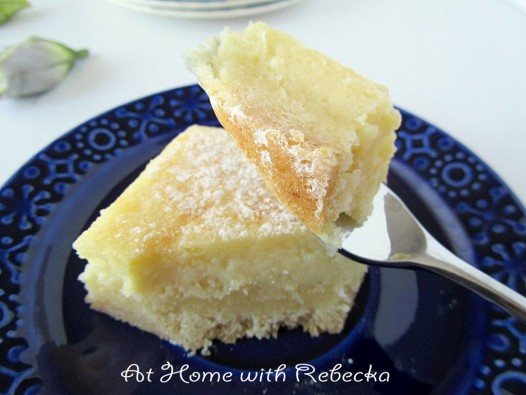 I've made these Buttery Cake Bars for potlucks and bake sales. They are super moist, extremely rich and filled with buttery decadent flavor. This recipe featured on Some Kitchen Stories from Momofuku Milk Bars via Wee Eats.
Buttery Cake Bars Makes 16 1-inch bars
Ingredients: 1 box yellow or white cake mix
Method:
Line a 8 x 8 inch baking pan with parchment paper
Make the base first; mix cake mix, butter and 1 egg
Pat dough into pan evenly, dough will be thick but easy to work with
Make buttery layer: Cream together room temperature cream cheese, 2 eggs, sugar and vanilla
Pour buttery layer over cake layer, spread evenly
Bake for 45 minutes or until edges are slightly brown, don't over bake.
Center will be slightly jiggly but firm.
Cool completely in pan before cutting into squares.
After experimenting with different cake mixes, I prefer yellow, white and lemon. I also prefer to eat mine when they are still warm.