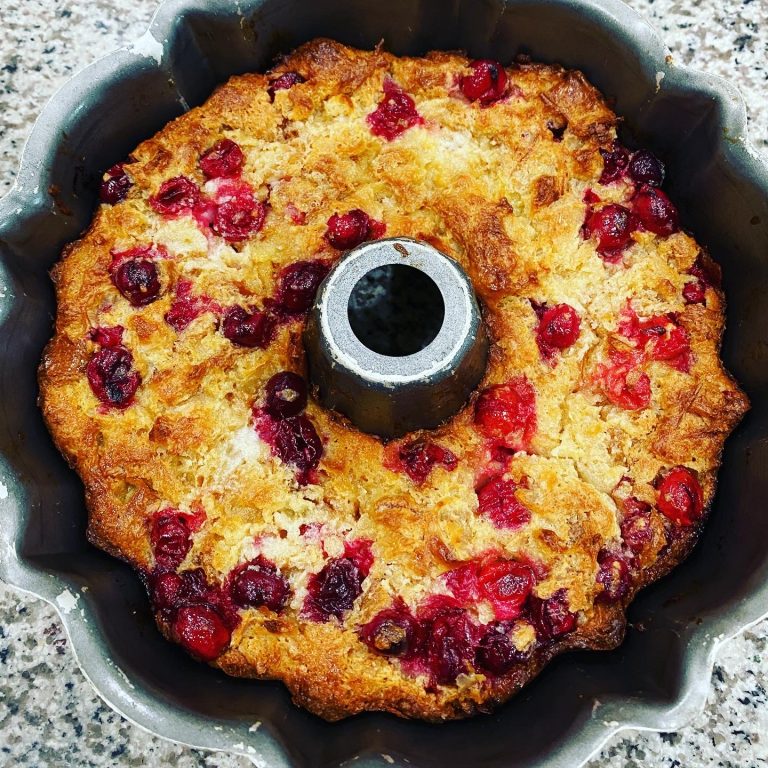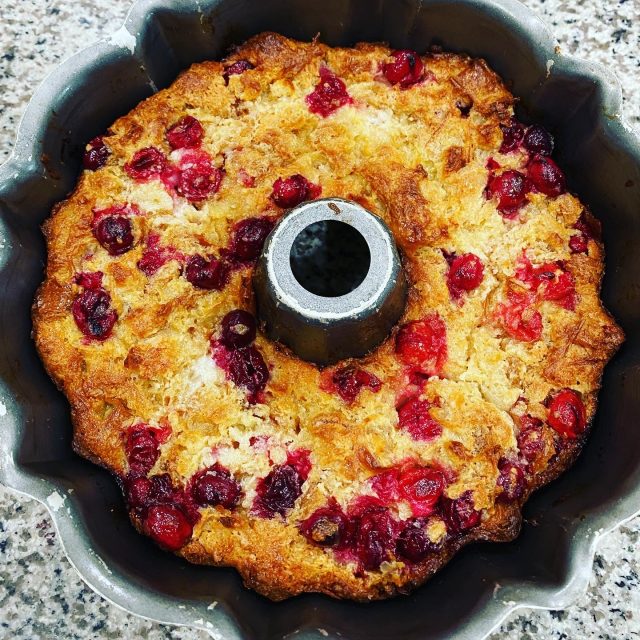 This is my second year competing in the 2020 Cape Cod Blogger Recipe Challenge. Last year I placed 1st in the appetizer division with my Cranberry Queso Blanco Salsa. (See the recipe HERE)
I've already submitted all three of my recipes for the contest, and I'm currently awaiting the announcement on my place in this years contest.
Blogger Challenge Entries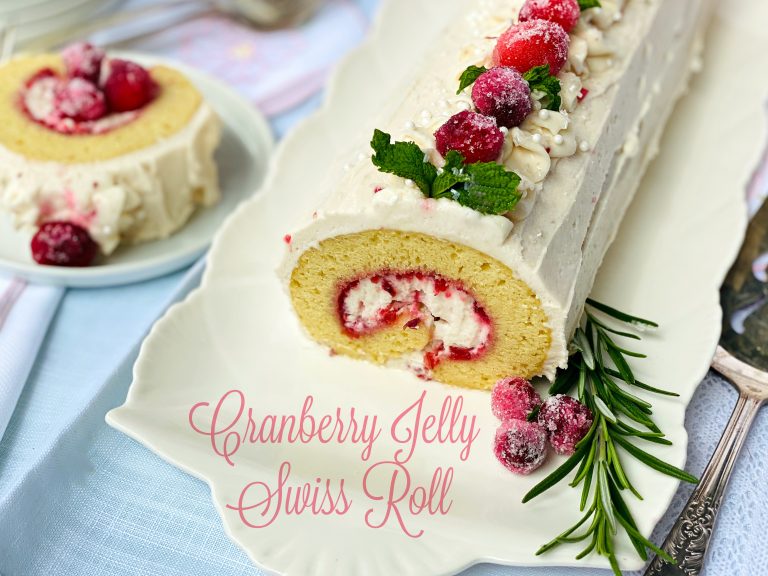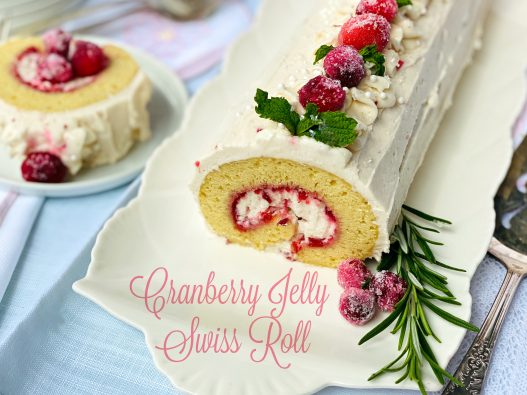 For the Love of Bread Pudding
Cape Cod Select Frozen Cranberries generously supplies blogger contestants with a giant bag of frozen cranberries for recipe creation.
Bread pudding is one of my favorite comforts foods, so I was thankful to have leftovers after creating my entries to make this scrumptious cranberry bread pudding. It turned out so well that I just had to share the recipe.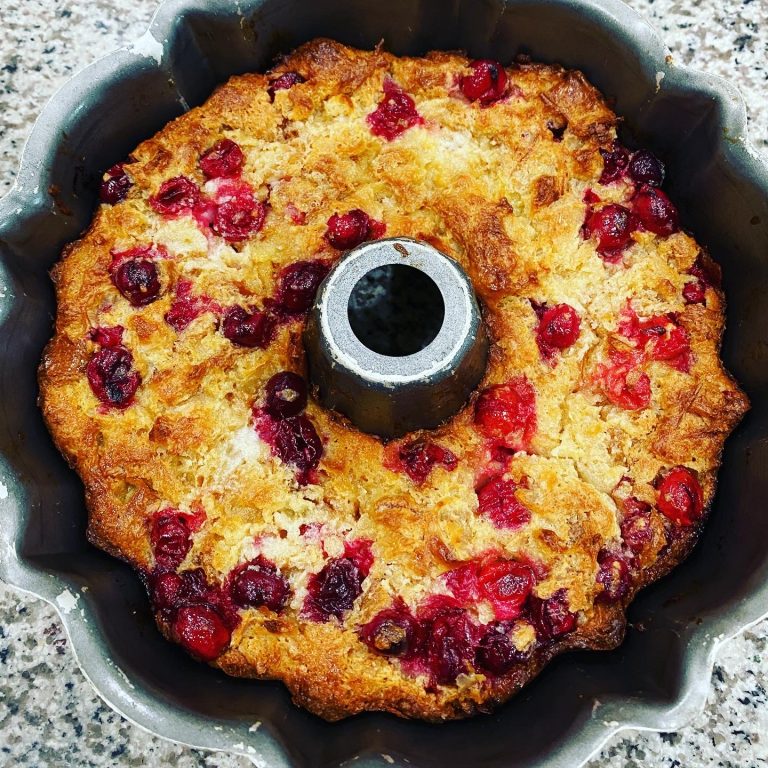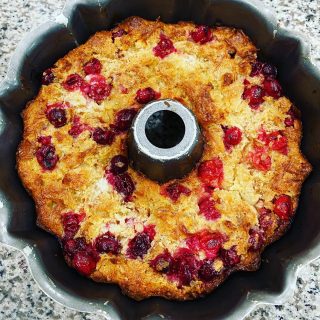 Cranberry Bread Pudding
Ingredients
16

oz

loaf of french bread

454g Optional: croissant rolls and brioche bread

2

cups

fresh or frozen cranberries
Custard Mixture:
3

cups

whole milk

1

cup

heavy cream

1 ¼

cup

half and half

7

large eggs

1

teaspoon

vanilla

1 ¼

cup

sugar

4

tablespoons

butter
Instructions
Cube your loaf of bread into 1.5-inch cubes. Make sure your bread is dry, otherwise lightly toast your cubed bread in the oven or leave it out for a day or two.In a large bowl, combine all ingredients for the custard mixture. Using a whisk, be sure to mix this well until all the eggs are fully mixed in. You shouldn't be able to see any separated egg whites.


Pour this mixture into a large baking dish and then add in the dried bread cubes. Gently toss until all the bread is coated. You will see a lot of extra egg mixture but this will be soaked up by the bread.Dot the top of the bread pudding with the butter

Cover the baking dish and leave it in the refrigerator overnight or at least 2 hours until all the custard mixture has been soaked up. If you're lazy like me, you can cook the pudding right away.

Preheat your oven to 350 degrees FCover your baking dish tightly with foil and place it into a large roasting pan and set it in a water bath that comes up halfway up the baking dish.

Bake for 1.5 hours covered or until inserting a toothpick in the middle comes out clean.

Uncover the baking dish and continue to bake it in the roasting pan until the crust becomes browned and crispy.

Serve warm with vanilla ice cream or whipped cream.
STORE LOCATOR
If you haven't already tried these perfectly frozen, cranberry gems you really ought too. See the link to order online or grab a bag from your local market near you. STORE LOCATOR.
Disclaimer: This is not a sponsored post. I don't get paid to tell you about Cape Cod Select, I just really love the products!