CAPE COD SELECT FROZEN CRANBERRIES – BLOGGER RECIPE CHALLENGE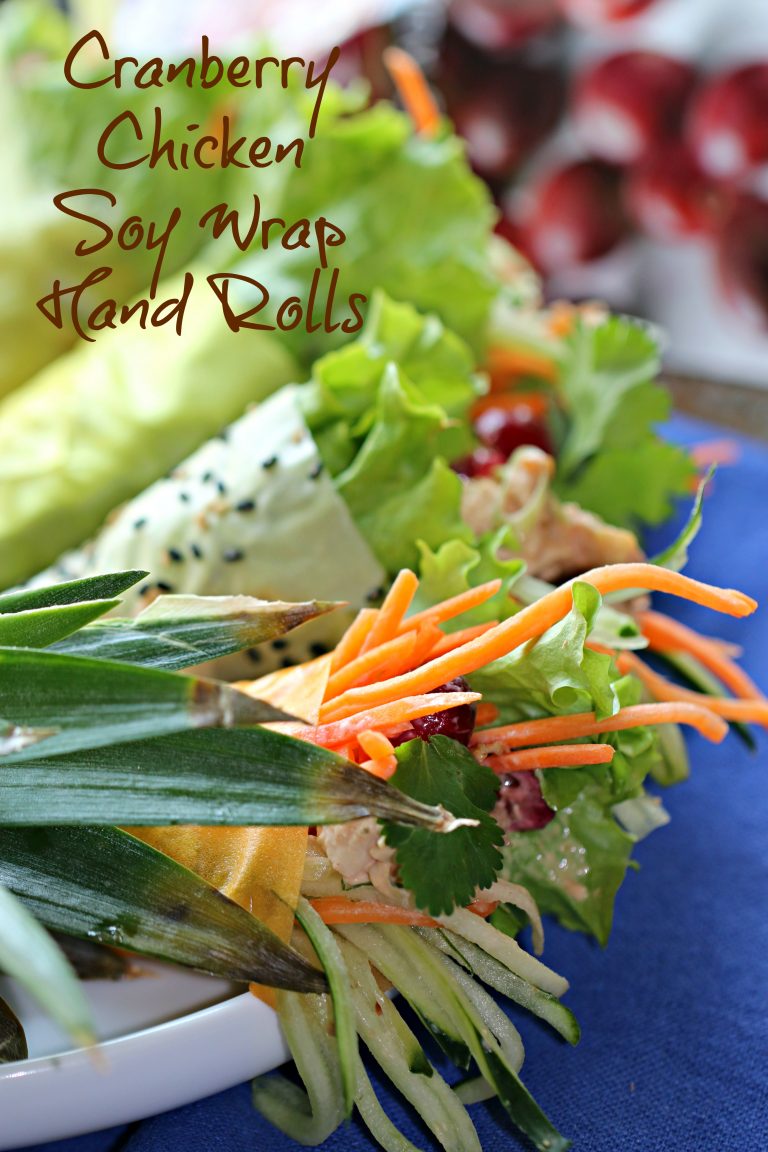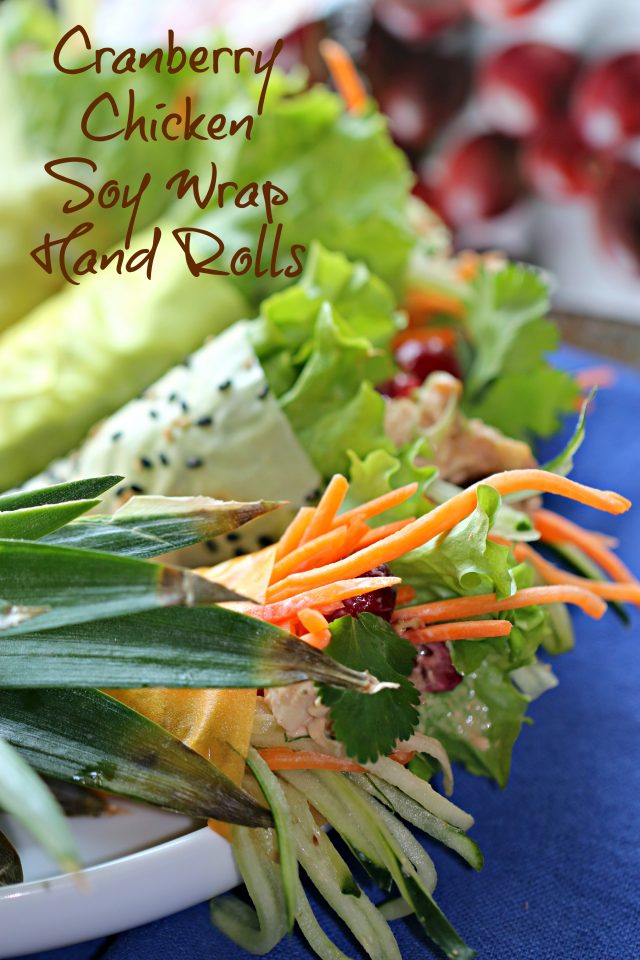 Healthy On The Go Catagory
My second recipe submission in the Cape Cod Select Blogger Recipe Challenge 2020, Cranberry Chicken Salad Soy Wrapped Hand Rolls, was submitted to the Healthy On The Go category. These rolls serve as a perfect dish that can be consumed wherever, while simultaneously providing an exquisite and healthy taste - the ultimate "healthy on the go" meal.
Shopping for Ingredients During a Pandemic
I'm embracing the challenge of scavenging through my fridge, freezer, and pantry for supplies as our world faces the Coronavirus global pandemic. Thankfully, Cape Cod Select sent me the most incredible frozen cranberries for my recipe creations. I'm honored by the opportunity to utilize their products and delighted to have a well-stocked pantry.
The colorful soy wrappers are the perfect vehicle for this "on the go" meal, as they transform the basic chicken salad into a handheld delight. The soy wraps are stuffed with coconut jasmine rice, lightly seasoned cranberry chicken salad and fresh shredded veggies. The finished rolls are stunning on the plate and have a satisfying sweet heat from garlic chili paste.
Pantry Shopping
Surprisingly, one of my favorite ingredients in this recipe is the coconut jasmine rice I found while shopping in my pantry. I used a package of pre-cooked, flavored Ready Rice, which I then developed into sushi-style rice by adding fresh chopped cilantro, rice vinegar, and Furitaki rice seasoning. The combination of ingredients balances so well when married with the tart fresh cranberry chicken salad, creating a sophisticated union of healthy flavors.
You can find Cape Cod Select Frozen Cranberries with their Store Locator HERE. The soy wrappers can be purchased online and in most Asian markets.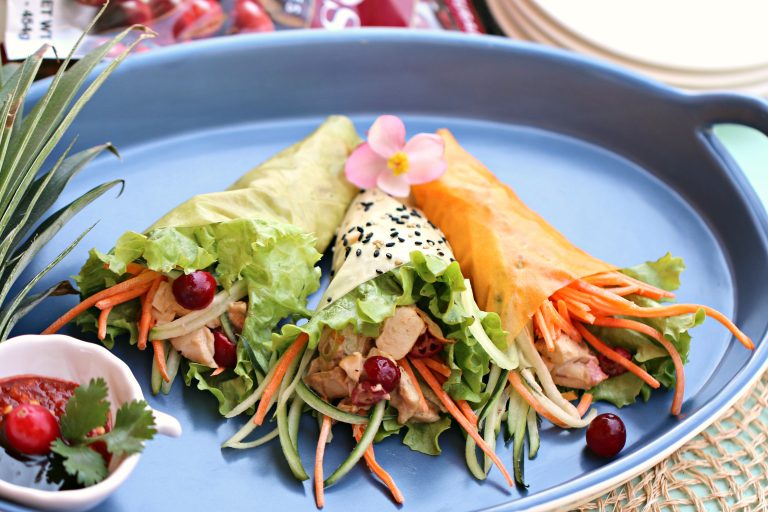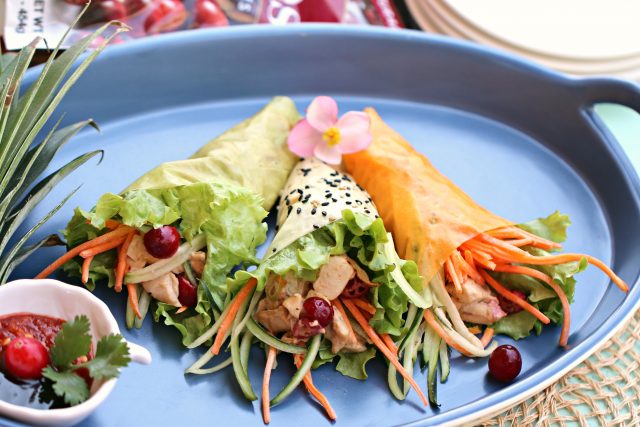 Healthy On-The-Go
This healthy "on the go" recipe is a cinch to make and easy to take to work or any "on the go" adventure. Just pop the stuffed hand rolls into a plastic container with a lid and place it in an insulated lunch bag with an icepack. Once you've done that, I recommend you squeeze a little extra hoisin sauce and chili paste into small containers for dipping to experience the full effect of this restaurant-quality meal.
Cape Cod Select Frozen Cranberries are frozen right at the peak of freshness and packed with antioxidants like Vitamin-C, Magneese, and Vitamin-E. The company's commitment to excellence in its top-tier product helps to maintain the complexion and strength of your skin, muscles, and bones year-round; while providing an enhanced aesthetic for your dish.
Source: https://www.healthline.com/nutrition/foods/cranberries#nutrition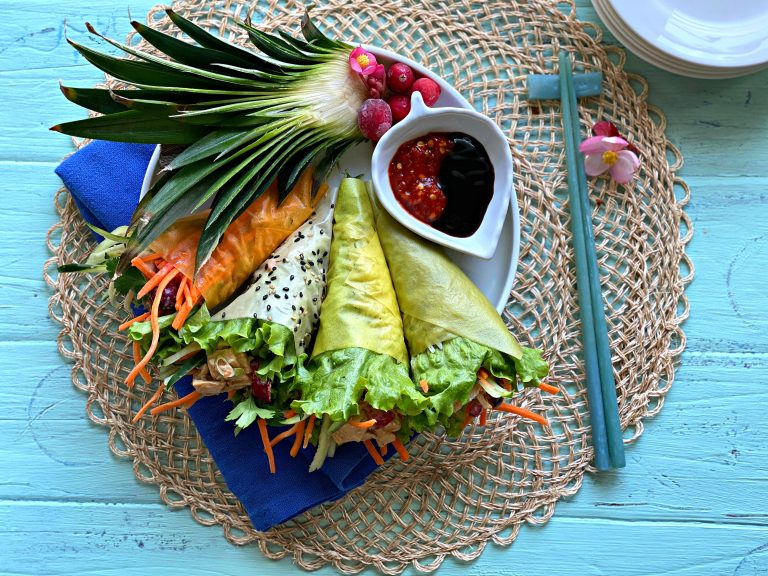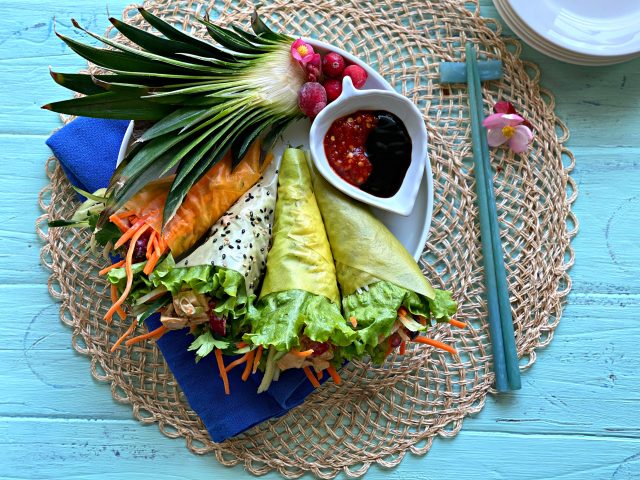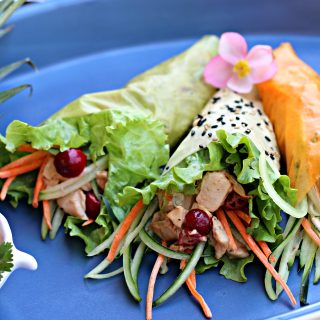 Cranberry Chicken Salad Soy Wrapped Hand Rolls
Ingredients
1

package Soy Wraps

10 Sheets

2

cups

cooked white meat chicken

I used rotisserie chicken

¼

cup

Cape Cod Select Frozen Cranberries

chopped

2

tablespoons

green onion

chopped (green and white part)

1 8.5

ounces

package Coconut Jasmine Ready Rice

about 2 cups cooked rice

1

tablespoon

finely chopped cilantro

more for garnish

¼

teaspoon

white or rice vinegar

¼

teaspoon

salt

¼

teaspoon

pepper

1

teaspoon

Furikake rice seasoning

optional

2

tablespoon

mayonnaise

1

tablespoon

hoisin sauce

½

teaspoon

garlic chili paste

¼

teaspoon

sesame oil

¼

teaspoon

dried tarragon

2

medium cucumbers

seeded and shredded

2

medium carrots

shredded

1

head leafy lettuce

washed, dried, and separated
Instructions
Prepare coconut jasmine Ready Rice to manufacturers' instructions. Pour heated rice into a medium mixing bowl. Stir in cilantro, vinegar, and Furikake rice seasoning. Set aside until ready to make the hand rolls

Remove chicken breast(s) from the rotisserie chicken. Remove the skin and discard it. Cut the chicken into small bite-sized chunks

In a medium mixing bowl combine, chicken, chopped cranberries, mayonnaise, hoisin sauce, garlic chili paste, sesame oil, green onions and tarragon. Mix well

Shred cucumber and carrots

Before you start, make sure your hands are dry in order to keep soy wrappers dry. Place the wrap on the palm of your hand (shiny side down) and put a thin layer of rice on the left third of the wrap. You can also put the wraps on a clean, flat surface to build the rolls. They are small so don't overfill.

Place fillings (lettuce leaf, cucumber, carrots, cranberry chicken salad) vertically across the middle of the rice.

Fold the bottom left corner of the wrap over and begin folding into a cone shape. Keep rolling until the cone is formed. Put a drop of water at the bottom corner to use as glue and close tightly. Continue with the other wraps until done.
ABOUT THE CHALLENGE
The folks at Cape Cod Select have selected food bloggers from around the country to participate in their #YearOfTheCranberry recipe challenge. The prizes are as follows. 
Family Dinner Category – $500.00 category prize
Cran-You-Believe It Category – $500.00 category prize
Healthy On-The-Go Category – $500.00 category prize
Overall $1,000.00 Grand Prize winner!
BE SURE TO FOLLOW CAPE COD SELECT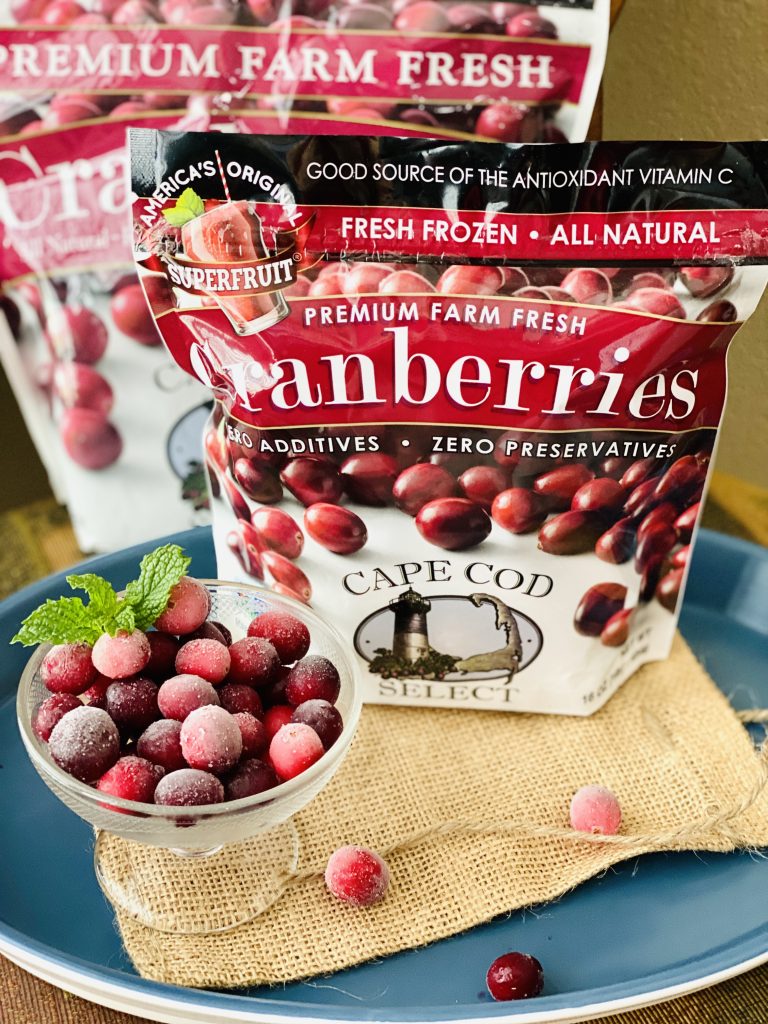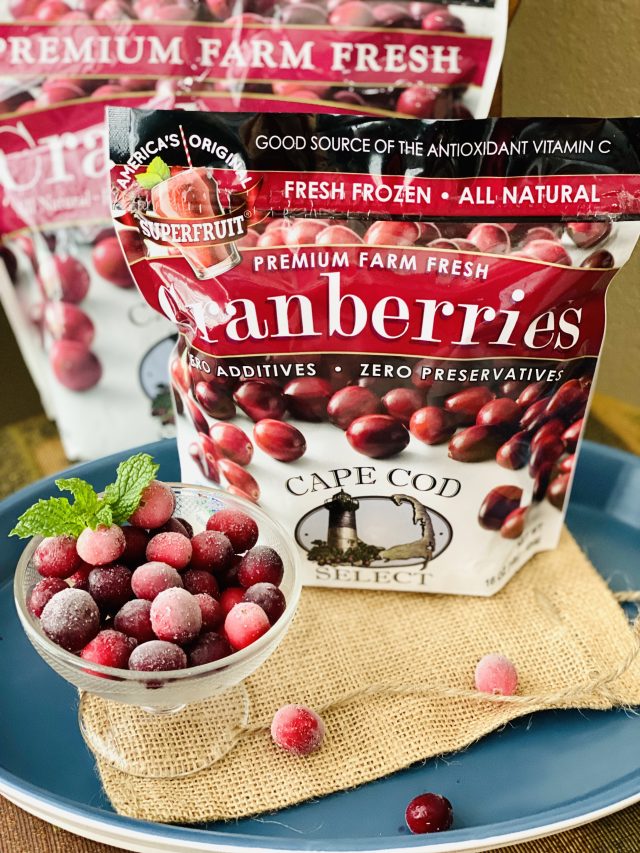 Be sure to follow Cape Cod Select on Facebook, Twitter, Instagram, and Pinterest as they provide regular updates on products, contests, recipes, and more. Also, check nearby stores for this great product or you can order these frozen cranberries online. 
STAY HOME AND WASH YOUR HANDS
If I had a dollar for every time I've heard this phrase the past few weeks I'd be rich nonetheless, we are all struggling to comprehend this ever-changing historical Global event that faces us. The best advice I can share is to stay home and wash your hands, a lot! Be inventive in the kitchen, eat Cape Cod Cranberries to boost your immune system, be kind to one another and trust God. We are all in this together and will be stronger for it.