Fried green tomatoes are a classic southern dish. This recipe uses grits rather than cornmeal, giving the tomatoes a delightful crunchy exterior.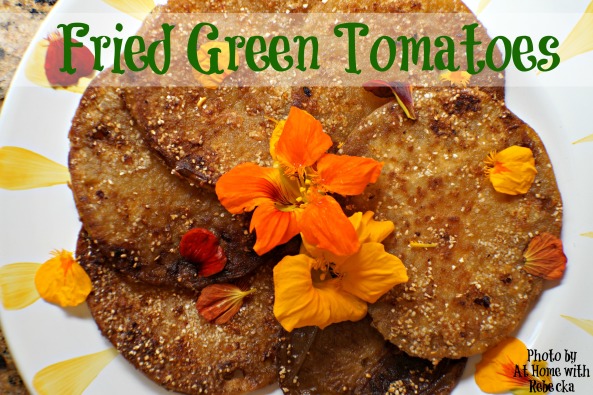 One of my all time Fall favorite recipes; Fried Green Tomatoes!
This year, I used beefy, beautiful, heirloom tomatoes and coated them with a crispy grits batter. The result was super!
My go to fried green tomatoes recipe has always been the same; flour, cornmeal, salt and pepper. Sadly, as I was gathering the ingredients to make a batch, I noticed I was out of cornmeal. I hate it when that happens! I didn't have the energy to go back to the grocery, so I grabbed a box of grits thinking to myself, "Grits is corn...right? It's just not as finely ground as cornmeal and it's white...maybe this could work!"
With some questions still lingering about the flavor profile and texture of the uncooked grits, I went ahead and fried up the biggest tomato in the bunch; the rest is history. The grits didn't get mushy during the cooking process, and they offered a crunchy bite to the coating without detracting from the flavor.
To add some color and a peppery bite, I tossed a few nasturtiums over the fried green tomatoes.
A delightful breakfast on a cool Fall morning!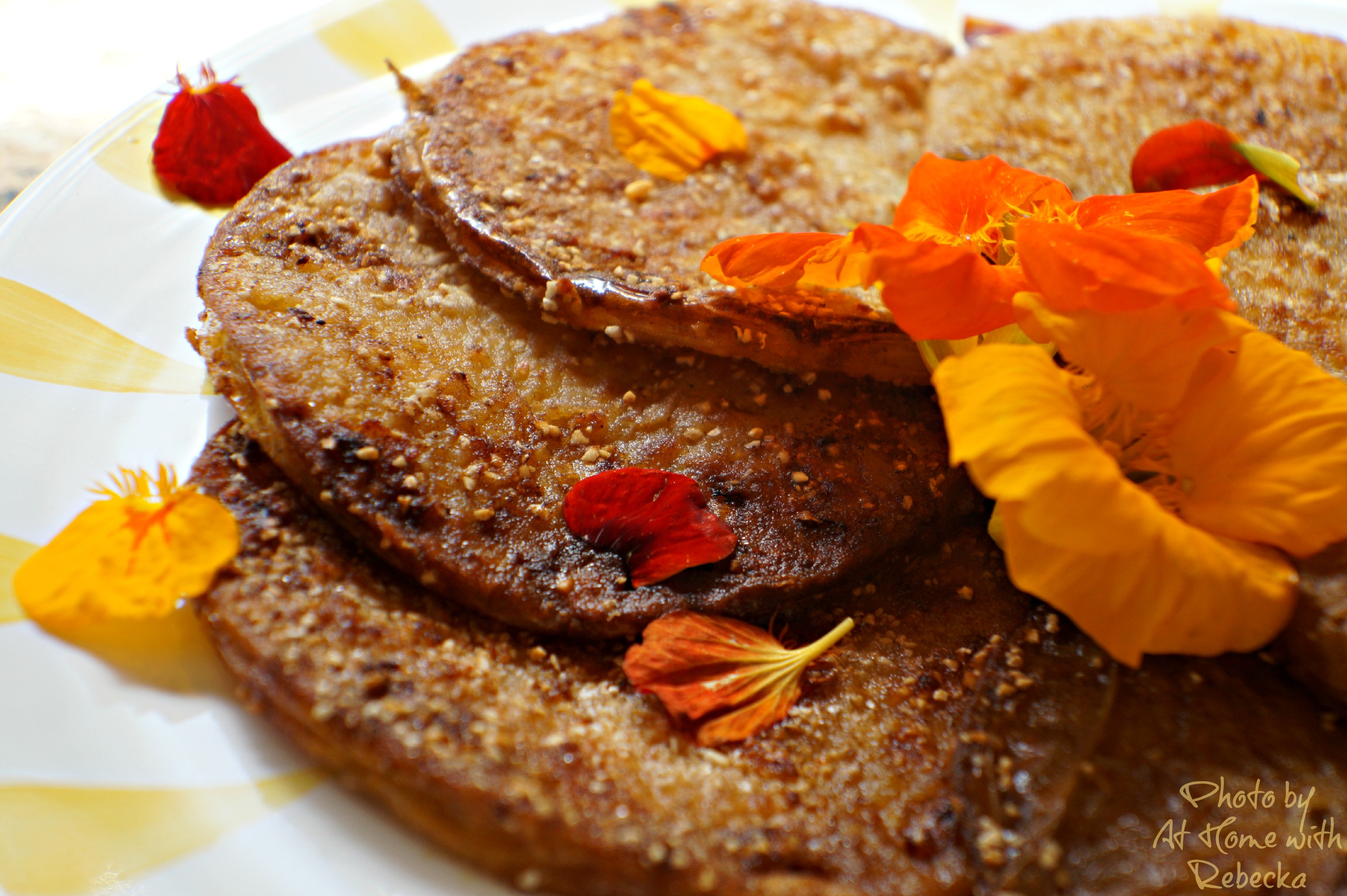 Fired Green Tomatoes with Crispy Grits Batter and Nasturtiums
Ingredients
1

large green heirloom tomato

¼

cup

flour

2

tablespoons

dried quick grits

1

tablespoon

butter

¼

teaspoon

olive oil

salt and pepper to taste
Instructions
Wash and slice tomato into ¼ inch slices

Lightly salt and pepper tomato slices

In a shallow bowl blend flour and grits, add a few sprinkles of salt and pepper

Coat green tomatoes with dry mixture

Add oil to a small saute pan, over medium high heat. Add butter after the oil is hot (about 1-2 minutes)

Place coated tomatoes in the pan trying not to over lap

Saute until both sides are golden brown
Notes
I prefer the flavor and crispy texture of a dry batter however, once in a while I'll make them with egg and milk mixture which offers a deep fried coating as opposed to crispy light coating. For egg wash: Add 1 egg and 1 cup milk to a bowl, salt and pepper, dip tomatoes in wet mixture, then dip in dry flour mix. Saute following the directions above.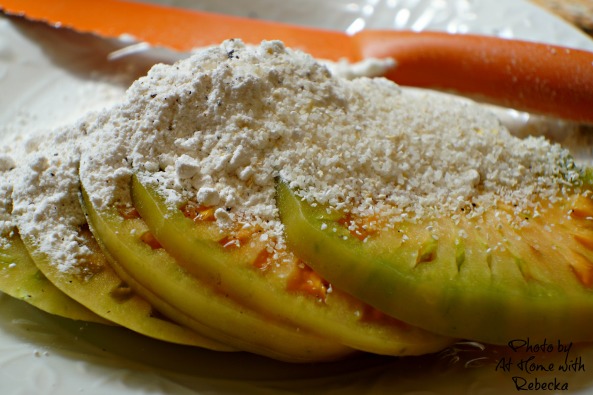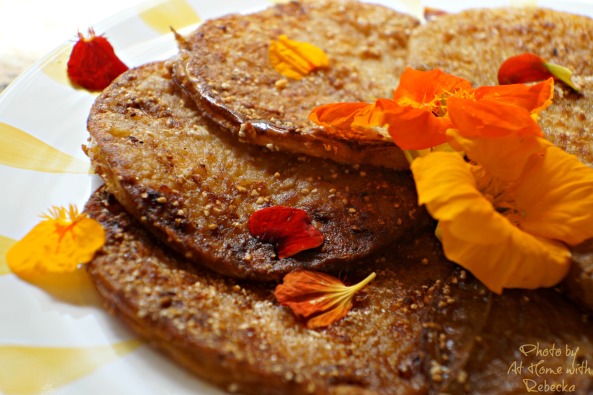 Other southern specialties:
Vegetarian Slumgullion and Cheesy Chive Grits