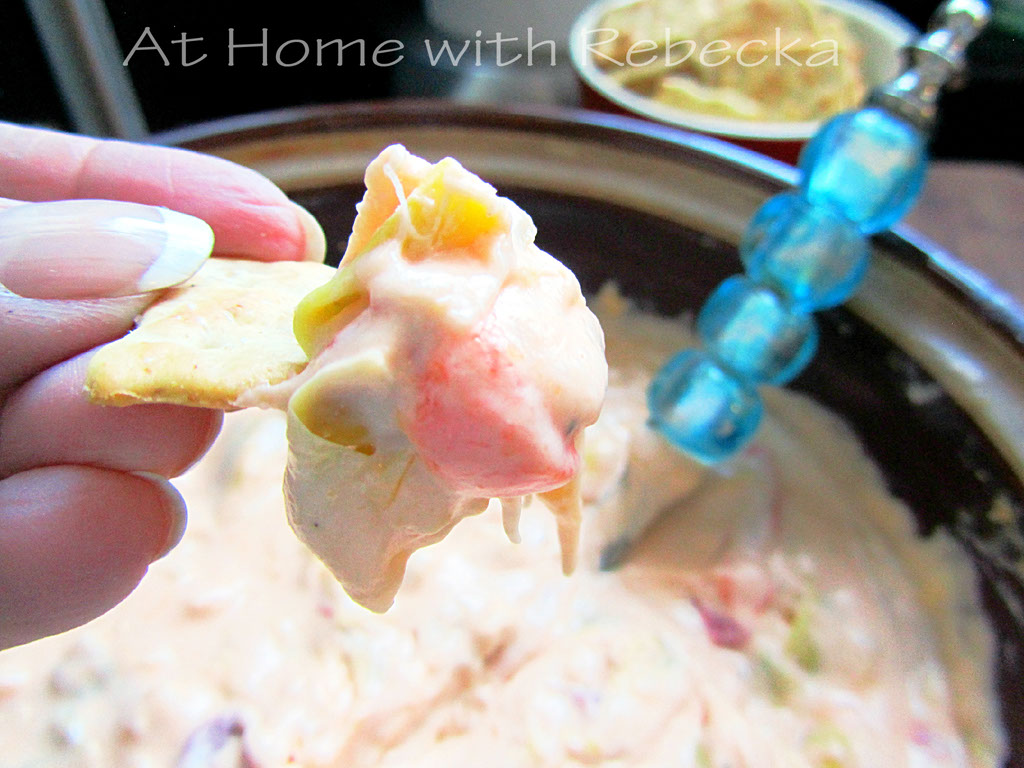 After reading a post by a fellow food blogger John Griffin, Owner of a most delectable food blog, Kitchen Riffs, I was inspired to make a well-remembered family recipe, Pimento Cheese Spread!
John is a food information "bloodhound" which in my opinion, makes him a fabulous food writer. John says, his underlying food principle is simple, "to discover and discuss what makes a recipe tick, what makes it flavorful." His recipes show his attention to detail and love of culinary genius!
I've taken my inspiration from John's Pimento Cheese recipe. I've joined Pimento Cheese Spread with one of my favorite recipes, Hot Artichoke Dip and made a spectacular hot and gooey, cheesy appetizer. Thanks, for the inspiration John!

[mpprecipe-recipe:7]
Pimento cheese is really a blast from my past! My mother used to spread it over rye toast and then bake the toasts under the broiler for a few seconds. She also served it as an afternoon snack, chilled and spread thinly between slices of soft Wonder bread, on dark rye toast points or even snuggled neatly inside a crisp celery stick. I have fond memories of stealing a finger full of the creamy jarred goodness, when my mother wasn't looking! I always got in big trouble for sticking my finger into the jar but it was worth it!
The flavors of Hot Artichoke dip combined with Pimento Cheese Spread make for a rich and delicious hot dip.
Little Known Facts about Pimento Cheese:
Some believe the origins of Pimento Cheese can be traced back to the beginning of the 20th century, when big rounds of cheese became widely available in Southern county stores. However, research complied from Robert F. Moss, details the origin of Pimento Cheese better than any resource I've found. Although, many believe it's origins are founded in the South, it's true origins are founded in the joint efforts of Northern food manufactures and cookbook writers from the "Domestic Science Movement". The movement was established by Mary Johnson Bailey Lincoln, an influential Boston cookbook author and cooking teacher. Pimento Cheese Spread hit the commercial market in about 1910 and is served at the Augusta National, Masters Golf Tournament since it's start. For more detailed information read The Curious History of Pimento Cheese by Author Robert F. Marshall.
SOURCES:
The Curious History of Pimento Cheese by Robert F. Marshall
Wikipedia: Mary Johnson Bailey Lincoln