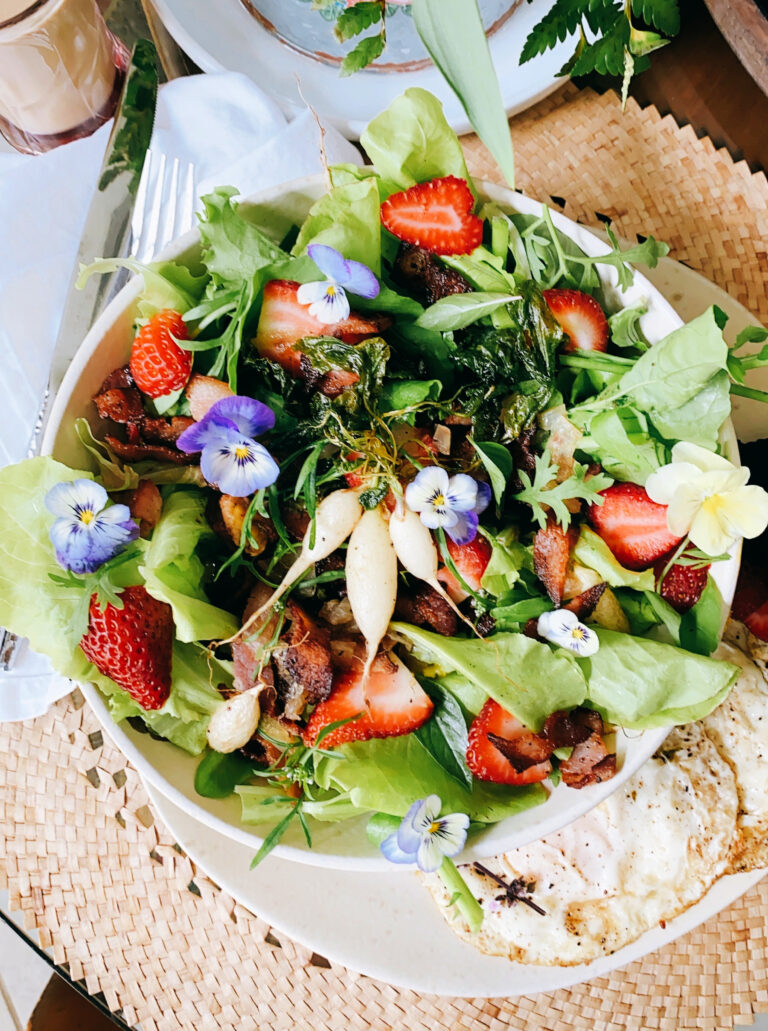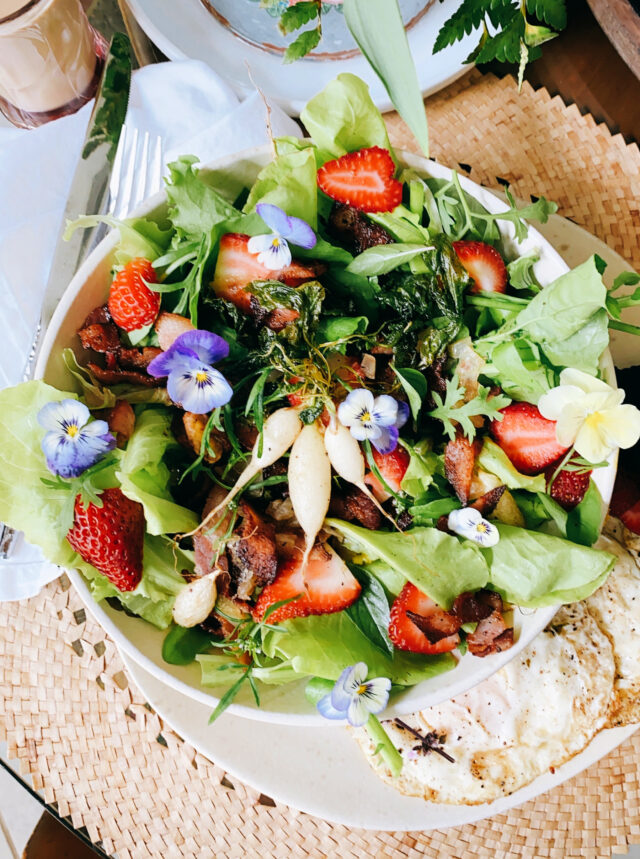 Family Favorite Recipe Series
This is one of my personal favorite family recipes; bringing back memories of picking mom's summer garden greens and enjoying them with her signature hot bacon dressing upon each re-creation of this simple, yet delicious salad.
Hot summer days, a basket full of fresh garden greens, some edible flowers are all it takes to make the little girl in me happy. The aroma of mom's hot bacon dressing cooking on the stove takes me right back to my childhood. Food memories can be a very precious thing in life. I'm so thankful for mine and the family that fostered them.
Simple Flavor
The dressing has only 5 ingredients: bacon, onions, cider vinegar, water, and fresh ground black pepper. The simple nature of the recipe is the key to its explosive flavor. The hot dressing can be served over a bed of spinach or my favorite, freshly harvested masculine, and butter lettuce.
Bacon = Umami
The dressing finds its flavorful roots in the umami of crispy cooked bacon and rendered bacon fat. The rich bacon fat, or what Texans call, Southern Butter, is accentuated with apple cider vinegar, and onions. The recipe is just that simple.
So Many Variations
The variations of this simple salad are endless, to which my favorites include the addition of chilled or grilled shrimp, grilled chicken, hardboiled eggs, or even smoked fresh rainbow trout; making this scrumptious salad a hearty meal any time of day or season.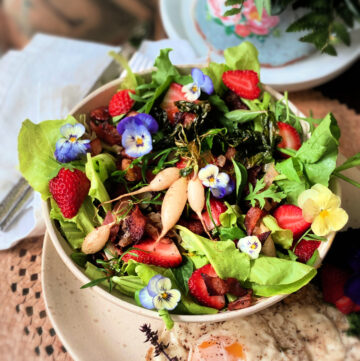 Fresh Garden Greens with Hot Bacon Dressing
This recipe is the perfect brunch meal, keto-friendly and delicious served with bacon fried eggs, and white radishes
Ingredients
3

strips thick-cut pepper bacon

chopped and cooked crisp

1

tablespoon

chopped onion

¼

cup

apple cider vinegar

2

grams

2 packets Splenda

½

cup

water

3-4

cups

fresh mesclun or butter lettuce

2

large farm fresh eggs

6-10

white radishes

5

strawberries

sliced

Salt and pepper to tasteEdible pansies

marigolds, fresh herbs
Instructions
Cook bacon in sauté pan over medium heat until crisp. Remove bacon to a paper-lined plate and set aside

Fry eggs in hot bacon fat. Remove to a paper-lined plate and set aside 

Cook chopped onion in bacon fat until translucent. Stirring frequently.

Add radishes to pan and cook until just tender, about 3 minutes

Add Splenda, vinegar, water and stir. Cook for 3-4 minutes. Season with salt and pepper to taste.

Add half the bacon back to the pan and cook 1 more minute

Wash garden greens in icy cold water and place them inside a salad spinner to remove excess water. Add washed greens to a large bowl. Dress the salad with herbs, edible flowers, fried eggs, radishes and, remaining cooked bacon. Ladle hot bacon dressing over the salad and ENJOY! 
Notes
Other variations of this salad include:
Wilted Mesculin Salad Paired with Brulee blue cheese bacon strips
Wilted Butter Lettuce with Sauteed Prawns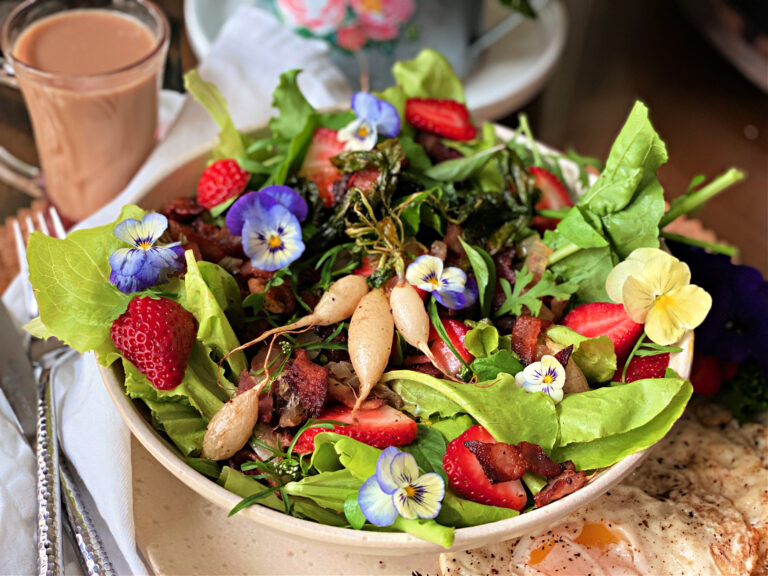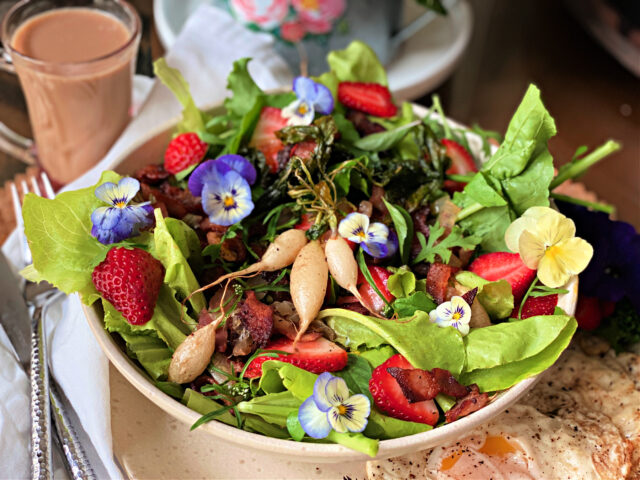 Stay Tuned...
Stay tuned for my Wilted lettuce salad with Brulee blue cheese bacon. YUM