Homemade grape jelly is better than anything you can buy in a grocery store! This homemade grape jelly recipe is easy to make, and will be the star of your canning pantry!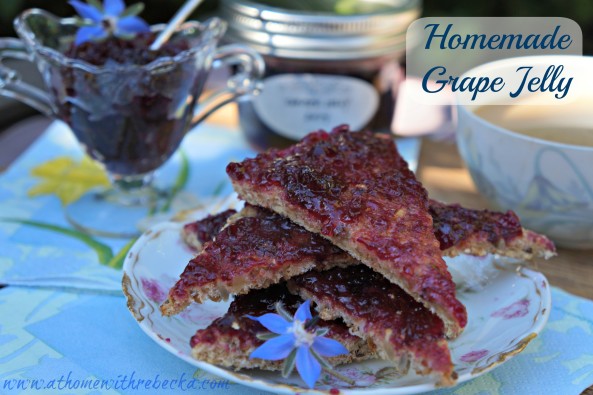 Despite that California grows grapes by the ton, we still pay a hefty price for the little buggers. My local grocery has them on sale this week for $2.99 per pound. I generally buy 1-2 pounds which roughly costs about $6.00, and that's the sale price! Six dollars worth of grapes may not seem like too much to spend however, what do you do when you get home, taste a few to find they are just too sour to eat? Mildly frustrating for me, to say the least.
To reduce the problem of purchasing sour grapes, I used to taste test a grape before bagging however, I stopped taste testing after hearing that several people have been arrested, and charged with fourth degree theft for doing so. I understand why companies have taken up the policy, but still feel ripped off when I get home with a nasty batch of sour grapes. Some grocers allow sampling, so I'm always sure to ask one of the staff for a taste before buying. Most times, they are happy to oblige. Of course, you can also use this handy guide to tell you if grapes are ripe and edible.
The question is, what to do with the sour grapes your family won't eat? One option: return them to the store for money back guarantee. Sadly, I usually shove the bag into the crisper drawer and forget they're in there until they become shriveled up raisins or worse, molded raisins. They eventually get tossed into the recycle bin and I walk away filled with buyer's remorse. I hate waste!
Of course, the best thing to do with fresh grapes is to make homemade grape jelly, duh!
I've canned jams and jellies my entire life, why didn't I think of this earlier? All I had to do was toss the grapes into a stock pot add water and cook for about 30 minutes, strain through a fine sieve and then add some sugar and pectin. That's it!
Sometimes, I can't help but wonder where my brain is!
Homemade grape jelly is delicious, has no preservatives and you can adjust the amount of sugar to your liking.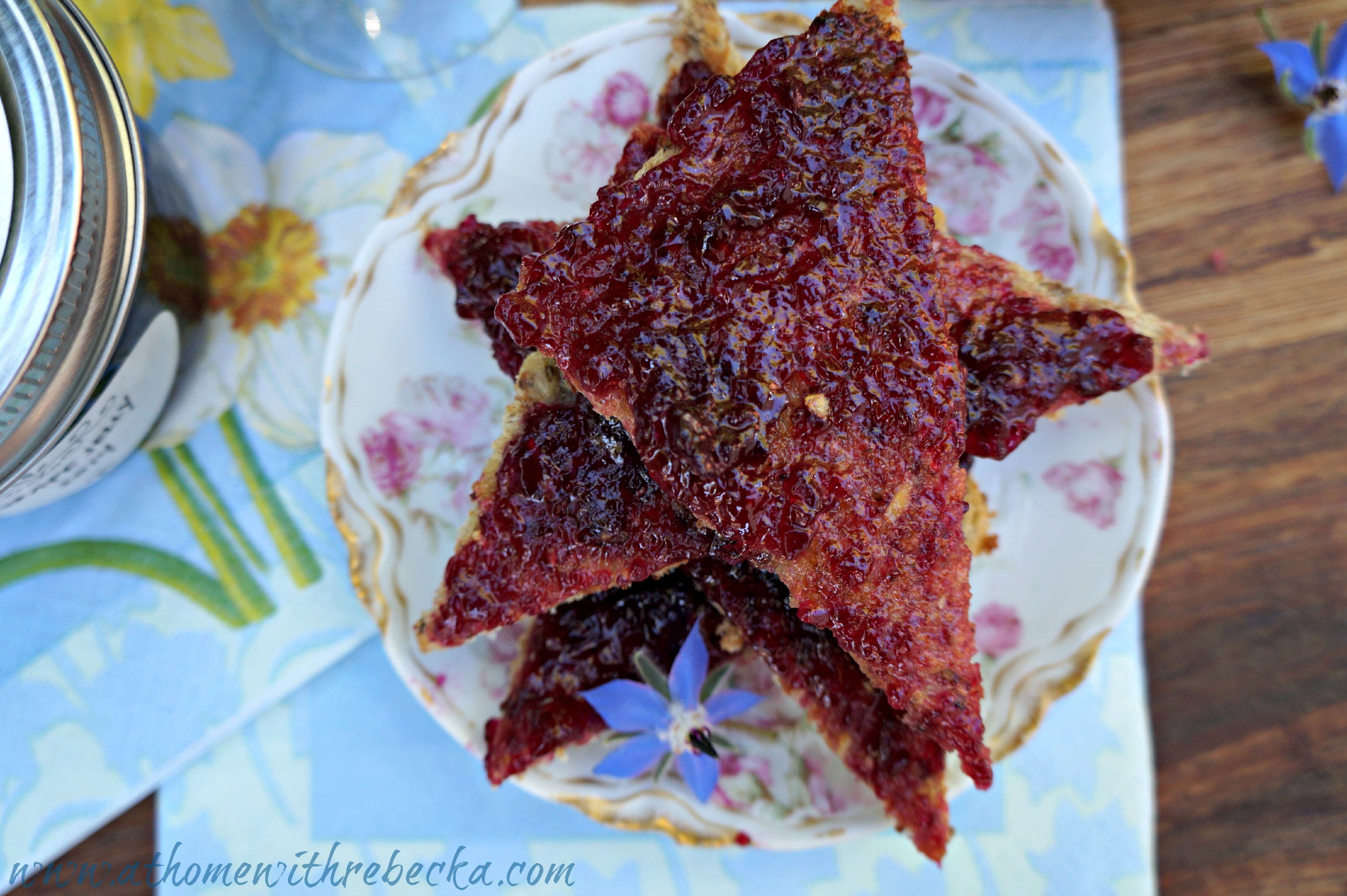 Homemade Grape Jelly
Using store bought grapes to make fresh grape jelly is easy and delicious.
Ingredients
2

pounds

grapes

enough water to cover grapes

about 4 cups

2

cups

sugar

juice of 1 lemon

1

package liquid pectin
Instructions
Wash and remove grapes from the stem

Place grapes in a medium stock pot, pour enough cold water to cover the grapes

Bring to a boil over medium high heat, reduce heat after the boil is reached and let simmer for 30 minutes

Using a potato masher or wooden spoon, smash and pop the grapes, strain through a fine sieve. (another method would be to use an immersion blender to achieve the consistency of jam).

Measure liquid, add enough water to equal 6 cups, return liquid to stock pot

Bring back to a boil, reduce heat to medium

Add 2 cups sugar, and lemon juice. Taste for sweetness, add more sugar if necessary

Stir until sugar is liquified

Bring back to a boil (this won't take long so keep an eye on the pot)

Add liquid pectin and boil for 1 minute, remove from heat. For thicker jelly, boil additional 2 minutes.

Place hot liquid in sterilized jars and process in a hot water bath for 5 minutes.

Grape jelly can also be kept in the refrigerator, in an airtight container for up to 3 months