Spicy Porcini Broth
¼ cup Hoisin Sauce
¼ cup honey
¼ cup premium soy sauce
2 tablespoons Maple Sugar
1 tablespoons rice wine
1 teaspoon Nira Chive
(can be found in any Asian Market in the produce section)
2 pinch Smoked Sea Salt
reconstituted Aji Panca Chile, chopped fine
reconstituted Dried Wild Porcini, chopped fine
reconstituted Dulse Seaweed
2 tablespoons vegetable oil
1 tablespoons white sesame seeds
Thinly shave pork add next 11 ingredients and 1 tablespoon vegetable oil, mix to incorporate
Finely chop reconstituted wild porcini mushrooms and aji panca chile, add to pork mixture. The reconstituted Dulse Seaweed, will be very soft and resemble a paste, add to pork and stir to combine
Add remaining tablespoon of vegetable oil to a large saute pan or Wok, toast sesame seeds until lightly brown, about 1-2 minutes, add pork and cook on medium high heat until all liquid is absorbed, remove meat from pan and cool on a cutting board.
Finely chop meat, refrigerate until ready to use
Glutinous Rice Balls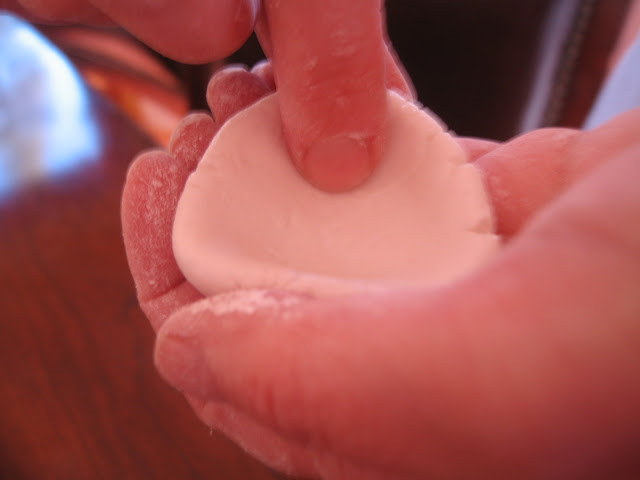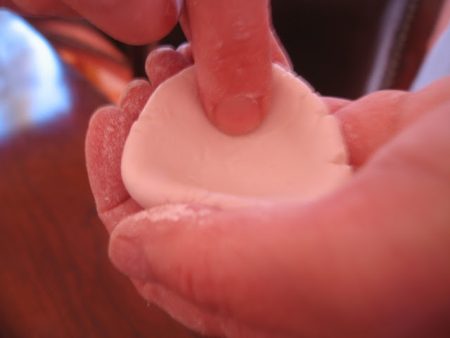 Ingredients
6 cups boiling water
1-½ cup glutinous rice flour
¼ cup boiling water
Heat 6 cups of water in a large stock pot on medium high heat, in a medium boil mix together 1 cup of rice flour with ¼ cup hot water, mix with a spoon until dough pulls away from the sides of the bowl, add more flour if the dough is too sticky, separate dough into two pieces, cover one piece with a damp towel, pinch off enough dough to roll into 1 inch size balls, rest the ball in palm of hand and pinch into a bowl, leaving the bottom of the ball thicker than the sides, repeat with remaining dough.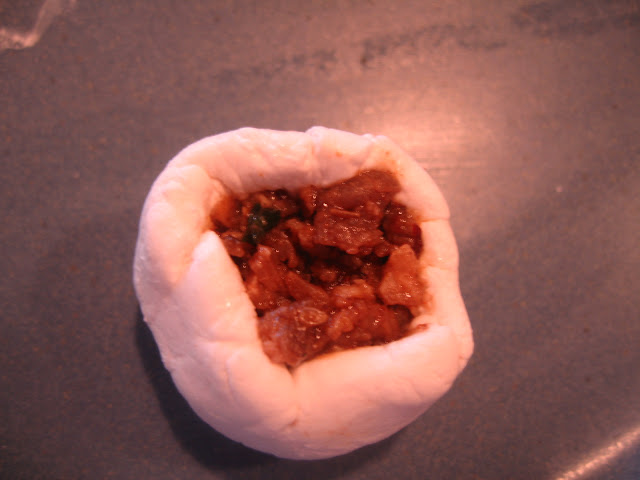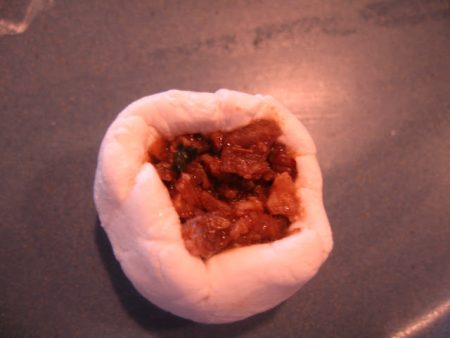 Fill bowl with pork mixture and work dough to cover the pork and roll into smooth balls, recipe will make about 10-12 balls. Cook rice balls in boiling water for 8-12 minutes, or until they begin to float, strain off excess water
Prepare soup bowls with garnish of chopped nira chive, red bell pepper and a few brown beech mushrooms.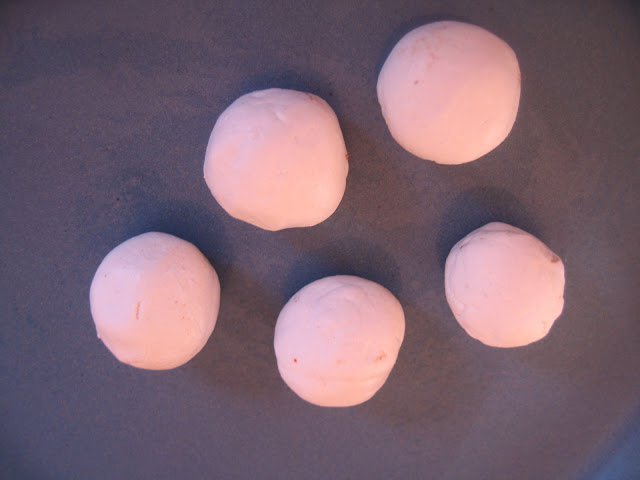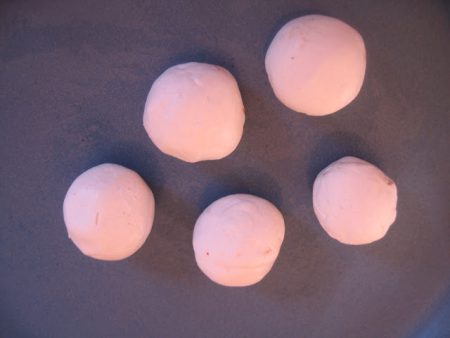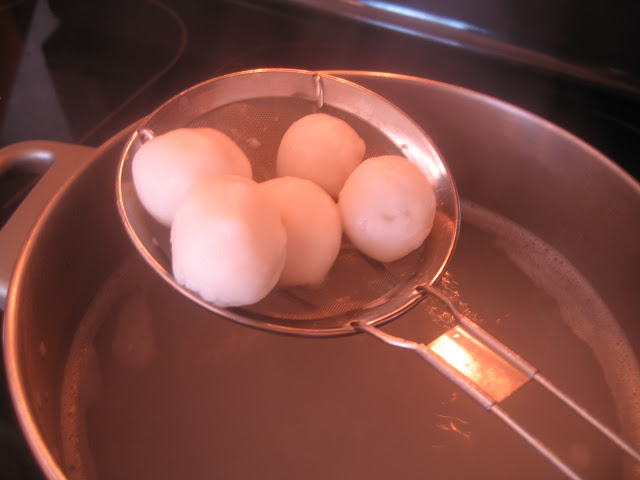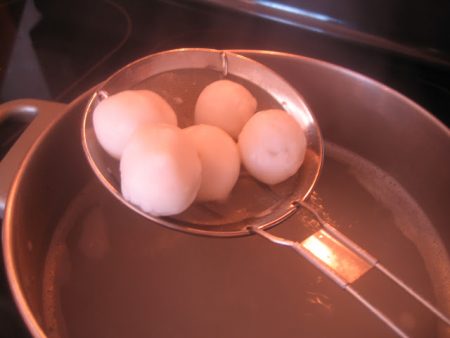 Start a new tradition this Holiday Season and serve Tang Yuan to your family and friends and enjoy reunion with a shared meal and a pipping hot cup of tea.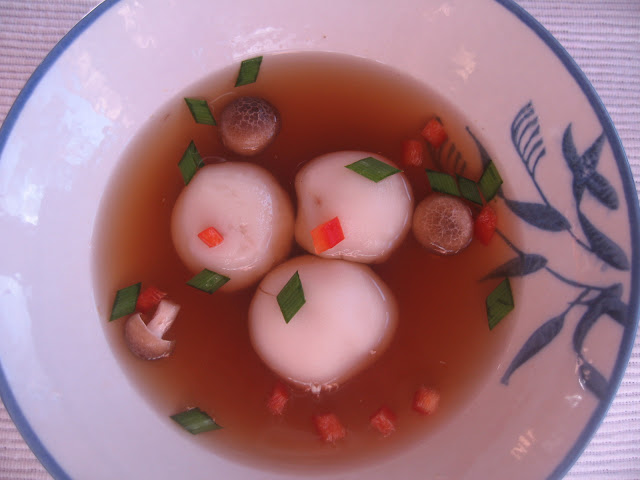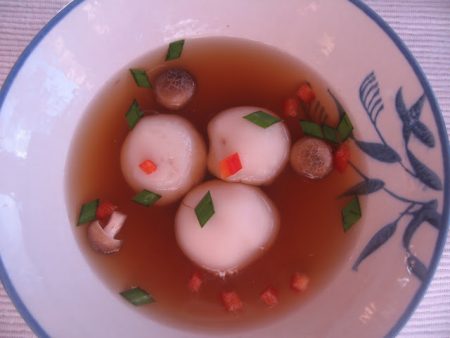 Thank you Foodie Blogroll and Marx Foods