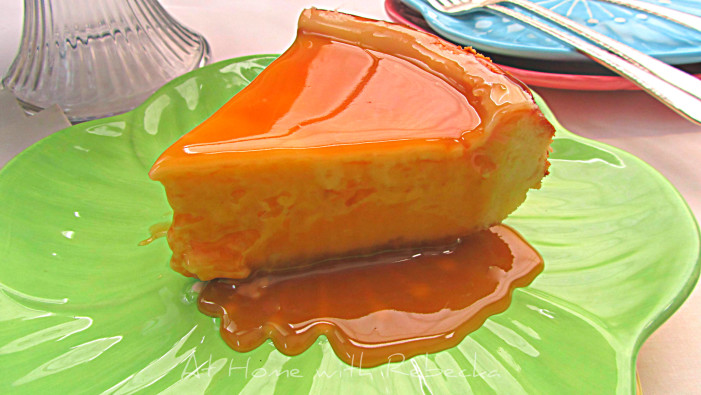 The Right Fit
Eating cheesecake is like buying shoes, you have to try on a lot to find just the right fit. I try to make a new cheesecake recipe at least once a month in order to find the perfect, dreamy cake. I've found a lot that I really like but only a few that I absolutely love.
Ms Paula Deen, is my 'go to girl' when it comes baking. More often than not, she offers up recipes that make me swoon. Unfortunately, this recipe left wanting for the rich, dense, and creamy texture of Traditional New York Cheesecake. The recipe is lighter than the traditional New York Style, but still offered up a delightful texture and flavor, well worth preparing. I just want more!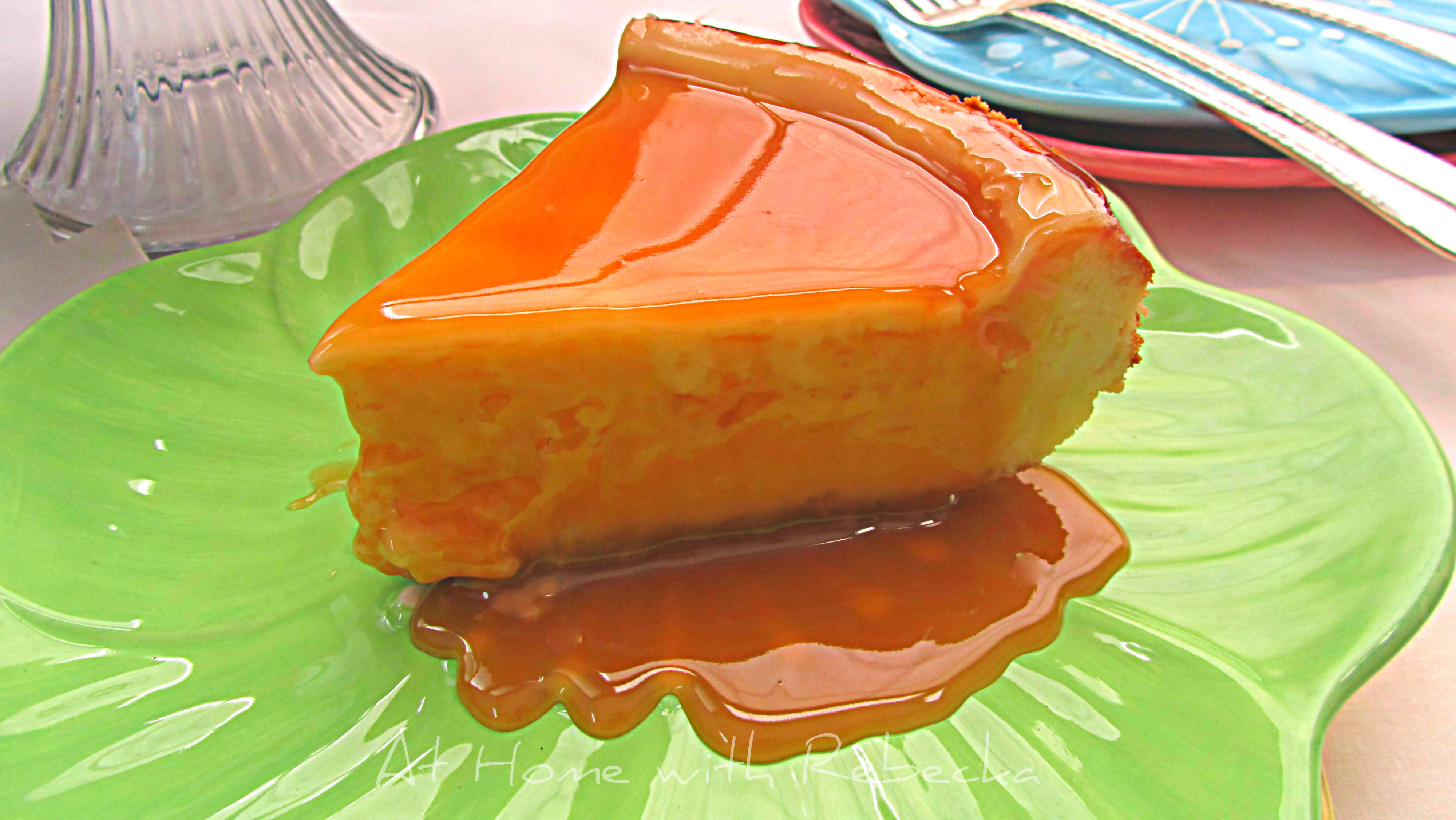 New York Cheesecake with Caramel Sauce
Ingredients
Crust

1 ½

cups

graham cracker crumbs

4

tablespoons

melted butter

¼

cup

½ stick butter

Filling

3

8 ounce packages cream cheese, room temperature

1

cup

granulated sugar

5

eggs

1

tablespoon

vanilla extract

Sour Cream Topping

1 ½

cups

sour cream

4

tablespoons

granulated sugar

1

teaspoon

vanilla extract
Instructions
Preheat oven to 350 degrees F.

For crust, stir together the graham cracker crumbs, sugar, and butter. Pat mixture into the bottom and sides of a 9-inch spring form pan.

Make the filling: In a large bowl, beat together the cream cheese and granulated sugar. Beat in the eggs, 1 at a time, and then beat in vanilla. Pour the filling into crust and bake for 1 hour. Remove cake from the oven and cool for 10 minutes.

Meanwhile, make the topping: In a bowl, mix sour cream, sugar, and vanilla until well blended. Spread mixture over warm cake and return to the oven for additional 4 minutes. (cool the total 10 minutes or topping will not be even). Let the cake cool to room temperature in the pan, then cover with plastic wrap and refrigerate for at least 4 hours. At serving time, run a table knife around the edges of the pan to loosen the cake from the pan. Removes sides of the pan and place cake on a platter, leaving it on the bottom of the pan. Pour prepared caramel over the cake, store in the refrigerator until ready to serve.
Notes
Paula's recipe did not make enough topping for my cake. It was too thin, and covered the cake in an uneven and splotchy manner. Be sure to double the topping step, and you should be good to go or use bottled caramel. I used, ½ bottle Hershey Caramel topping (may be made from scratch, about 2 cups)
Be sure to let the cake cool completely before removing the sides of the pan, I'm never patient enough to wait...I cracked my cake but was able to save the look by adding the caramel sauce!
Just Wait
I'm always too impatient to wait out the suggested cooling time thus, my cake almost split into two pieces when I loosened the spring form pan! When will I ever learn? Happily, I was able to salvage the aesthetics of my cake by pouring half a jar of prepared caramel sauce over the top.
I also had issues with the topping. Plan to make a double recipe for that step, to ensure enough topping for your cake. The cake was delicious, but I still prefer a creamier textured cheesecake.