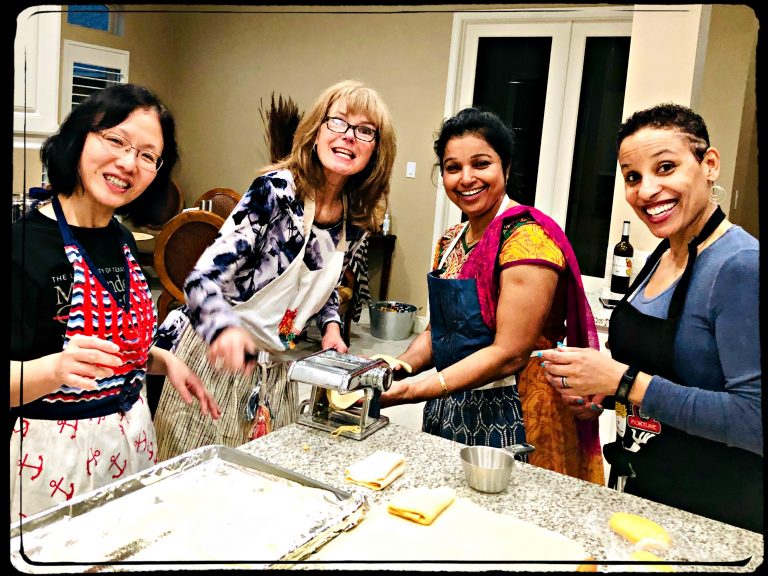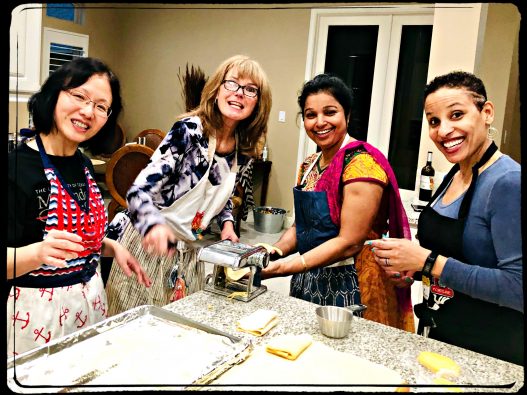 Girls Night Out Pasta Making Party
It was such a joy to invite my neighbor ladies over for a Girls Night Out Pasta Making Party. We had a wonderful night that consisted of drinking wine, eating yummy charcuteries and imported cheeses, all while we made Samin Nosrat's Pasta all'Uovo.
Samin is an American chef and food writer and a regular food columnist for The New York Times Magazine and has a Netflix docu-series based on her cookbook Salt, Fat, Acid, Heat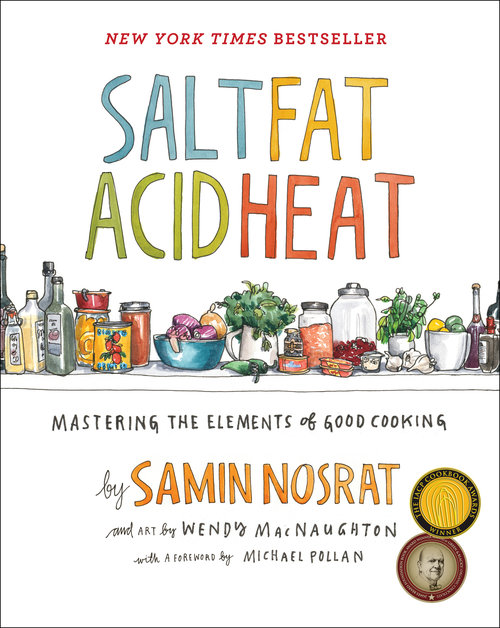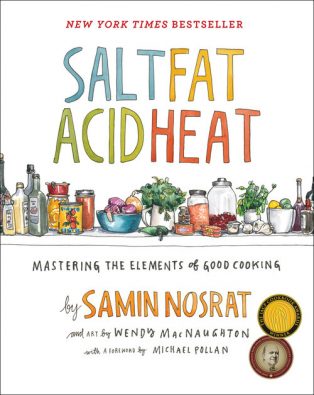 Easy to make, delightful to eat
The beauty of this recipe is the ease with which it's prepared to achieve the end result; perfectly tender egg pasta. I made my famous Alfredo sauce and my favorite Amatriciana sauce to accompany the pasta.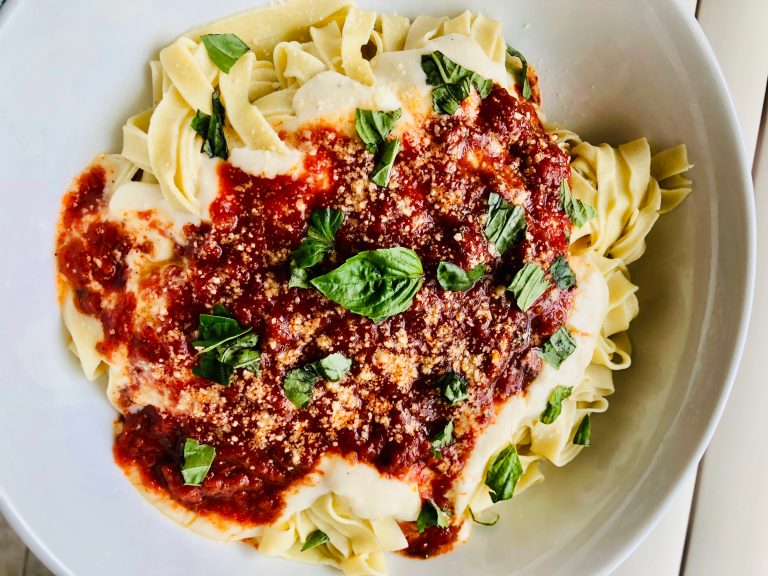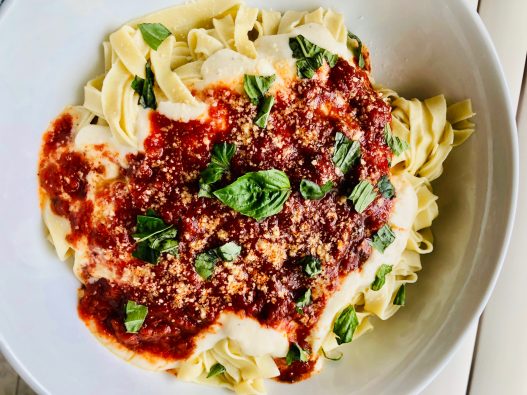 I'm not a traditionalist when it comes to saucing my pasta in this manner; in any other instance, I would boil my pasta to the perfect al dente, then finish it off in the pan with just one type of sauce. However, for this party, I pulled out all the stops and served the pasta Christmas Style. Christmas style is the best of both worlds when it comes to sauce, one side is dressed in Alfredo sauce and the other is dressed in luscious Amatriciana red sauce.
The ladies loved it!
Big Surprise
I was surprised to learn that none of the ladies had ever made homemade pasta before. You should've heard them scream as they rolled out their first batch of fettuccini noodles: "WOOHOO! We just made pasta!"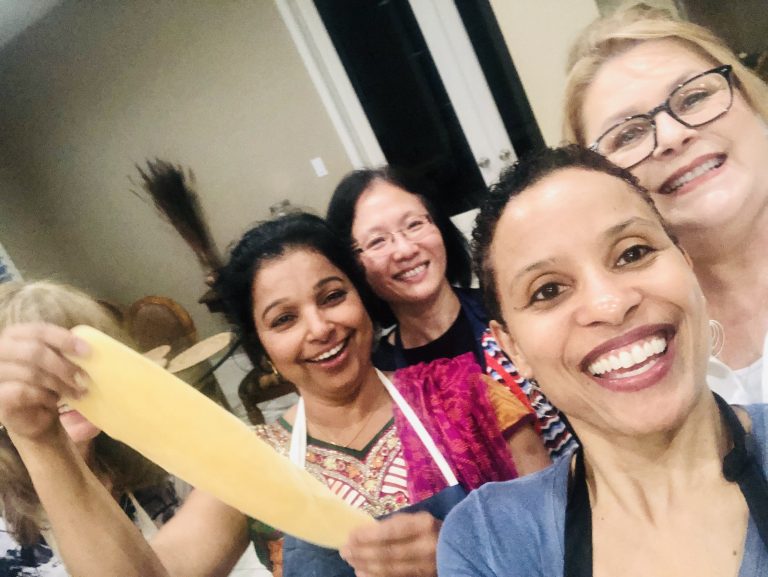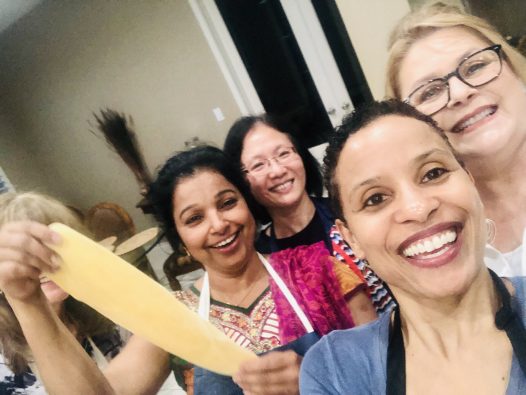 Dessert
I made Elderberry Flower Panna Cotta for dessert using Norm's Farm Elderberry extract which is packed with nutrients and a delicious elderberry essence. The Panna Cotta was smooth and creamy and the perfect dessert to follow this heavy meal. I will share the recipe in a new post next week.