Spicy-sweet pickled peppers are easy to make, and are perfect in sandwiches or just for snacking.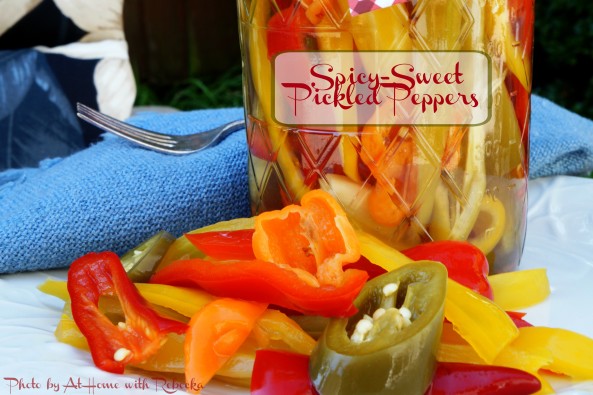 Canning spicy pickled peppers is a sure sign that it's pepper season. One of my family's favorite condiments, I plate them with hamburgers and hotdogs as an alternative to dill or sweet pickles. I like a little more kick when it comes to eating pickles, so I add at least one Habanero pepper to each jar.
Pickled peppers make a delicious spicy-sweet snack when served with cheese and crackers but they are best served on my Philly cheese steak sandwiches! Just wait until I post the recipe, you're going to love it!
I like the freedom that canning brings to recipes. I'm able to adjust the sugar level and add spices I enjoy. Nasty preservatives are never an issue; vinegar is the only preservative in the recipe.
Easy to make, very little mess, and there's no need to process the pickles unless you're putting them up for more than a month. They stay crisp and fresh for up to three months when refrigerated.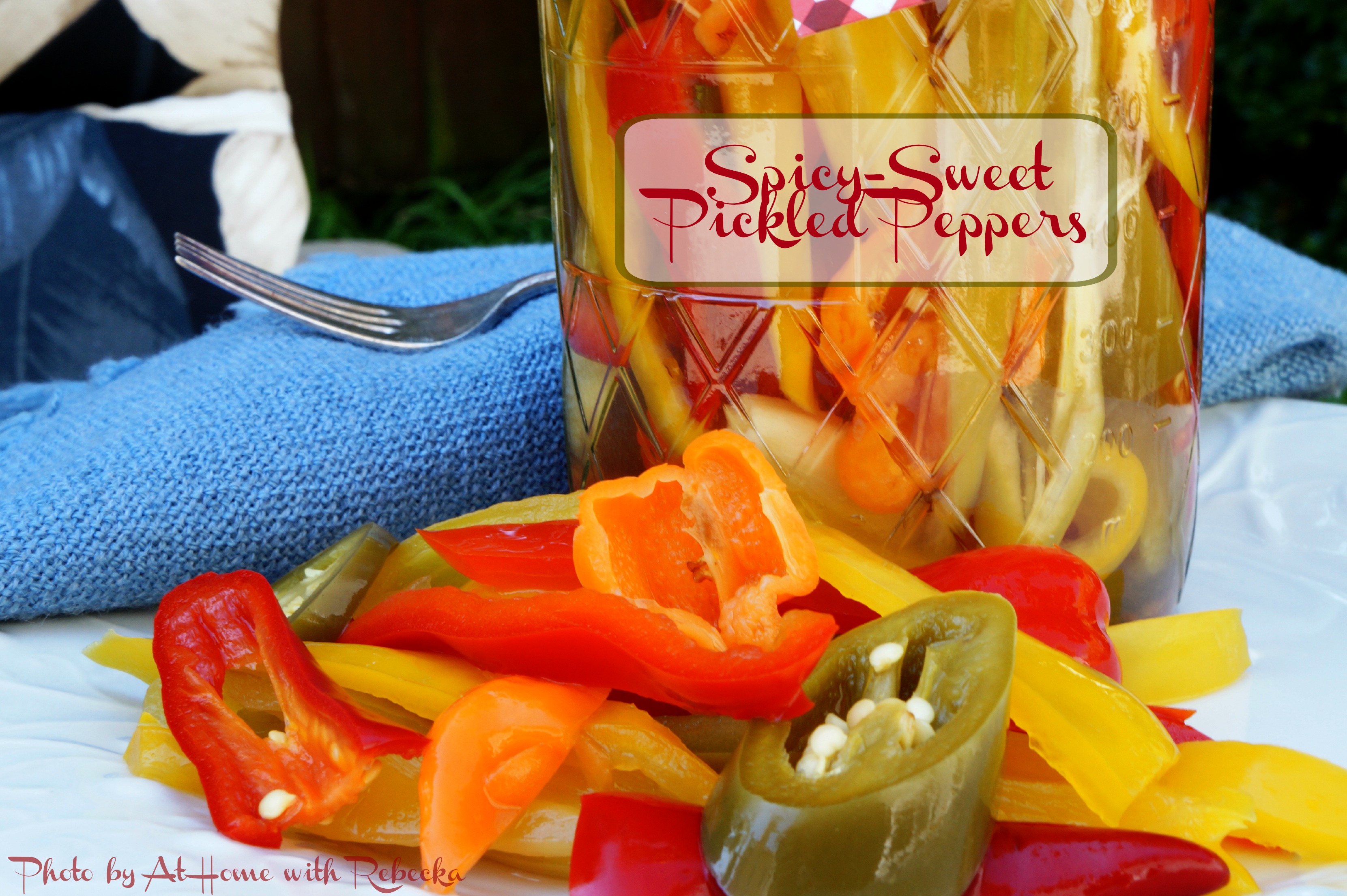 Spicy-Sweet Pickled Peppers
Ingredients
Yields 2 quarts

1

pound

assorted chiles

poblano, hatch green, red and green bell peppers, jalapenos, habanero, etc. about two or three of each variety

½

cup

sugar

1 ½

cups

water

¾

cup

distilled vinegar

3

large garlic cloves

big pinch of sea salt

1

tablespoon

whole coriander seeds

1

tablespoon

whole black peppercorns

6

bay leaves
Instructions
Wash and sterilize canning jars to the manufacturer specification, keep them on the stove in hot water until ready to use

In a heavy bottom stock pot combine sugar, vinegar and water

Bring to a boil, stirring until sugar is dissolved

Add salt, coriander, bay leaves and peppercorns, and bring back to a boil, reduce heat to medium and cook pickling liquid for 10 minutes

Wash and towel dry the peppers

Slice peppers lengthwise to resemble strips, remove white membrane and seeds (seed removal is optional, if you like a hotter mix, leave them in)

If peppers are too long, cut tops leaving ¼ inch headspace

Peel and slice garlic lengthwise

Place pepper strips in hot jars lengthwise, alternating varieties so that each jar contains some of each pepper

Add garlic strips evenly (2 or 3 per jar)

Ladle hot pickling liquid over pepper mixture leaving ¼ inch head space

Cover with lids and rims

Process in a hot water bath for 5 minutes or refrigerate jars up to 3 months
Notes
For detailed jar prep and sterilization click the link: http://wp.me/p2MUuI-sr
Disclaimer: https://athomewithrebecka.com/home/home-canning-information-and-disclaimer/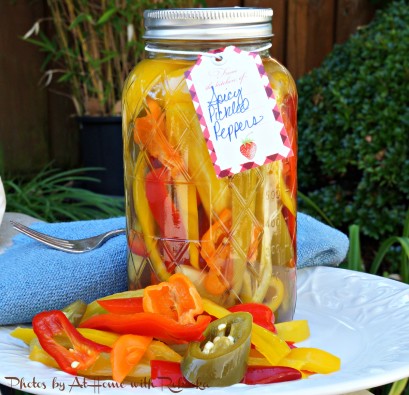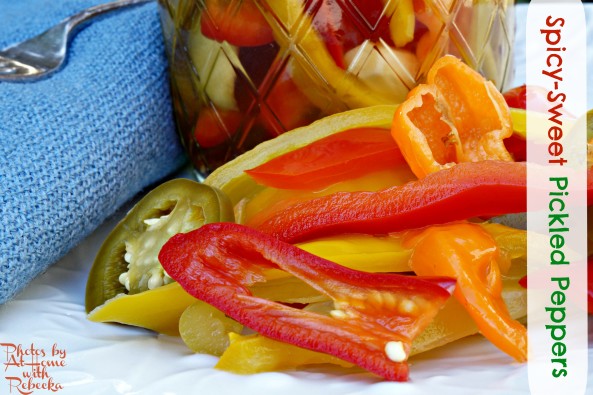 More delicious canning recipes to try:
Meyer Lemon Habanero Pepper Jelly