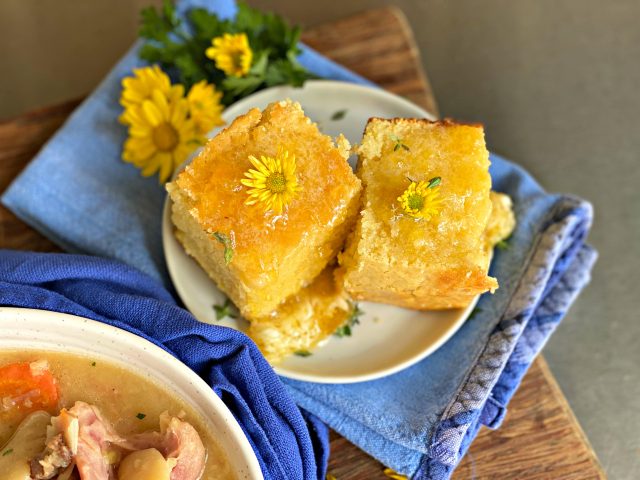 Better Than Cornbread
I've never excelled at making cornbread until I found this recipe. Adapted from one of my favorite recipe sites, Allrecipes, this no-fail, no-brainer Sweet Cornbread Cake recipe is just too good not to share.
Hockey Pucks or Cornbread?
My history of making this quintessential Southern comfort food is tainted with dense hockey puck versions that never seem to have the right texture or flavor.
In my opinion, Sweet Cornbread Cake is better than traditional cornbread as it possesses all the corny flavor of regular cornbread except that it's fluffy like cake and delicious!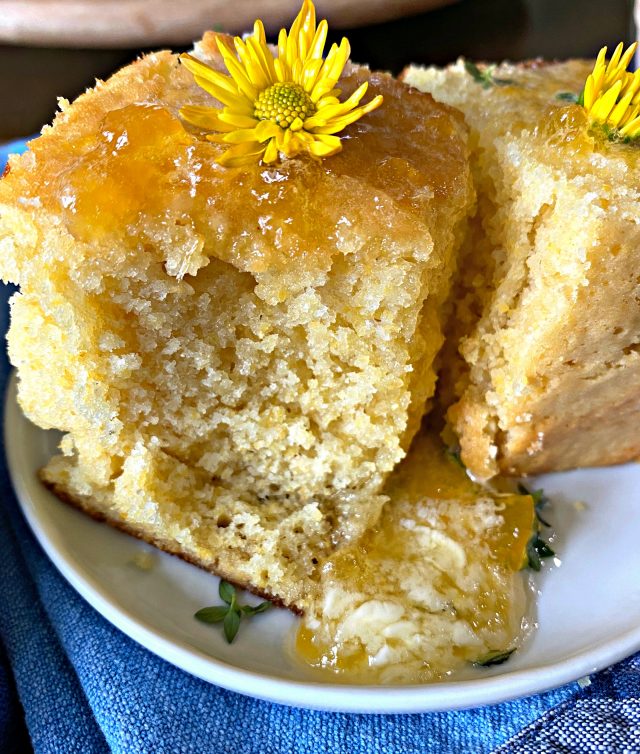 Comfort Foods
Sweet Cornbread Cake is best served with comfort foods such as a big bowl of my award-winning Bold and Beefy Texas Chili, or Lima Bean and Ham Stew, or just by itself with a big dollop of whipped peach butter; you'll welcome the comforting flavor and texture of this cornbread cake.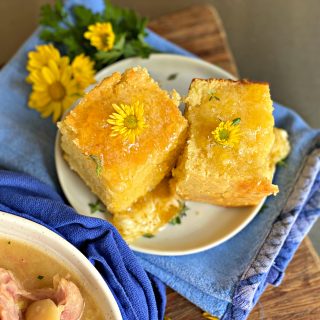 Sweet Cornbread Cake
Ingredients
1

cup

cornmeal

1

cup

Cake flour

if not available, use all-purpose

2

cups

all-purpose flour

1 ⅓

cups

white sugar

2

tablespoon

baking powder

2

tablespoons

powdered buttermilk

optional

1

teaspoon

salt

⅔

cup

vegetable oil

⅓

cup

melted butter

2

tablespoons

honey

4

eggs

beaten

2 ½

cups

whole milk
Instructions
Preheat oven 350 degrees F. and grease a 9×13 inch baking dish with non-stick spray

In a large bowl combine cornmeal, flours, sugar, baking powder, powdered buttermilk, and salt.

Add the wet ingredients and stir till just combined

Pour the batter into the prepared baking dish and bake in preheated oven for 45 minutes or until the cake browns and begins to show cracks
Cool slightly before slicingTo make the peach butter:
Whip 1 stick room temperature butter until soft and light in color. Add ¼ cup whipped honey, and 2 heaping teaspoons of peach jam. Whip 30 seconds until well combined. Refrigerate until ready to use.
How Do You Like Your Cornbread?
Do you like cornbread more like cake or are you a traditionalist with a great recipe? I'd love to hear what you think and try your recipes, but only if you're willing to share!