My New Bacon Sponsor: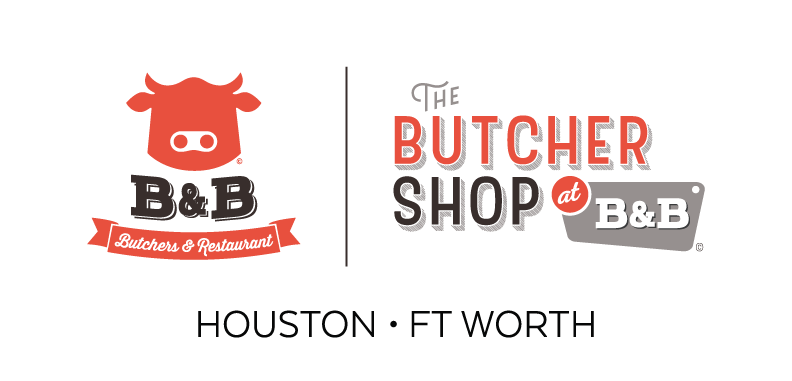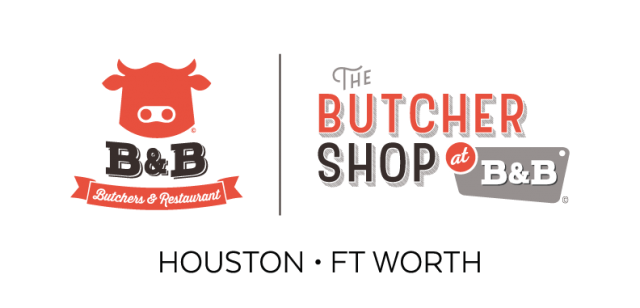 I'm happy to announce that my new bacon sponsor for World Food Championships 2019 is B & B Butchers & Restaurant!
(Located at 1814 Washington Street, Houston, Texas).
I'm so honored and proud to accept B&B Butchers sponsorship for my third year competing in the Bacon Category at WFC 2019. I will be using B&B Butcher's delicious in-house smoked bacon making two stunning signature bacon recipes this year, and will also be making a Very Bacon Bloody Mary appetizer for my required Bacon Structure Build. I'm bringing my A-Game, ready to win again and regain my title as Bacon World Champion this October.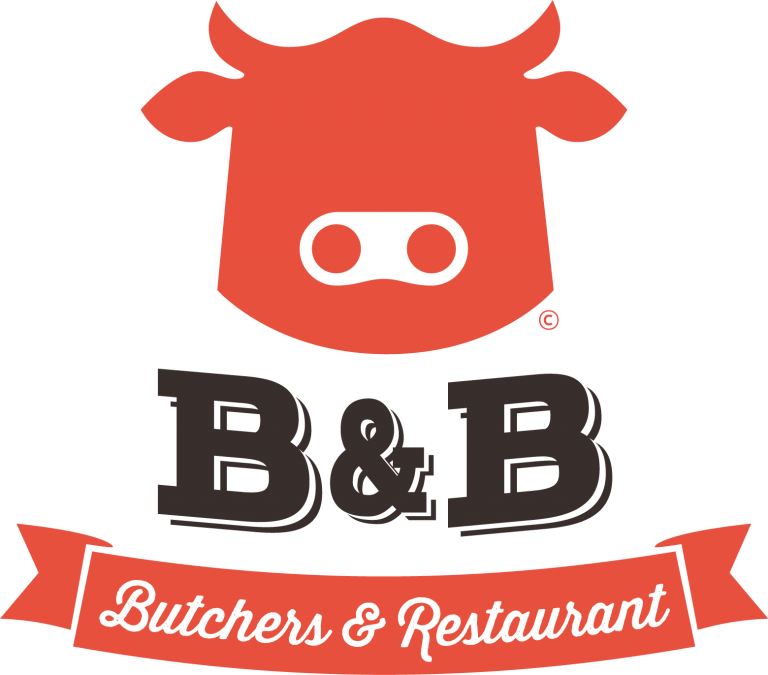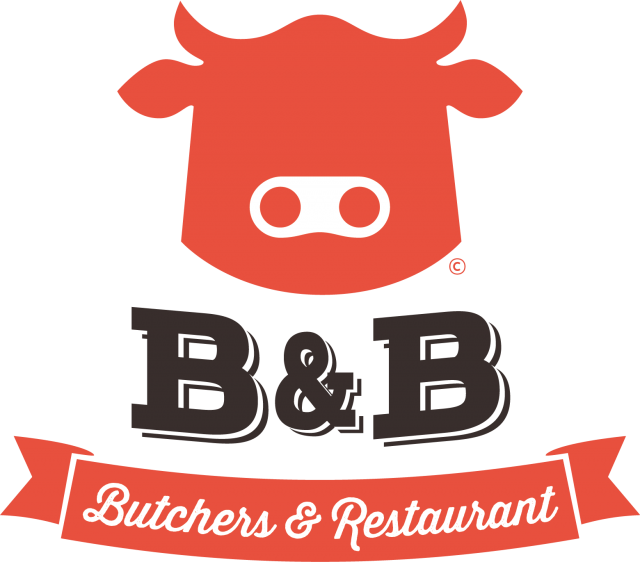 To all the folks at B&B Butchers & Restaurant, thank you for taking the chance on me.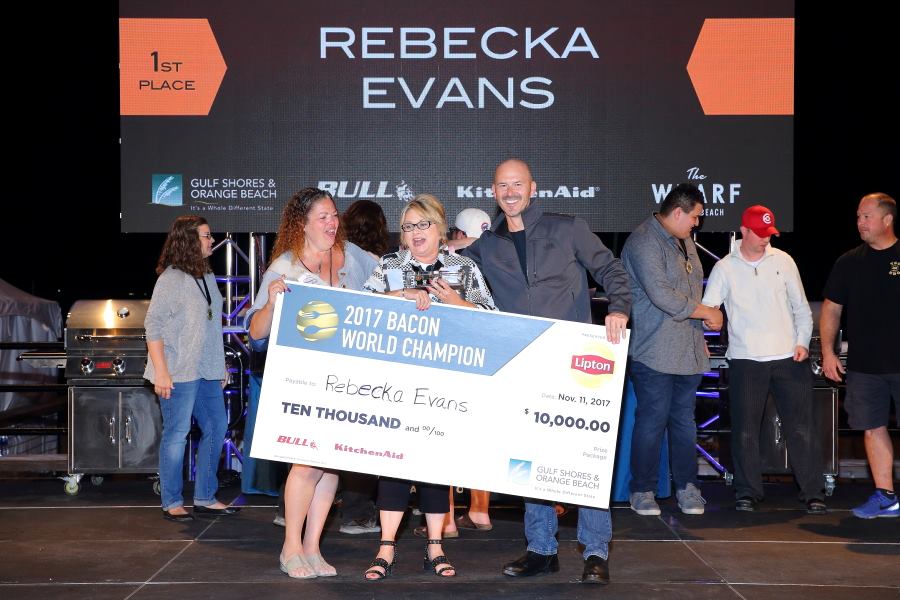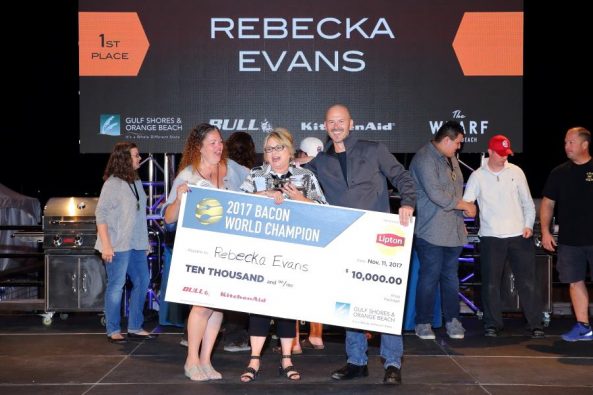 Listed below is an excerpt shared by Benjamin Berg, proprietor of B&B Butchers & Restaurant, discussing their background and mission to provide a quality product to all of their customers:
"My goal was to bring to Houston a first-class neighborhood butcher shop with an intense focus on customer service," said Benjamin Berg, proprietor of B&B Butchers & Restaurant, named after a lineage of butchers beginning with his great-grandfather. "Our staff knows everything about the various cuts and can educate customers right across the counter."

Berg Hospitality Group
B&B Butcher's Houston location is winner of Open Table-Diner's Choice Award 2018. B&B Butcher's also operate a location in Forth Worth, Texas.
For the past few months, I've been working closely with Emily Hanley, Director of PR & Marketing, and Ken Laszlo, Butcher/Operations Director, to build a happy bacon relationship in order to procure the best bacon cuts for this year's World Food Championships. Laszlo and Hanley are both knowledgeable in their respective fields, and incredibly gracious in the process of my first exclusive sponsorship with their company. By utilizing their incredible products, I'll be creating nothing but the finest bacon recipes at WFC.
Developing new bacon friends and sponsors is the best! I hope to make them proud and literally, bring home the bacon this year!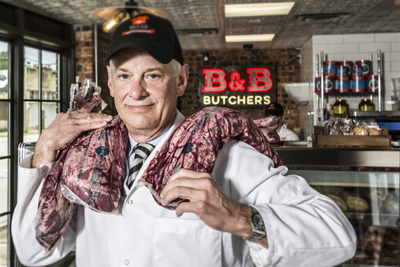 Ken Laszlo-Butcher/Operations Director
New York City native Ken Laszlo brings more than 30 years of restaurant and business experience. Ken has operated many steakhouses and restaurants across the country, including serving as General Manager at Park Avenue Café and Maloney & Porcelli where he worked closely with owner David Burke and Chef Neil Murphy. Laszlo was originally drawn to the restaurant business by an early love of cooking. Beginning at age 14, he attended cooking school twice a week where he learned the French method. This experience, coupled with growing up dining out with his family in some of the best eateries across New York, instilled a passion for great food and an appreciation for quality that he brings to his role at B&B Butchers & Restaurant.
About World Food Championships 2019:
The World Food Championships (WFC) will kick off its 8th annual food sport event October 16-20, 2019, and is moving its main event to the Reunion Tower Lawn in Dallas, Texas. With the new venue and continued expansion of its international cooking tournament/food fest, WFC will occur in Dallas over the next several years. Mike McCloud, Owner of MMA Creative and World Food Championship, is the mastermind behind it all.
(source: www.worldfoodchampionships.com)
WFC 2019 Dallas, Texas Ticketing Info:
Find out more about the 8th annual WFC by visiting www.worldfoodchampionships.com/tickets or follow World Food Championships on Twitter (@WorldFoodChamp), and Facebook or Instagram(@WorldFoodChampionships).
@BBButchers
B&B BUTCHERS and RESTAURANT - 1814 Washington Ave
Houston, Texas 77007