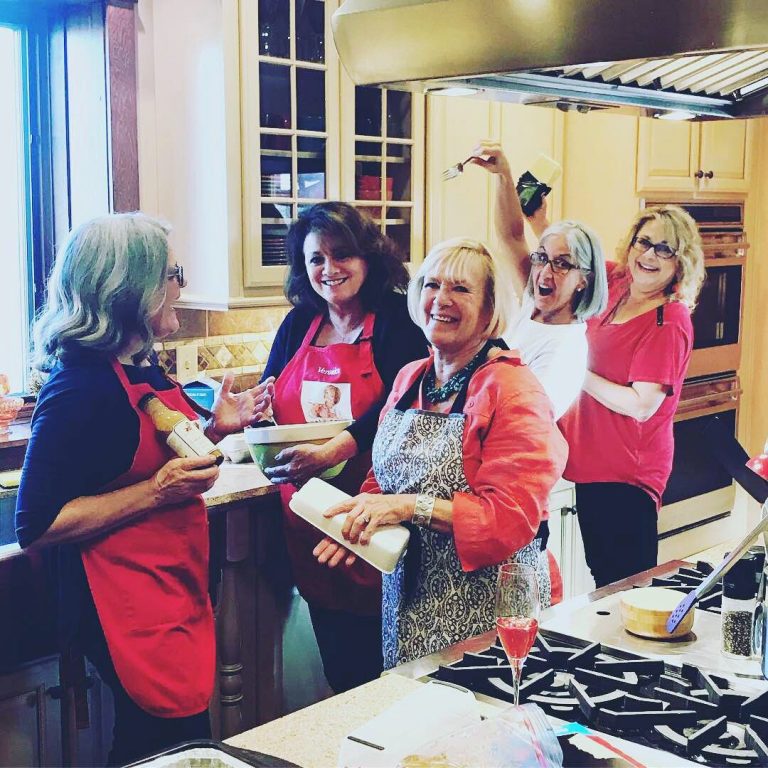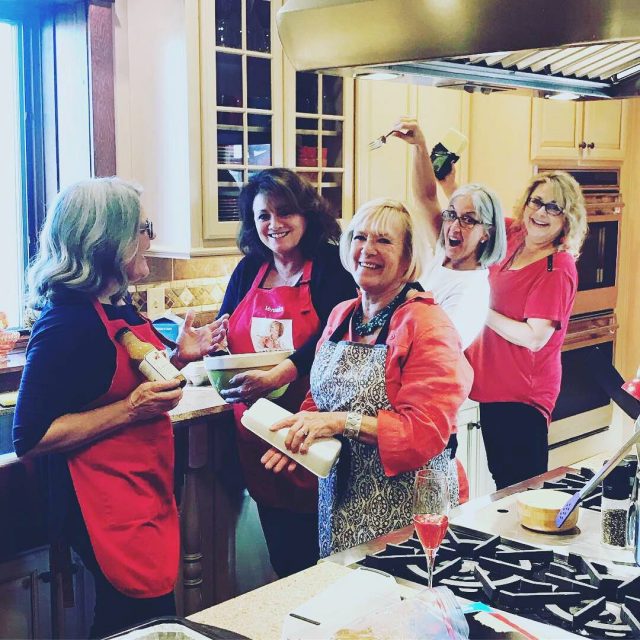 It's been almost a year since I went to Pendleton, Oregon for the Team Saucy Mama Retreat, hosted by the Saucy Mama herself, Suzie Barhyte. MaryAlice Alderman, longtime supporter, friend and loyal comrade of Saucy Mama, Collette Becker and Social Media Mavin hosted us as well — sweethearts all around.
Promises:
The trip was Suzie's gift to Team Saucy Mama, designed to introduce us to a new line of products: Suzie's Organics. These new organic mustards, ketchup, and mayonnaise are superb and sure to become pantry staples. We had the opportunity to visit the manufacturing plant and interact with Barhyte employees. We were even given the opportunity to cook and serve the people of Barhyte a few meals along the way! It was such a joy to share the kitchen with Suzie and my teammates. Everyone enjoyed amazing recipes infused with Saucy Mama products, a whole lot of laughter, and just the right amount of wine!
I made a promise to Suzie that week that I'd write a blog post chronicling our saucy shenanigans in the Barhyte kitchen, but I've lingered over an official post far too long. I finally had to ask myself, "why has it taken me so long to write this post?"
The truth is, I miss these people so much my heart hurts! Each time I open my blog to work on the post I begin to reminisce over the pictures and our time together, leaving me feeling just a little bit pensive. It's a bitter sweet memory because this was our swan song; a last retreat for Team Saucy Mama.
Long Story Short
To illustrate my love for these ladies and to make a long story short, let me share a bit of my Saucy Mama history.
My desire to be part of Team Saucy Mama started in 2015 when I entered their contest to win a Golden Ticket to The World Food Championships. I submitted three recipes that year but, I didn't win. I submitted three more recipes the following year, yet still, I didn't win. I submitted just one recipe the third year and finally won the last coveted seat on Team Saucy Mama along with a $1000.00 travel stipend and paid entry to World Food Championships 2017. My favorite line and mantra for contesting comes from the movie Galaxy Quest, "never give up, never surrender" really paid off.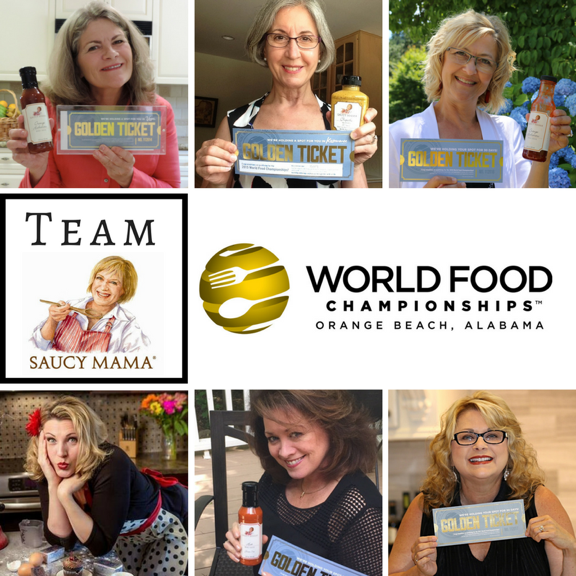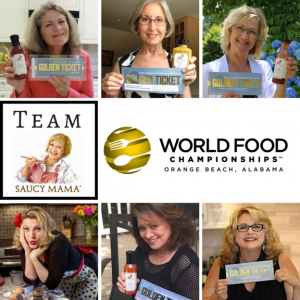 Winning
The sweet success of winning Suzie's contest using her amazing products was a dream come true. The experience of becoming a part of the formidable Saucy Mama Team was priceless! The icing on the cake; I won First Place and $10,000 in the Bacon World Championships that year! Sharing the victory with Suzie is a moment I will never forget.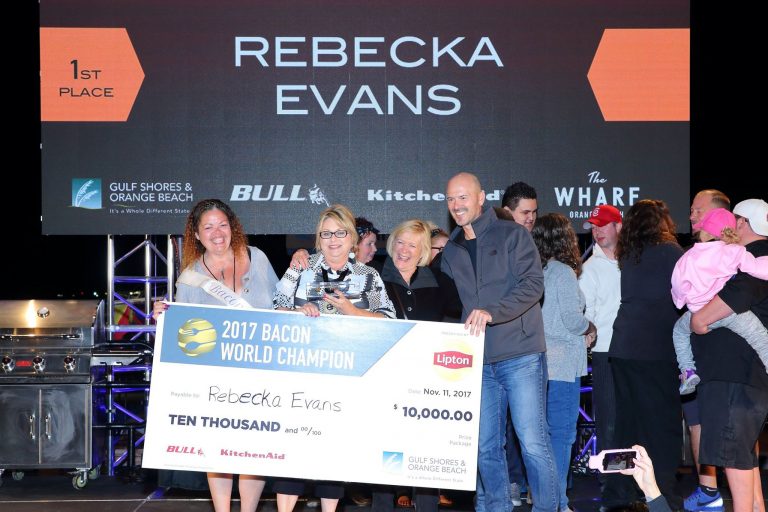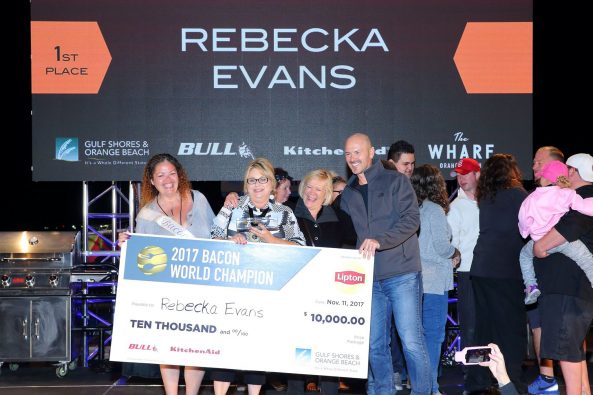 Team Saucy Mama Reunion 2018
My vivacious and heartwarming history with Saucy Mama perfectly depicts my fond attachment to this wonderful group of ladies. Suzie packed three days with tours of Pendleton's downtown and Underground, shopping, wine and chocolate pairings from a local purveyor. The photos below epitomize the bond Team Saucy Mama shares, and the beauty of Suzie's kind hearted nature, support and love of her Saucy ladies!
To Purchase Saucy Mama Organics
Saucy Mama Organics order online at: http://barhyte.com
Please feel free to peruse all my Saucy Mama contest recipes at the links below.
2015 Saucy Mama Recipes
2016 Saucy Mama Recipes:
Recipe 1: Orange Habanero Banh Mi Sandwich
Recipe 2: Jibarito (hee-bah-ree-to) with Flatiron Steak, Bacon Jam and Spicy Hot Sauce
Recipe 3. Polish Zapiekanka
2017 Saucy Mama Recipes
WINNING Recipe 1: Saucy Mama Huevos Rancheros