Carrot ginger soup is a wonderful spring soup, made with sweet baby carrots and fresh ginger. Its bright color and delicious taste make this fresh vegetable soup the perfect starter course for any meal.
Follow my blog with Bloglovin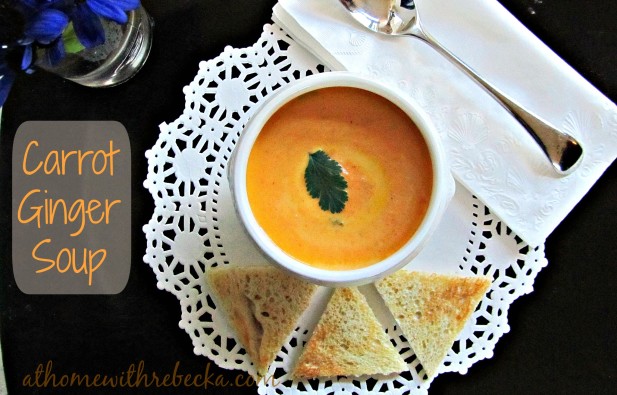 I'm definitely on the same wavelength as many food publications this month because, Carrot Ginger soup recipes are cropping up everywhere. It's a stunningly visual recipe, so I can only extrapolate from the plethora of recipes floating around, that my culinary acumen has put me in tune with the great minds of food professionals.
This carrot ginger soup recipe is from my kitchen, made with sweet tiny carrots and fresh peeled ginger. Served hot or cold, this soup is fresh and satisfying.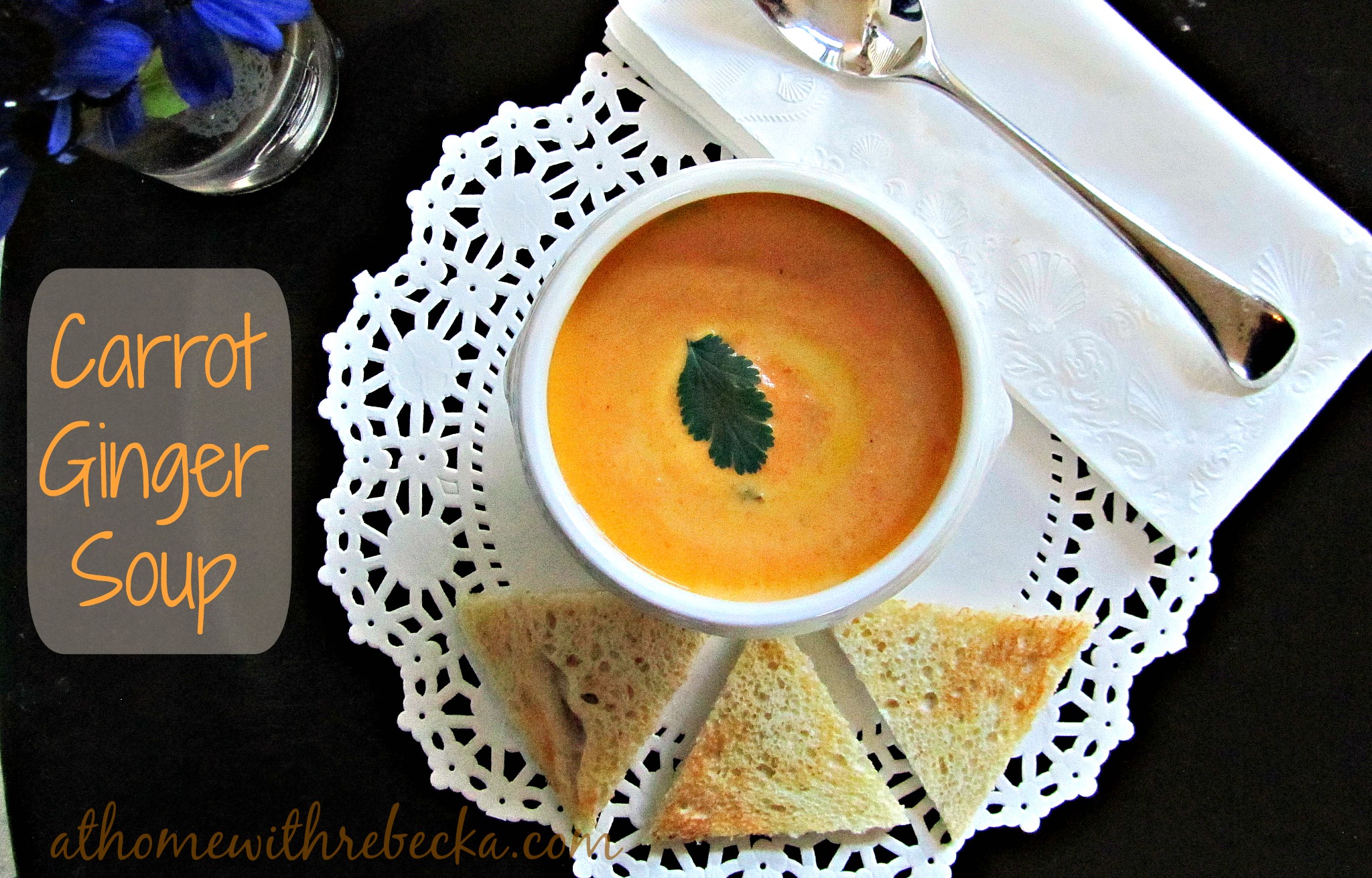 Carrot Ginger Soup
Ingredients
4

cups

snack size sweet carrots

2

tablespoons

fresh grated ginger

1

medium onion

chopped fine

1

medium shallot

minced

1

garlic clove

minced

1

tablespoon

cilantro

4

cups

chicken or vegetable stock

1

cup

heavy cream

juice from one lime

about 1 tablespoon

salt and pepper to taste
Instructions
Using a large stockpot over medium heat, saute onion, shallot, ginger, garlic for 1-2 minutes or until onions are translucent

Add carrots and saute for 3 minutes, coating carrots with onion mixture

Add stock to pot and bring to a boil, reduce heat and simmer for 35-40 minutes or until carrots are tender

Remove from heat

In a food processor or with a hand-held immersion blender, process soup in batches until pureed

return to heat

salt and pepper to taste

add heavy cream, stir to combine and cook over low heat until steaming hot

Right before serving add juice from one lime and garnish with cilantro

If puree is too thick add additional chicken stock
If you like this carrot soup recipe, you might also like these other soup recipes:
Pumpkin Pie Soup
Gazpacho Soup