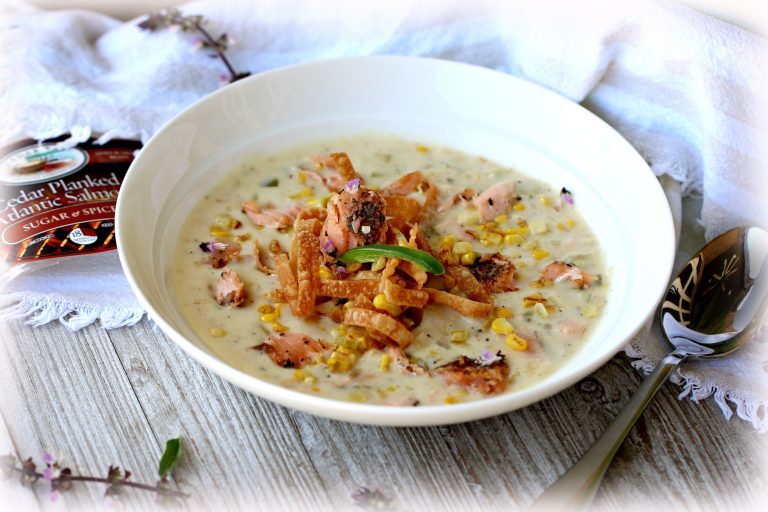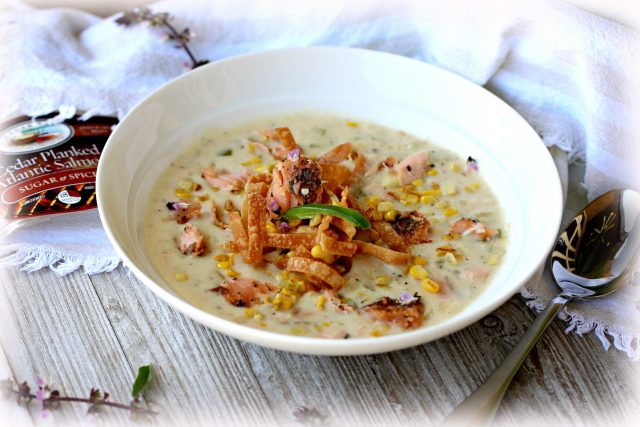 Located in a tiny South Shore hamlet of Blandford, Nova Scotia, Cedar Bay Grilling Company is an award-winning producer of frozen Salmon products that bring the best of Atlantic Canada to homes around the world. Cedar Bay Grilling Company's Cedar Planked Atlantic Salmon products are easy to prepare, yet have a "gourmet" appeal to suit all lifestyles and tastes.

Cedar Bay Grilling Company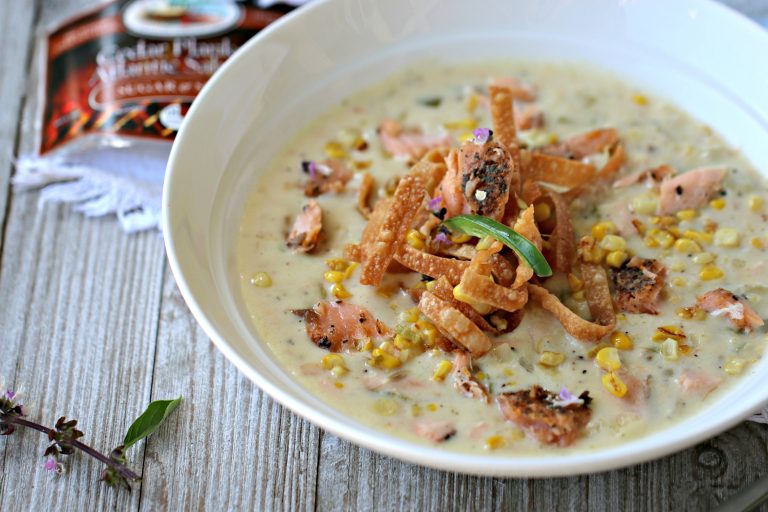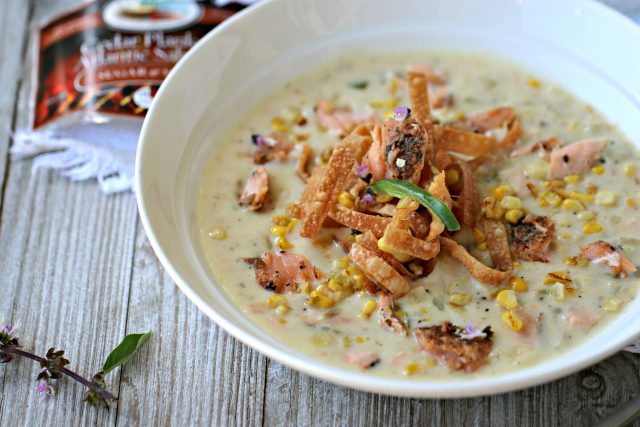 Another Show Stopping Recipe
I created another show-stopping recipe for the Entrée and Grilling Categories with my second entry for the Cedar Bay Blogger Recipe Challenge.
My delicious Salmon, Jalapeño and Corn Chowder really hits the spot; even on the hottest days of summer. Today we reached 110 degrees Fahrenheit here in Houston, Texas; but we paid the heat no mind and grilled up some Cedar Bay Grilling Company Atlantic Planked Salmon and made some crazy good chowder.
I really like that Cedar Bay Grilling Company takes all the guess work out of preparation when it comes to seasoning and grilling planked salmon. Cedar Bay salmon products come pre-seasoned and ready to be placed directly into the oven or onto the BBQ with little-to-no preparation required.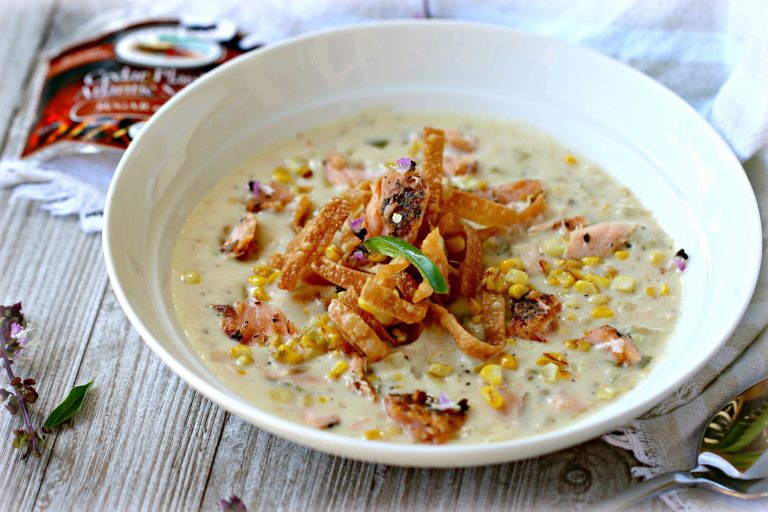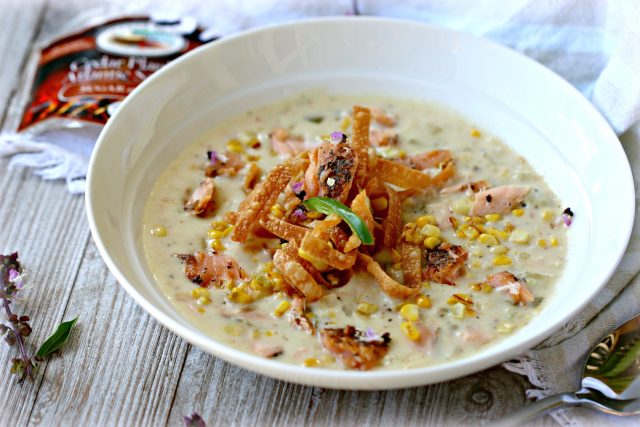 ABOUT THE CHALLENGE
The inaugural Cedar Bay Grilling Blogger Recipe Challenge is open to 50 spectacular bloggers. I was honored to be chosen to create up to three recipes and compete for a chance to win up to $1500.00 cash.
Listed below are the three categories within the challenge:
One Grilling Category Winner: $500.00 Cash Prize
One Entree Category Winner: $500.00 Cash Prize
One Entertaining / Appetizer Category Winner: $500.00 Cash Prize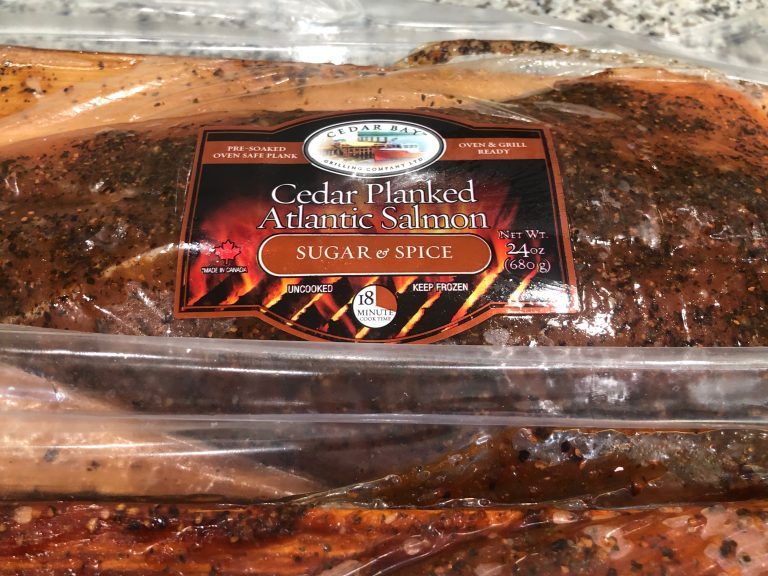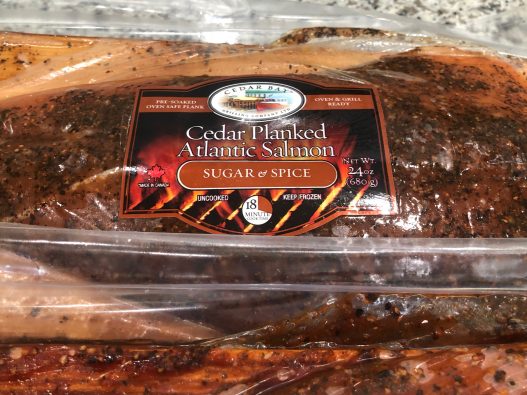 Bloggers received two free samples for testing and recipe creation: Sugar & Spice 24 oz Cedar Planked Atlantic Salmon and one 24 oz Applewood with Orange & Ginger Cedar Planked Atlantic Salmon. Both flavors are absolutely delicious and a breeze to make. I used the Sugar and Spice flavor for this recipe.
Cedar Bay Grilled Salmon Jalapeño and Corn Chowder
Cedar Bay Grilling Company Blogger Recipe Challenge: Submission 2 Grilled Salmon Jalapeno and Corn Chowder 
Ingredients
2

cups

Cedar Bay Sugar and Spicy Grilled Salmon

1

cup

chopped onion

½

cup

chopped celery

2

tablespoons

chopped jalapeno

1

tablespoon

fresh garlic

chopped

2

cups

corn cut fresh from the cob

3

cups

vegetable

chicken, or fish stock (see notes for more info)

½

teaspoon

sea salt

½

teaspoon

pepper

2

tablespoon

olive oil

divided

8

wonton wrappers

1

cup

canola oil for frying wonton wraps

cut into strips

¼

cup

flour

2

tablespoons

butter

½

cup

whole milk or half and half

1

tablespoon

sherry wine
Instructions
Grill Cedar Bay Grilling Company Sugar and Spice Atlantic Planked Salmon per the manufacturer's instructions. Remove from heat and flak with a fork

While salmon is cooking, chop celery, onions, jalapeno, and mince garlic. Cut corn from the cob.

Heat a medium saucepan over medium heat. Add 1 tablespoon olive oil. Cook celery, onions, garlic, and jalapeno until translucent. Remove from pan and set aside on a plate.

Add 1 tablespoon olive oil to the pan and cook corn until kernels are caramelized (slightly charred).

Return cooked vegetable mixture to saucepan. Stir to combine. Add 2 tablespoons of butter and flour. Stir, cooking for 3-5 minutes to remove the floury taste.

Add the broth, salt, and pepper and stir to combine. Bring to a boil. Reduce heat immediately

Add 1 cup flaked salmon to the pot and simmer for 15 minutes

Add whole milk or half and half milk and cook additional 3-5 minutes.

Season with more salt and pepper to taste

Heat 1 cup canola oil in a small saucepan. Cut wonton wrappers into thin strips. Fry strips until crisp. Drain on a paper towel and set aside until ready to plate

Right before serving add 1 tablespoon sherry wine to chowder. Stir to combine.

Serve chowder with fried wonton strips.

ENJOY
Notes
I used chicken stock because I had it on hand but any good flavored stock or broth will do.
By Rebecka Evans
At A Grocer Near You
You can find Cedar Bay Grilling Company products at these local area markets: Kroger, Publix, Hannaford, Safeway, Albertsons, Fred Meyer, Ralph's, Giant, Giant Eagle, Stop n' Shop, and Roche Bros.
Follow Cedar Bay Grilling Company
Facebook: https://www.facebook.com/cedarbaygrilling/
Twitter: https://twitter.com/cedar_bay
Instagram: https://www.instagram.com/cedarbaygrillingcompany/