Ooey gooey chocolate kisses are the perfect Valentine's Day dessert recipe! Individual phyllo cups filled with creamy chocolate, whipped cream, and maraschino cherries.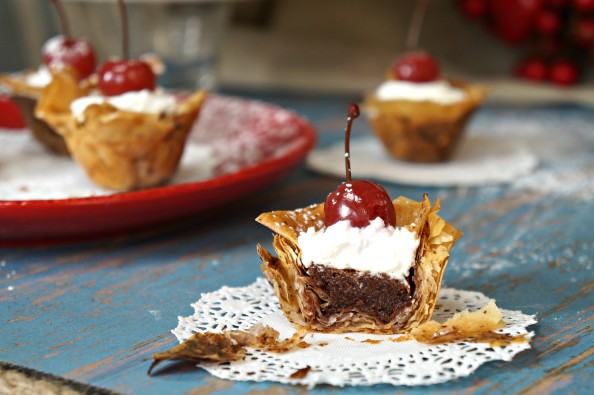 Cupid's Ooey Gooey Chocolate Kisses Dessert - WFC Recipe Entry
I wanted to share my recipe entry for this season's first World Food Championship Valentine's Day Dessert contest. Unfortunately, it didn't win a first place, but that won't keep me from trying again next time.
Next Valentine's Day, impress your sweetie with these individual, crispy phyllo bites, filled with an ooey gooey chocolate center! Delish!!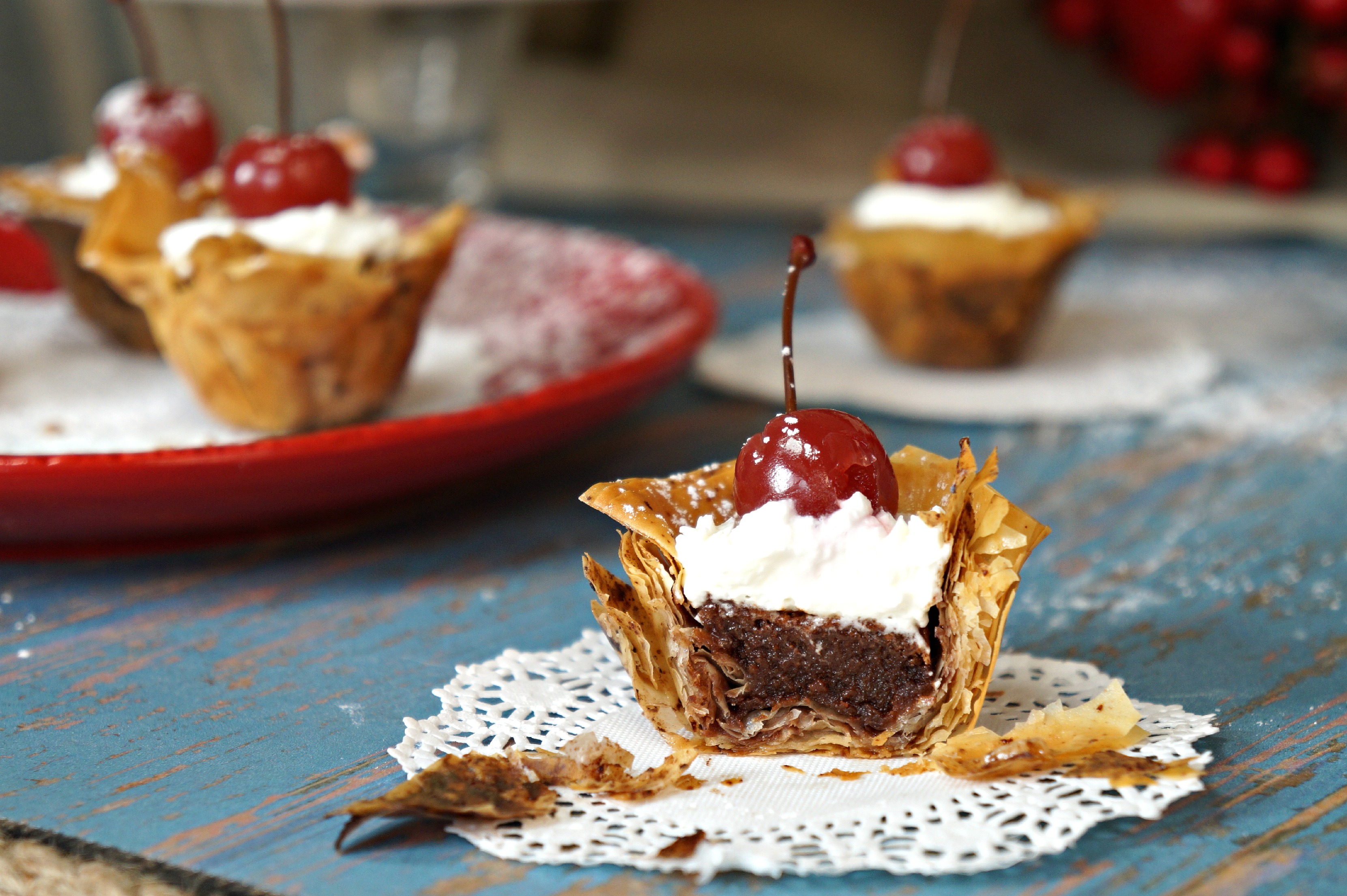 Cupid's Ooey Gooey Chocolate Kisses
Ingredients
3

ounces

unsweetened baking chocolate

rough chopped

2

ounces

semi-sweet baking chocolate

rough chopped

⅓

cup

butter for melting chocolate

melted

⅓

cup

butter for phyllo pastry

melted

6

sheets phyllo dough

¼

teaspoon

sea salt

2

tablespoons

all-purpose flour

½

cup

evaporated milk

3

eggs

1

tablespoon

unsweetened cocoa powder

⅓

cup

sugar

½

cup

heavy whipping cream

1

teaspoon

sugar

1

jar organic maraschino cherries
Instructions
FOR THE FILLING
In a small saucepan melt butter over medium heat, remove from heat Chop baking chocolate into pieces and add to hot butter Stir until chocolate pieces are melted, set aside In a medium mixing bowl combine, sugar, flour, salt and whisk until blended Add eggs and whisk until light yellow in color and creamy Add cooled melted chocolate and whisk for 2 minutes to combine, set mixture aside
FOR THE PHYLLO
Preheat oven 325 degrees F. Mix sugar and cocoa powder together in a small cup, set aside Melt ⅓ cup butter in microwave Remove 6 sheets of phyllo from package Using a pastry brush, brush butter over first sheet then lightly sprinkle a fine layer of sugared cocoa over the phyllo, add another layer and continue process until all sheets are done Cut phyllo into 3x4 inch pieces Arrange cut sheets into small cupcake pan Cook pastry cups for 10-12 minutes or until lightly browned, remove from oven Fill cups with approximately 1 tablespoon prepared chocolate batter Return to oven and bake for additional 8-12 minutes or until centers are firm but not browned, remove from oven and cool completely
FOR THE WHIPPED CREAM
Whip heavy cream until stiff peaks, add sugar and whisk slightly to combine Slide a small pastry tip into the corner of a small zip baggie allowing the plastic to break open at the tip Fill the baggie with whipped cream Pipe small amount of whipped cream onto each cup Top individual cups with maraschino cherry and serve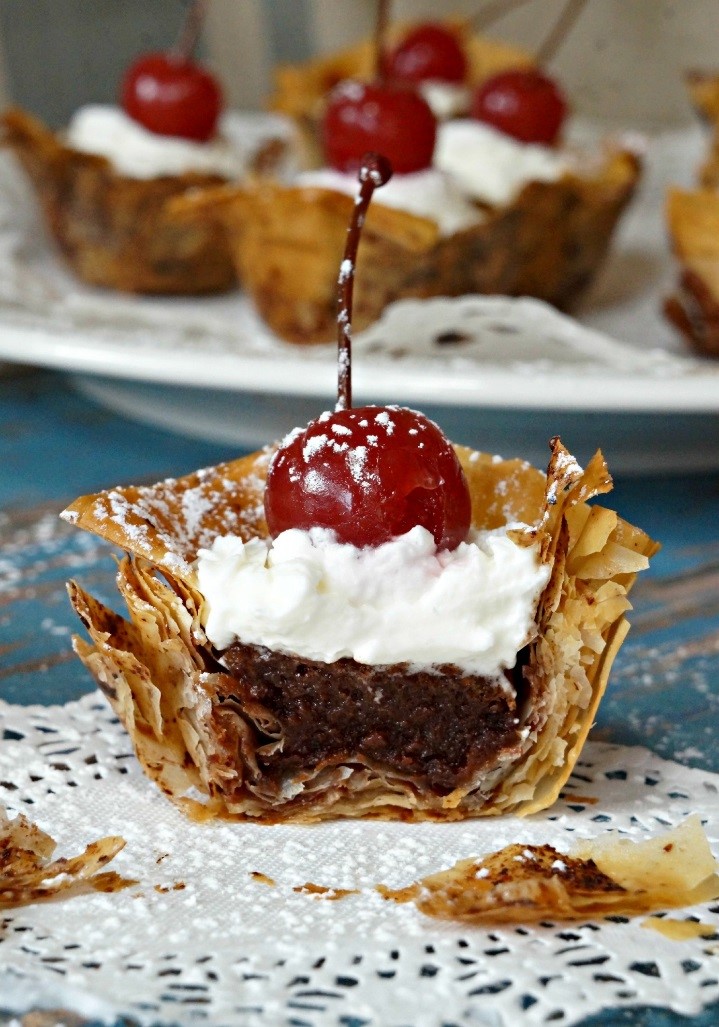 More chocolate dessert recipes to try:
Malted Milk Chocolate Cupcakes