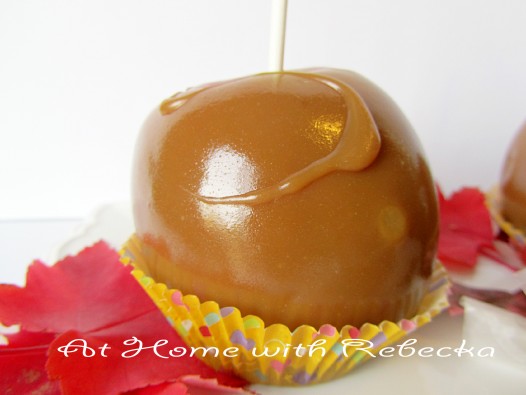 I learned to make homemade caramel in my mother's kitchen when I was very young, and have used and adapted her recipe many times over the years.  My first few attempts at making caramel without my mom helping resulted in either over cooked and burnt caramel or an undercooked runny mess.
This recipe is simple and takes most of the worry of the equation.  If you've never made caramel before this recipe is pretty close to foolproof.  Simply made; all the ingredients get dumped into the pan at the same time, all you need from there is a kitchen timer and a candy thermometer.  The most delicious and easy caramel I've ever made, this recipe proved perfect for caramel apples. I can't wait to try  this it out when making popcorn balls and caramel corn.
Easy Caramel Apples and Salted Caramel Squares
Recipe Type: Dessert, Candy

Ingredients
2

sticks butter

2

cups

packed brown sugar

1

cups

corn syrup

1

tablespoon

dark molasses

1 14-

ounce

can sweetened condensed milk

1

teaspoon

vanilla extract

1

teaspoon

sea salt
Instructions
In heavy bottom sauce pan, combine first 6 ingredients and ¼ teaspoon sea salt

Heat mixture to a boil just over medium heat, stirring frequently.

Then without stirring, bring mixture to 239 degrees then immediately remove from heat

Carefully pour caramel into a medium non-stick saucepan

Allow to cool 10 minutes before dipping apples.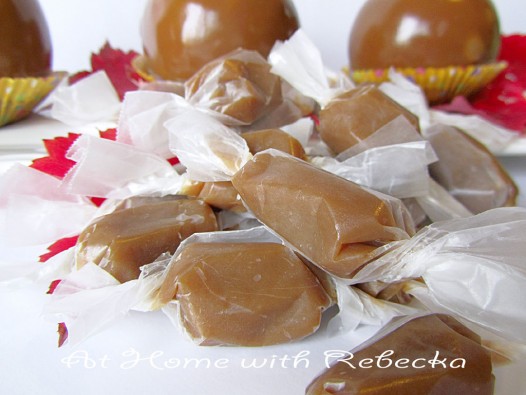 For Salted Caramel Squares:
Pour caramel into a rimmed cookie sheet that has been lightly buttered, cool completely, cut into 2x2 inch squares, top each square with a pinch of sea salt and wrap in waxed paper, twist to seal ends.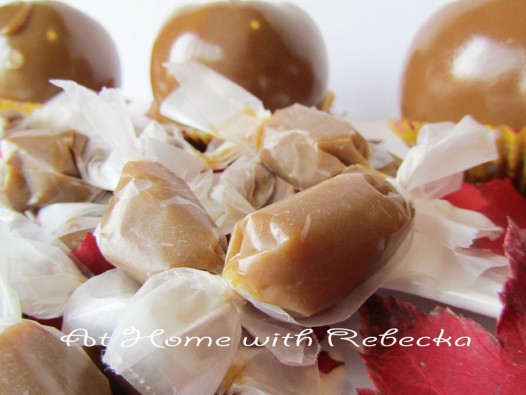 Similar recipes you might like to try...
Caramel Sauce Recipe with Philadelphia Cream Cheese
Tamales with PHILLY Caramel and Reposado Cinnamon Crema
Bread Pudding with Caramel Sauce