Orange cream cheesecake with candied orange slices is a delicious kosher cheesecake recipe made with ricotta cheese, cream cheese, and Milksplash milk flavoring.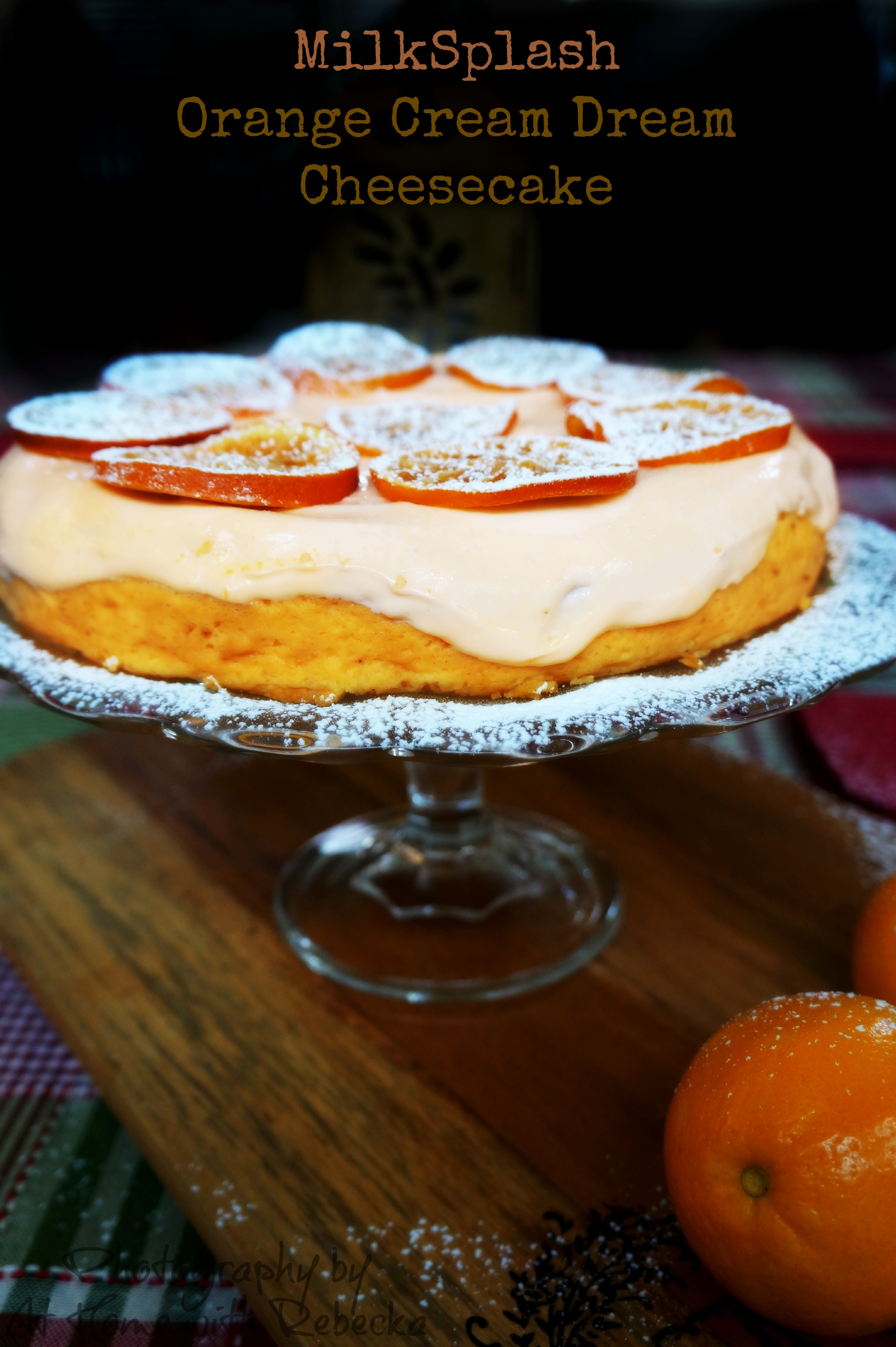 The folks at MilkSplash and my friends at voiceBoks, are offering an exciting cooking contest and Twitter Party this month...The Splash Off!
One lucky winner will receive a $500.00 Visa gift card, for creating the best recipe using one of MilkSplash's new Milk Flavoring products.
My entry for the contest is a luscious ricotta cream cheese orange cream cheesecake, decorated with candied orange slices.
The recipe utilizes MilkSplash Orange Cream Dream flavoring.
I added homemade candied orange slices to give the dessert a Thanksgiving twist. Their chewy-sweet texture counterbalanced by the smooth-dreamy creamsicle flavor of the MilkSplash flavoring, really hit the mark. The addition of the Matzoh meal enhanced the texture as well as making the dish Kosher for the Holidays.

MilkSplash comes in six flavors: Horchata Piñata, Cocoa Loco, Sir Strawberry Swirl, Orange Cream Dream, Cookies 'N Cream, and Jammin' Banana.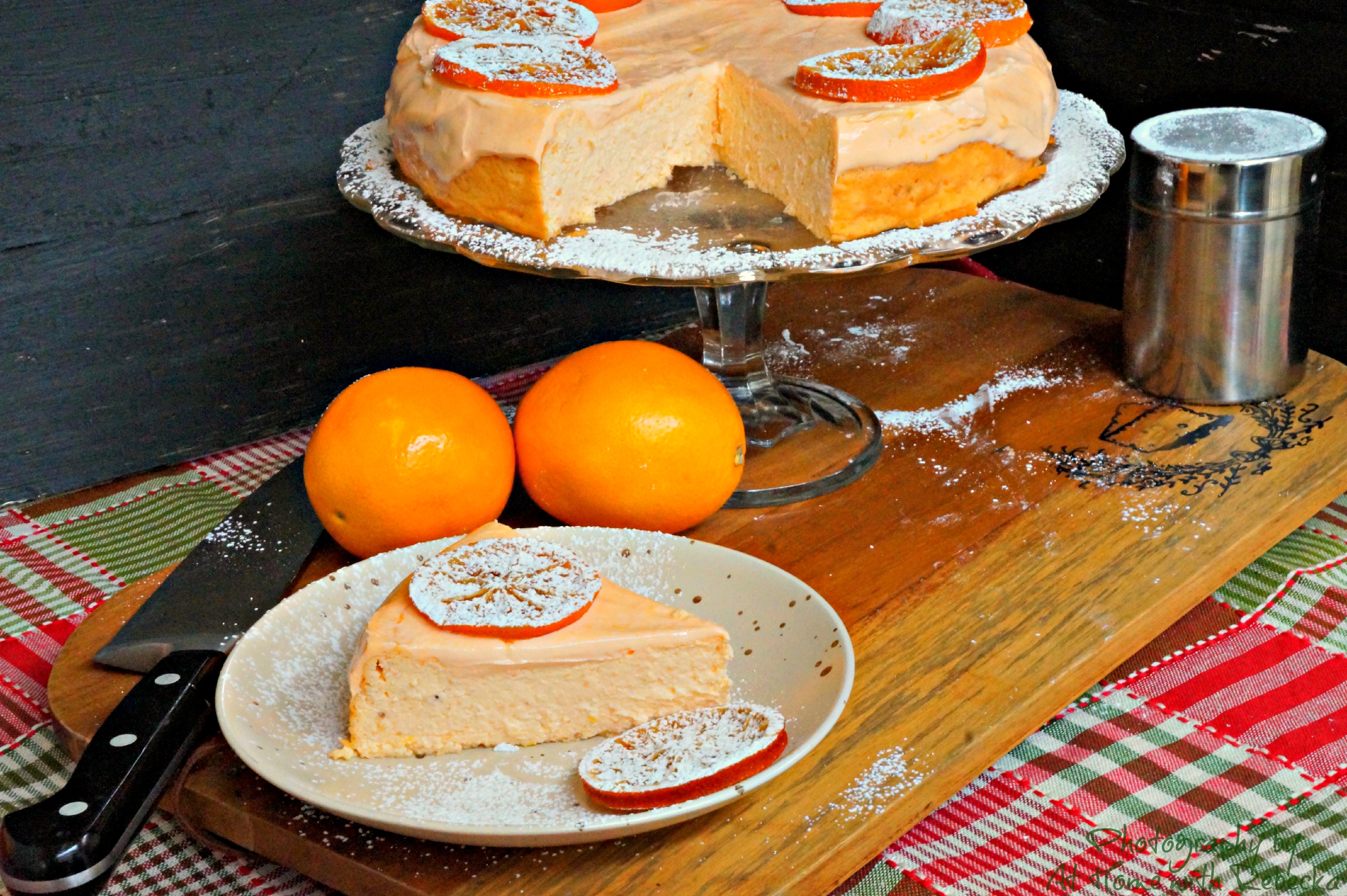 MilkSplash 'Orange Cream Dream' Cheesecake
Ricotta cheese, cream cheese and matzoh meal make this a super dreamy cheesecake as well as kosher for the Holidays.
Ingredients
For the Cheesecake
5

tablespoon

dry matzoh meal

1

teaspoon

cold butter

1 32

ounce

tub whole milk ricotta cheese

1 8

ounce

brick cream cheese

3

eggs

1

tablespoon

granulated sugar plus ¾ cups for filling

1

teaspoon

vanilla extract

juice from one lemon

zest from one lemon

8

squirts Orange Cream Dream MilkSplash flavoring
For the topping
2

cups

cream cheese

½

cup

sugar

8

squirts MilkSplash Orange Cream Dream flavoring
For the Orange Slices
Prepare orange slices 24 hours in advance

5

small navel oranges thinly sliced

1

cup

sugar

½

cup

water

Heat sugar and water over medium heat until sugar is melted

add orange slices, cook for 20 minutes

Place orange slices on parchment lined baking sheet and bake at 200 degrees F. for 3-5 hours

turning occasionally. Low and slow. Longer cooking time will add more color to the oranges but deliver a crisp wafer like candy. Remove from oven, cool and store in an airtight container for up to one month
Instructions
Preheat oven 350 degrees F.

Mix 1 tablespoon sugar with 3 tablespoons dry matzoh in a small bowl

Brush butter over the bottom and sides of a springform pan

Dust pan with matzoh mixture, remove excess and set pan aside

In a food processor, plus ricotta cheese 10-15 seconds until smooth, add room temperature cream cheese and pulse until smooth, another 15 seconds

Add eggs, vanilla, lemon juice and zest, matzoh meal and MilkSplash Orange Cream flavoring

Plus for 15-30 seconds or until well blended

Pour into prepared springform pan

Place in heated oven on the middle rack, immediately reduce heat to 300 degrees F. and cook for 1- 1.5 hours. Middle should be slightly jiggly, do not over cook

Cool for 1 hour, transfer cheesecake to pie plate

Add sour cream topping and refrigerate overnight
For the Topping
Blend together the sour cream, sugar and MilkSplash flavoring, cover and refrigerate until ready to use
Notes
Add orange slices to top of cheesecake, sprinkle with powdered sugar and serve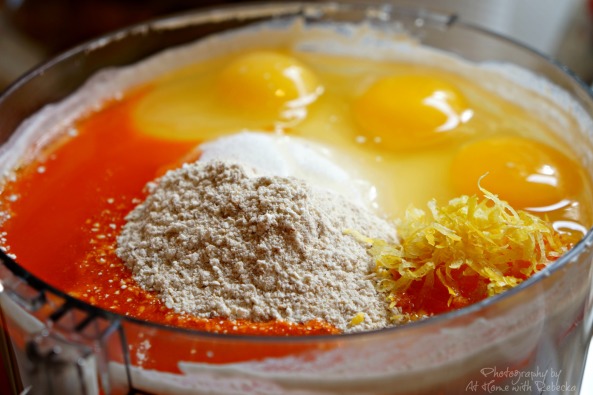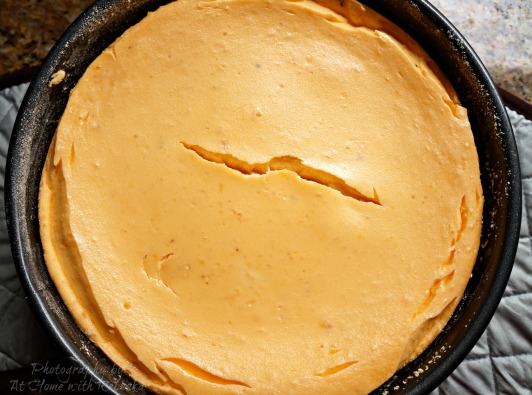 The orange cream cheesecake recipe is also being shared at FoodTasticFridays.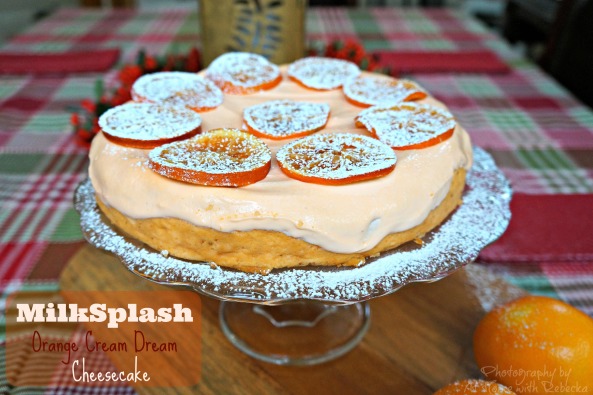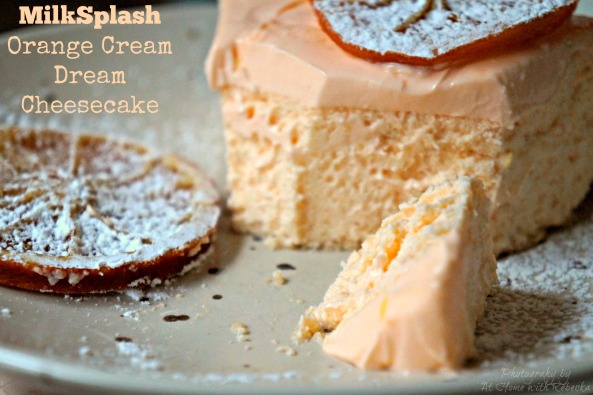 More delicious cheesecake recipes to try: