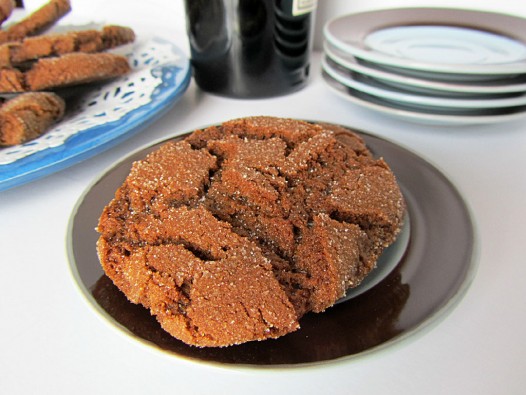 YUM! Molasses Ginger Sugar Cookies are one of my all time favorite family Christmas cookie recipes.
Rich, spicy flavor with a little crunch and chewy center, these cookies are sure to please. Once you've tasted these charming treats you will need to have another, and another and another...and by the looks of my ever-growing mid section, I have followed suit and indulged entirely too much.

This year I used organic Molasses and unbleached flour and the result was perfection! These cookies are easy to make and will be a wonderful addition to your families Christmas cookie collection.