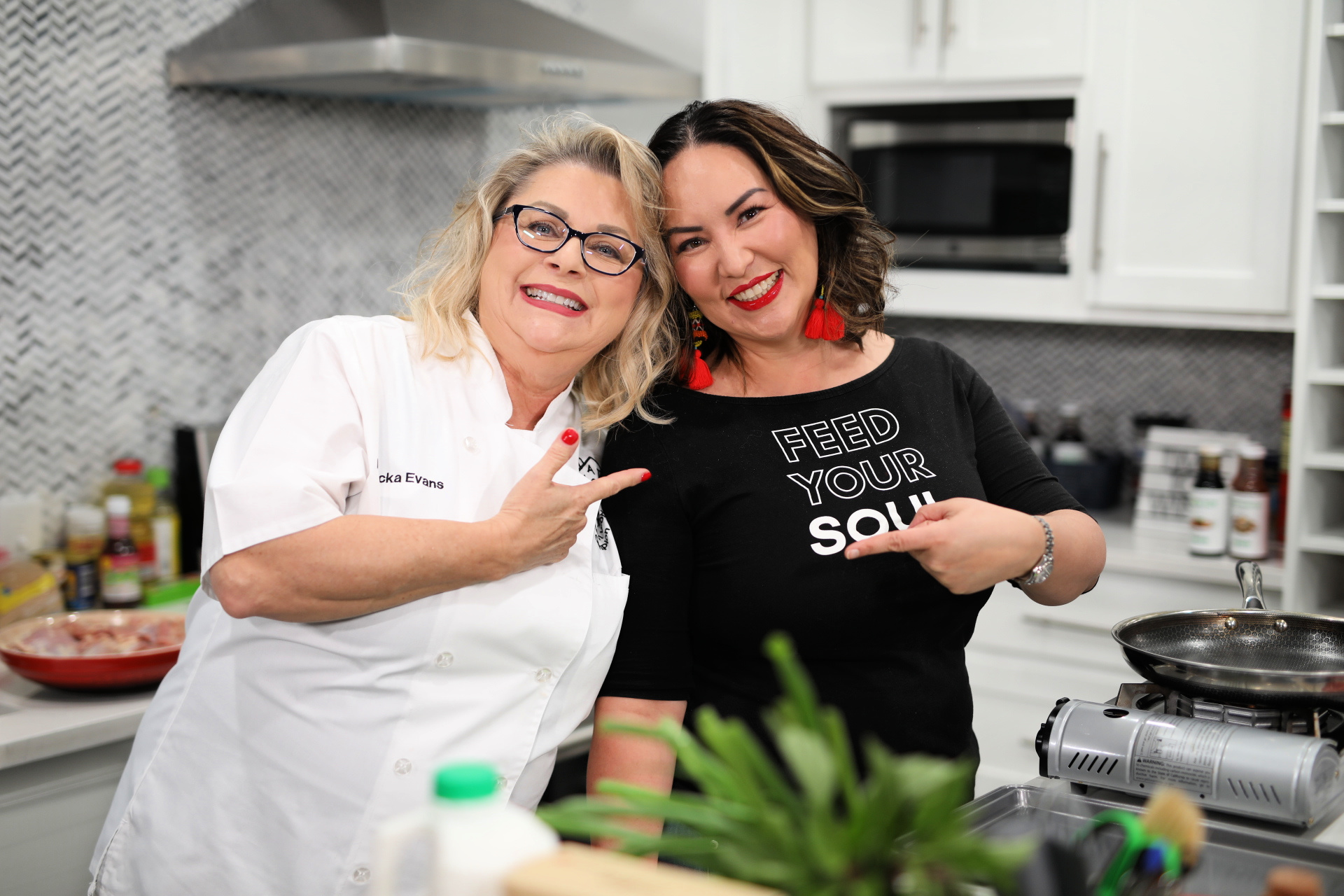 Nikky's Thai Takeover Championships -Thai Inspired Brunch Recipes: Episode 2
I recently had the honor of competing against one of my dearest friends, Sherry Anglen Blacketer, Owner of Are You Hooongry, and Dallas, Texas celebrity chef, Youtube sensation, and restauranteur, Chef Nikky Phinyawatana in a two-part series of  Nikky's Thai Takeover YouTube Championships Episode 1. 
What Is Nikky's Thai Takeover?
The regular format for Nikky's Thai Takeover is where Chef Nikky comes to take over your kitchen with just her sauces and wok and cook with anything she finds in your kitchen that inspires her. This time was a bit different.
Chef Nikky invited Sherry and me to compete in the two-part Youtube series with our Thai-Inspired Brunch recipes featuring Nikky's amazing sauces. The winner of the first round then goes head-to-head with Nikky in the second round.
Spoiler Alert
To find out whose Thai-inspired brunch recipe wins check out the link above or read my recent post to get the recipe and view the video HERE.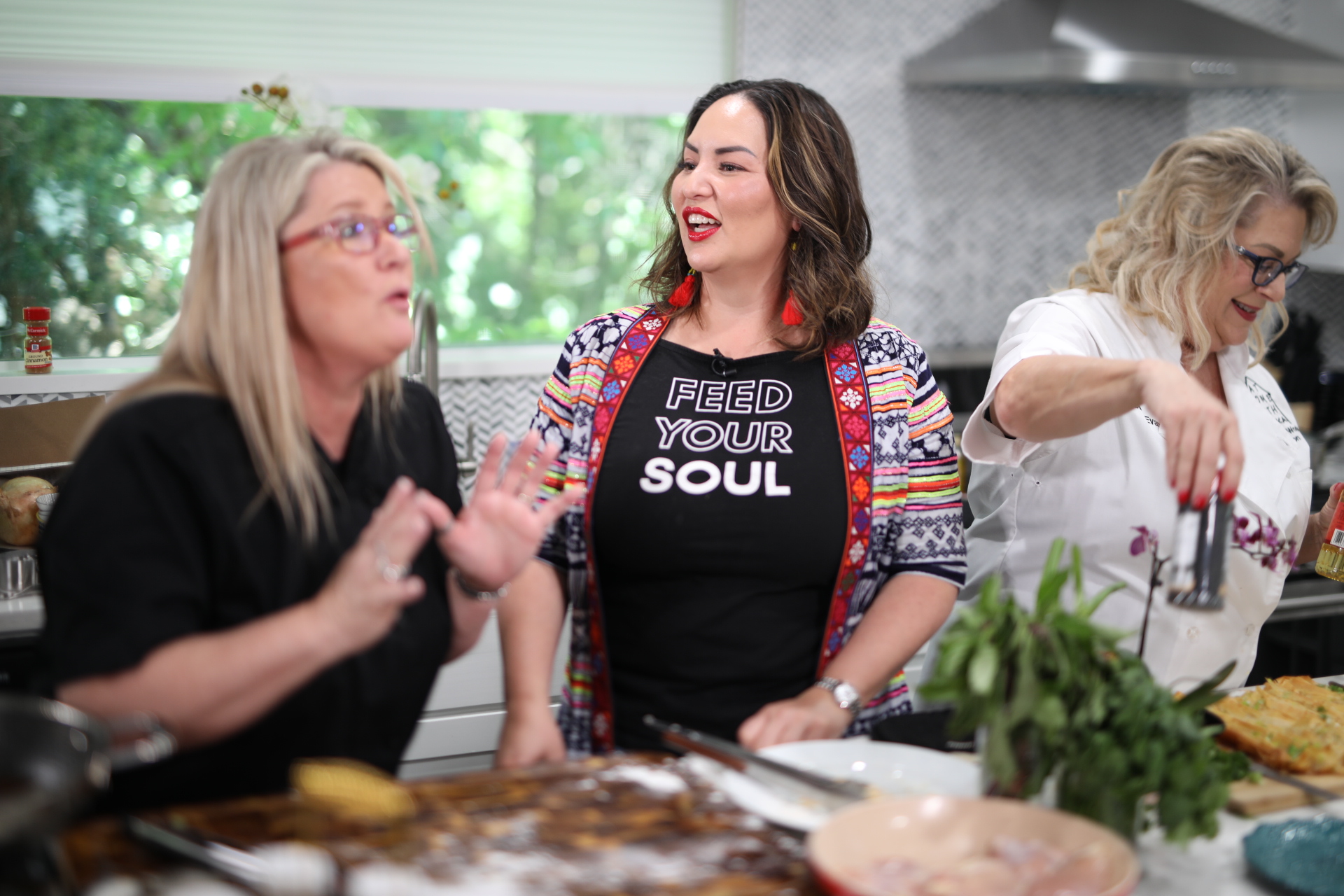 ABOUT CHEF NIKKY
Nikky Phinyawatana is a visionary entrepreneur – the creator and owner of Dallas' highly acclaimed, award-winning Asian Mint Restaurants. Asian Mint was awarded DallasEater's #1 Best Thai Food and Culture Map's Top 100 Restaurants. Asian Mint has
received accolades from USA Today, Zagat, Dallas Observer, and D Magazine. Chef
Nikky infuses love and passion into her innovative Asian Fusion menus, as well as her
dedication to philanthropic work. She is a member of Les Dames d'Escoffier
International, which provides mentorship and scholarships for the next wave of women
culinary students, as well as serving as Vice President of the Greater Dallas Restaurant
Association and Board of Trustee of the Texas Restaurant Association Education
Foundation.https://asianmint.com
And The Winner Is...
I was so honored to have my recipe judged by Chef Nikky and her darling daughter Skye. I didn't think I would beat out Sherry's Thai-inspired Chicken and Waffles because they were so delicious but my Thai Crinkle Benedict with Crispy Pork Belly and Sesame Hollandaise was the winner. How cool is that?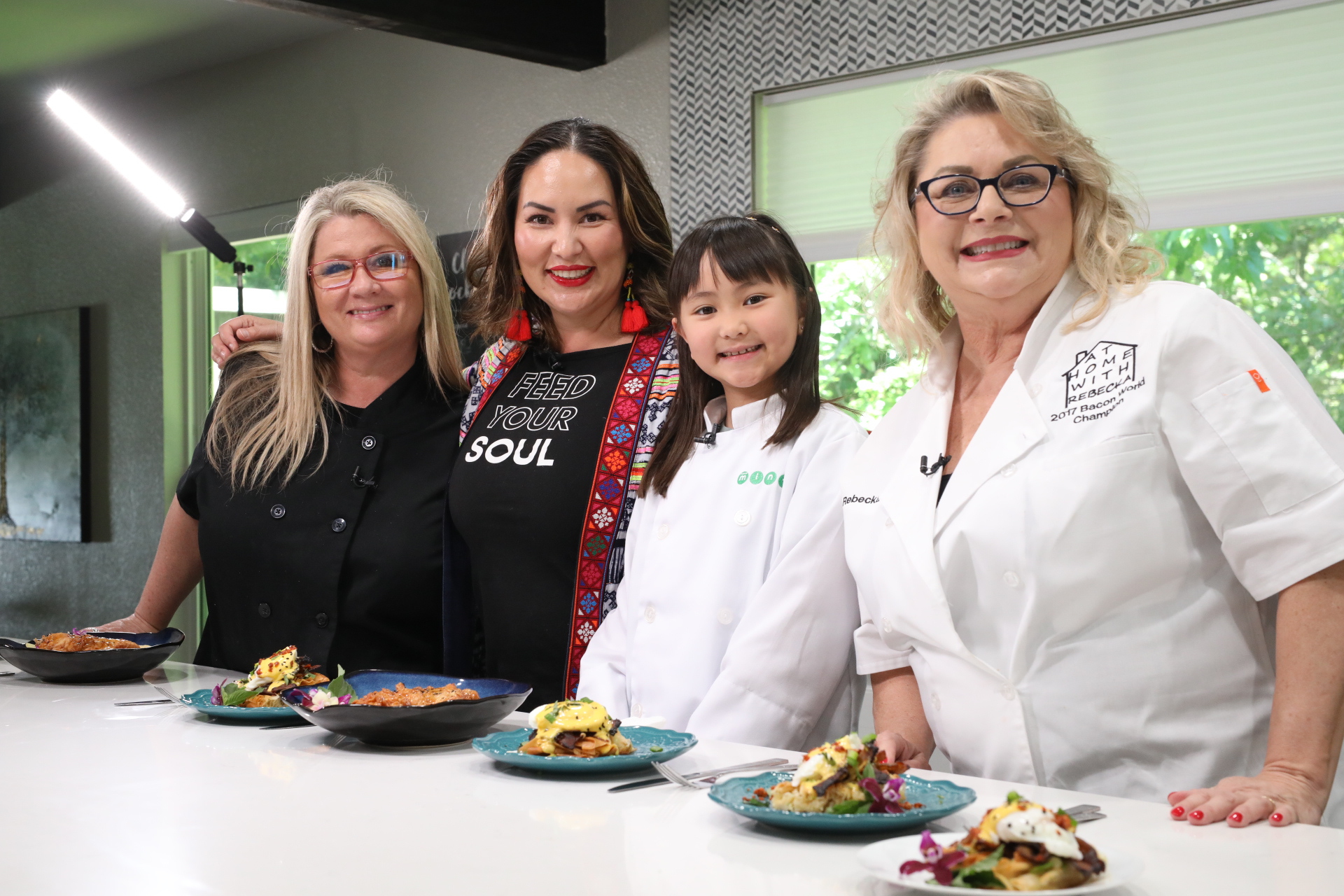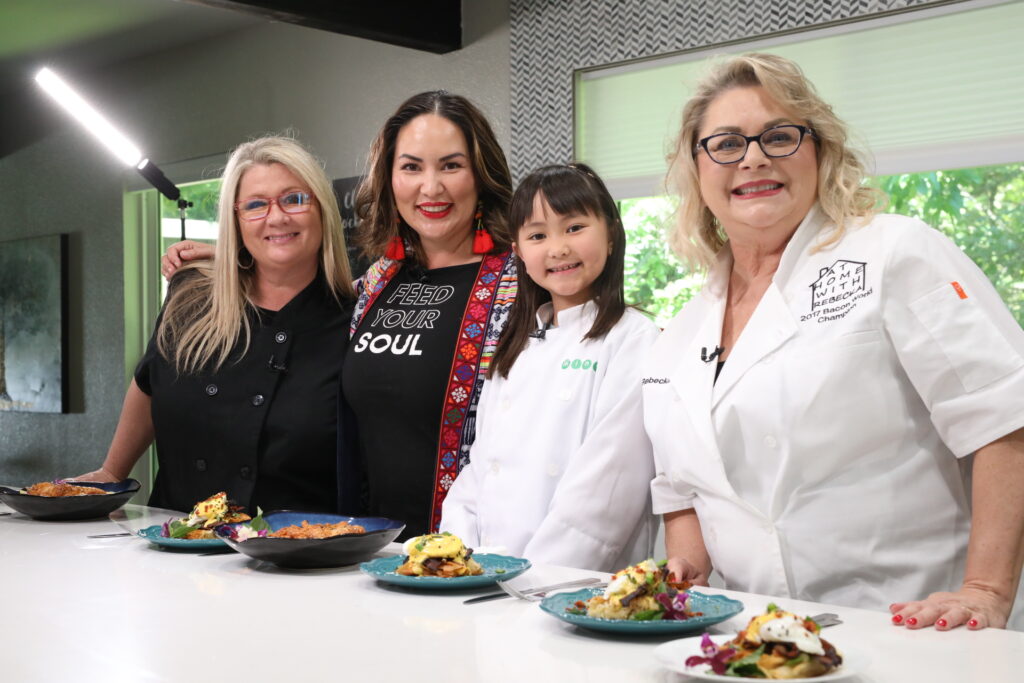 Great Minds Think Alike
Going into the next round, Chef Nikky and I had no idea what the other person was making for the contest. Great minds definitely think alike as we both chose to make rice soup aka congee or Khao Tom, a favorite breakfast or brunch meal in Thailand.
Featuring Chef Nikky's Sauces
My Quick Congee features, Chef Nikky's Black Soy Sauce, Stir Fry, and scrumptious Crispy Thai Basil Chili. All of her sauces are delicious and filled with an authentic Thai flavor. You can order Chef Nikky's sauces online HERE. This is not a sponsored post however, Nikky provided sauces for testing and competition.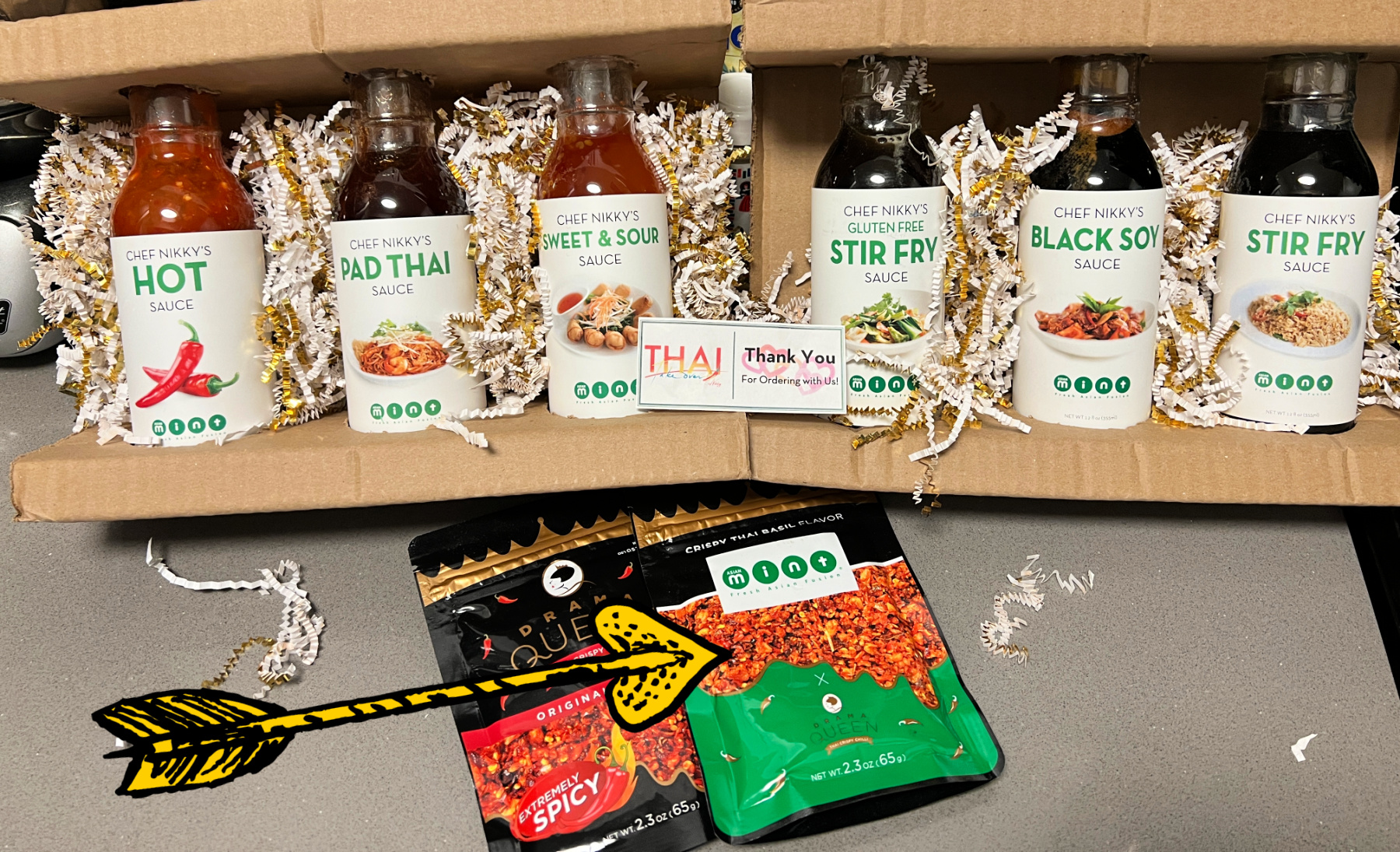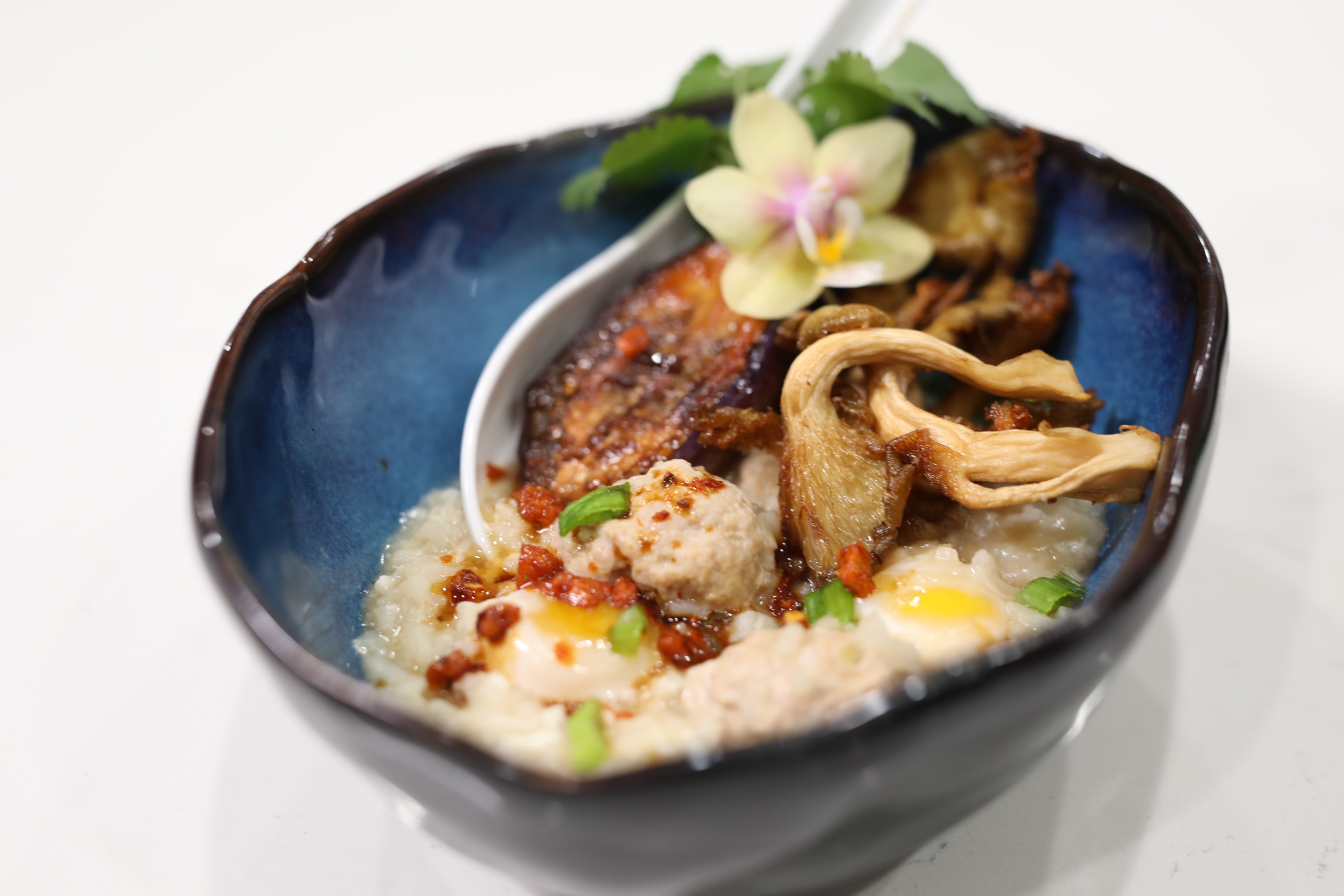 QUICK CONGEE WTH PORK MEATBALLS - Rice Breakfast Porridge
Ingredients
CONGEE
2

cups

precooked rice

Pre-Packaged, cooked rice can be substituted

4

cups

chicken broth

1

pork bouillon cube

2

teaspoons

Asian seasoning mix

1-2

teaspoon

fish sauce

Ground pepper to taste
MEATBALLS
¼

pound

ground pork

2

green onions

chopped, divided

2

teaspoon

mince garlic

1

teaspoon

mince ginger

1

teaspoon

fish sauce

1

teaspoon

Nikky's stir fry sauce

¼

teaspoon

Nikky's Black soy

4

eggs or 8 quail eggs
GARNISH
Chopped green onions

Black soy sauce

Toasted sesame oil

Nikky's Crispy Thai Basil Chili
Instructions
FOR THE CONGEE
In a medium saucepan, mix rice, chicken broth, bouillon, cube, seasoning mix and fish sauce, Bring to a boil. Reduce heat and simmer while making the meatballs. Add more broth is the congee becomes too thick.
FOR THE MEATBALLS
Chop green onions, set aside ¼ of the batch for garnish

Mix remaining meatball ingredients together on a medium sized bowl until well combined

Using a small ice cream scoop. Make meatballs. Once all meat is made into meatballs drop them into the hot congee broth and cook for 8 minutes.

Test meatballs, no pink should remain

Add eggs to the broth and poach till soft, about 3 minutes for large eggs and 1 minute for quail eggs
Notes
GARNIGH and SERVE
Spoon cooked congee into a large bowl trying not to break the poached eggs
Drizzle a ¼ teaspoon black soy and toasted sesame oil over the congee
Top with green onions and Nikky's Crispy Thai Basil Chili
For More Asain Inspired Recipes by At Home with Rebecka Click HERE