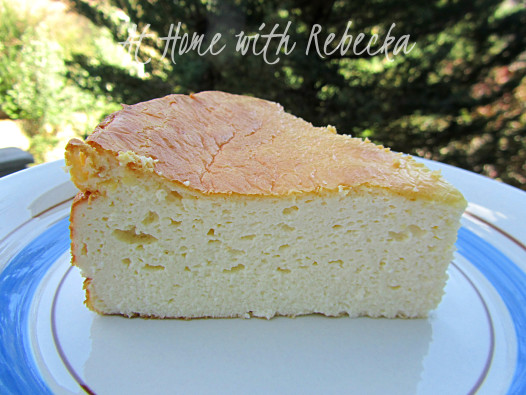 I can't seem to get enough cheesecake these days, this being my third cake in a month! In an effort to cut my carb consumption I decided to whip up a low carb, sugar-free version. Light and airy, this delicious dessert really hits the spot after a long day of low carb dieting.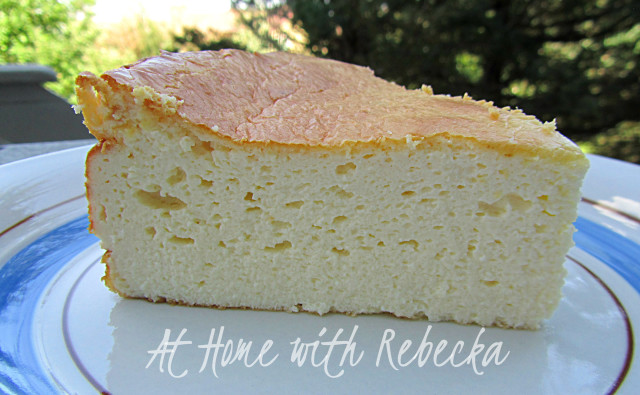 Sugar Free Cheesecake
2013-09-09 20:58:49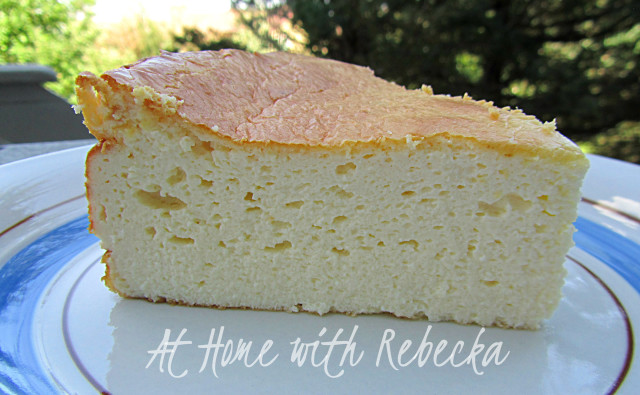 Serves 8
Crustless, low in carbohydrates and sugar free, this recipe substitutes Splenda for granulated sugar.
Ingredients
4 large eggs separated
3 packages cream cheese (24 ounces)
1 cup granular Splenda
½ cup sour cream
1 teaspoon butter
1 teaspoon vanilla extract
Instructions
Preheat oven to 425
Prepare a deep souffle dish with 1 teaspoon butter, making sure to reach all sides to the top rim
In a large bowl, cream together 4 egg yolks (reserve whites for meringue) with Splenda adding Splenda ¼ cup at a time, until smooth and pale yellow
Add room temperature cream cheese, sour cream, vanilla, blend until very smooth
In a clean bowl, beat egg whites until stiff peaks form
Fold egg whites into cream mixture
Pour mixture into prepared baking dish
Bake at 425 degrees for 10 minutes, reduce heat to 250 degrees and bake additional 40-60 minutes
remove, and cool at room temperature for 30 minutes, refrigerate overnight
Notes
Cake will fall slightly after cooling
AT HOME WITH REBECKA https://athomewithrebecka.com/