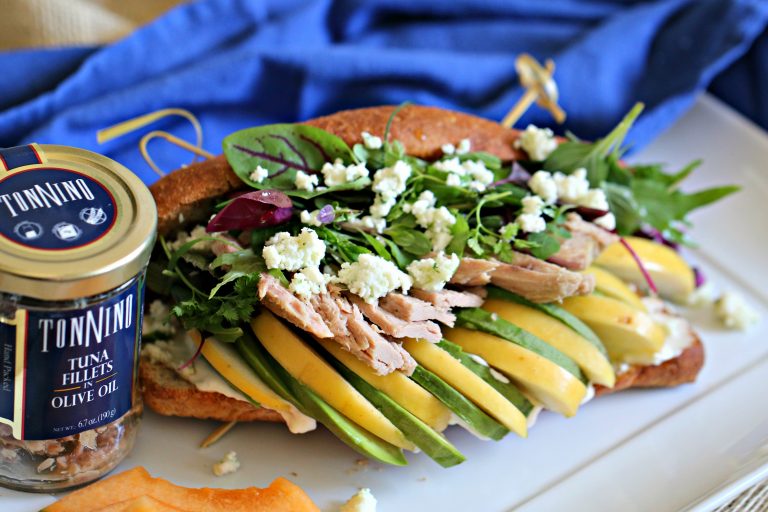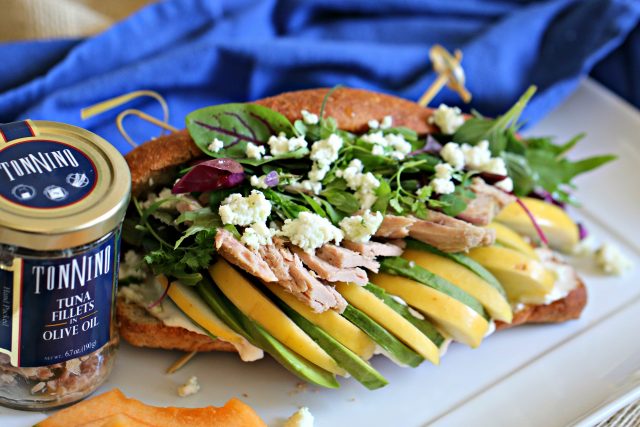 Tonnino Tuna is looking for inspirational ideas to create "Simply Better Tuna Recipes" that occur when creativity is fused with unexpected flavors and ingredients that are made with the best tuna served either hot or chilled that makes everyday dishes into gourmet dishes.

http://www.tonnino.com/

Deconstructed
My deconstructed version of the classic Tuna Salad really hits the mark by creating "simply better tuna recipes."
By dismantling the traditional ingredients, I've created this stunning sandwich. It's much more interesting than just a tuna sandwich with only a blob of tuna salad on a plate - it's a dish that opens a whole new world of opportunities for creative, tuna salad-based dishes.
Unexpected Flavor
The unexpected flavors of Sweet Opal apples and the creamy texture of avocado induce a combination that translate this everyday dish into a gourmet dish that everyone will want to eat.
I hope you'll try this recipe at home - it's as fun to make as it is to eat.
This recipe is my second submission for the Inaugural Tonnino Tuna Blogger Recipe Challenge.
About Tonnino Tuna and the Challenge
Tonnino Tuna®, the leader of the finest cuts of wild-caught yelllowfin tuna is looking for spectacular bloggers to compete in their inaugural "Tonnino Tuna Blogger Recipe Challenge." The challenge date has been set; the pots will be banging and the creative juices will be flowing to see who becomes the Grand Prize Winner of the "Tonnino Tuna Blogger Recipe Challenge."

http://www.tonnino.com/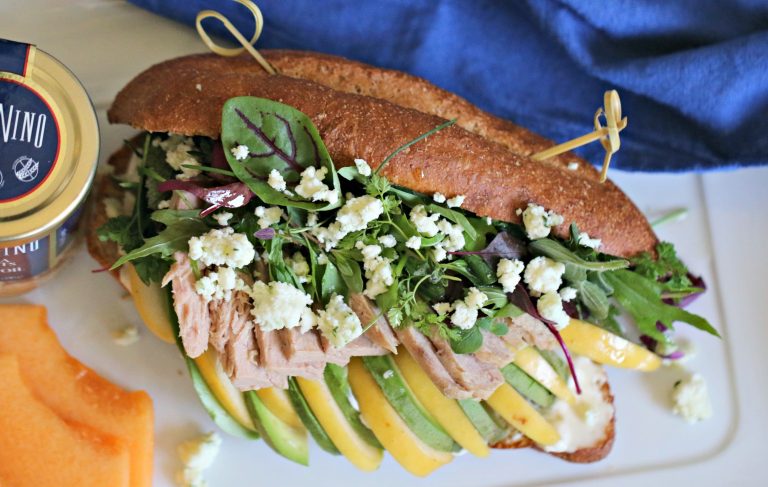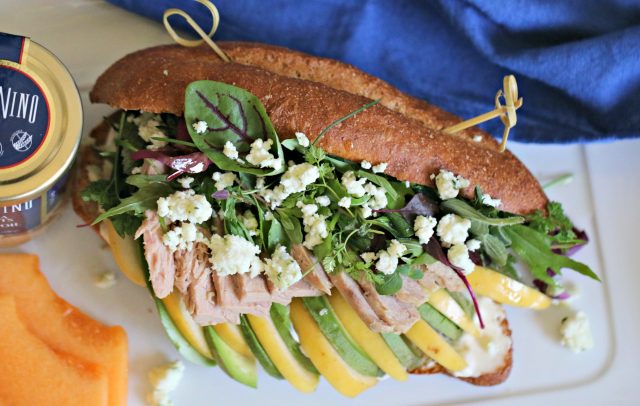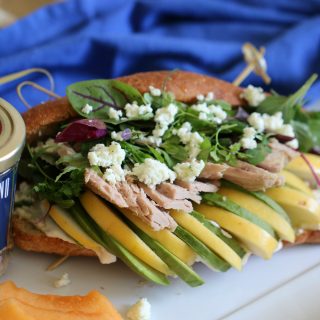 Tonnino Tuna Salad Sandwich
Tonnino Tuna Blogger Recipe Challenge - Sides/Salads Category 
Ingredients
1 6.7-

ounce

jar Tonnino Tuna in olive oil

drained oil reserved

2

wheat Bolio rolls or other crusty bread

sliced and toasted

1

tablespoon

butter

room temperature

1

large avocado

1

Sweet Opal

yellow/gold apple

3

tablespoons

mayonnaise

2

cups

mixed micro greens

2

tablespoons

crumbled quest Blanco or feta cheese

Vinaigrette

Reserved oil from tuna

2

teaspoons

fresh squeezed lemon juice

1

tablespoon

rice vinegar

1

teaspoon

sugar

⅛

teaspoon

salt

⅛

teaspoon

pepper
Instructions
Drain Tonnino Tuna. Reserve oil for Vinaigrette

Slice bolio rolls in half

Butter all four sides of the bread with room temperature butter

Toast bread under a broiler for 2-3 minutes or until lightly browned

Remove bread from toaster and brush each surface with mayonnaise

Set toasted bread on serving plate

Cut avocado in half and remove pit. Gently remove skin and slice both halves thinly. Fan out the slices and lay them on the bottom half of each bolio roll

Core Sweet Opal apple. Cut in half and slice thinly. Gently insert a slice of apple between avocado slices on both sandwiches.

In a small bowl whisk tuna oil, lemon juice. rice vinegar, sugar, salt and pepper until emulsified

Gently pull or "fan" the tuna fillets apart to mimic the same look as the avocado and apple.

Lay the tuna evenly over the avocado and apple slices

Divide the micro greens in half and top the sandwich with the greens

Spoon dressing over the greens and sandwich

Sprinkle 1 tablespoon queso fresco over each sandwich

Enjoy
Notes
This sandwich is deliciously messy, you may need a fork and knife.
Find Tonnino Tuna at a Grocer Near You
You can find Tonnino Tuna at a Whole Food Market near you.
Follow Tonnino Tuna
Facebook: https://www.facebook.com/TonninoTuna/
Instagram: https://www.instagram.com/tonnino.tuna/
#temptingyourtaste #tonninobloggerchallenge