Waldorf risotto is a delicious side dish recipe, combining the flavors of a classic Waldorf salad with the creaminess of risotto.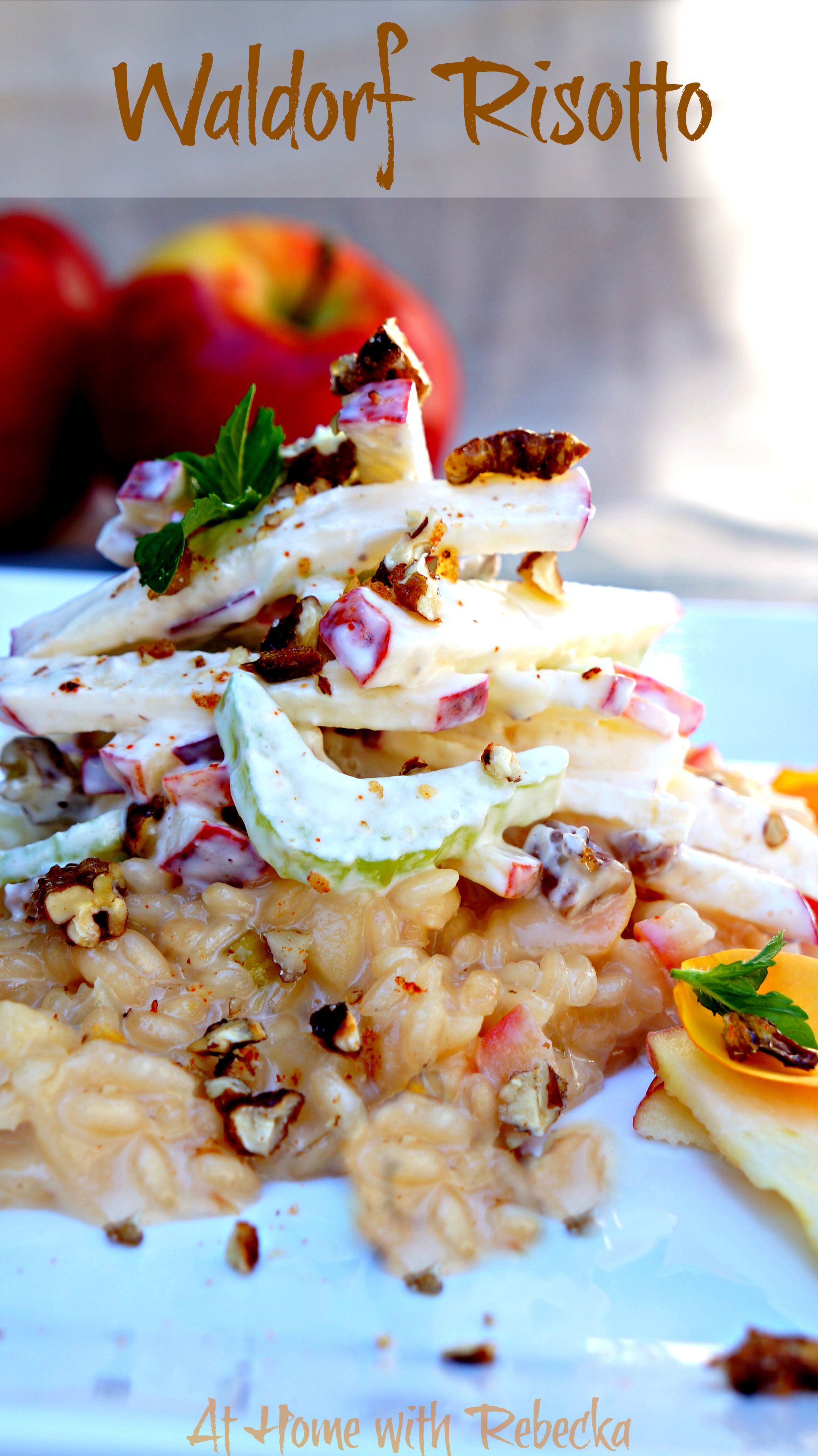 If you love the dreaminess of a classic Waldorf salad, you're going to die for my remixed version, Waldorf risotto!
The warm, apple infused risotto is the perfect balance to the crispy, tart salad. I finished the dish with a spicy crunch of California candied cayenne walnuts. The flavor combination is out of this world, and I've chosen this Waldorf risotto recipe as my submission for this year's recipe challenge.
Another delicious risotto recipe to try is my Red Beet Risotto
California Walnuts presents, the Waldorf Salad Refresh Recipe Contest. Wish me luck, and enjoy this Waldorf risotto recipe!
#WaldorfSaladRefresh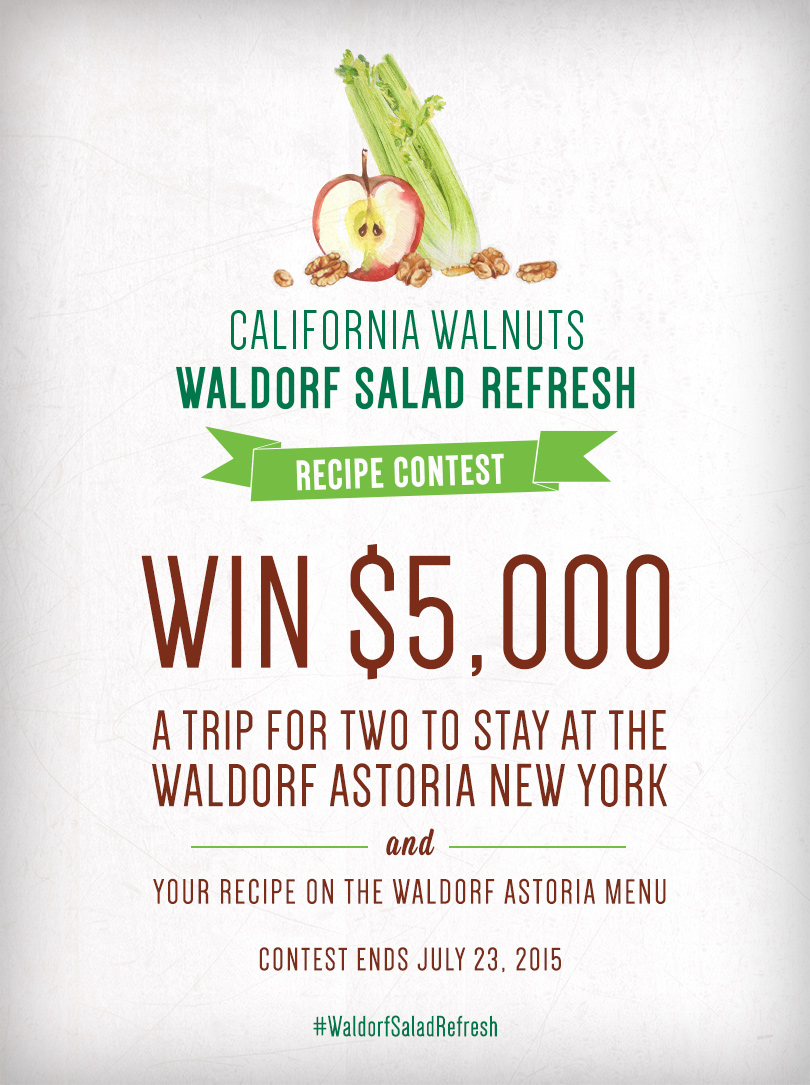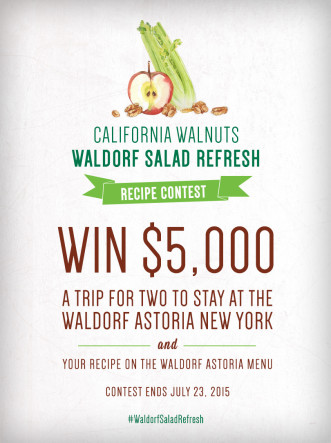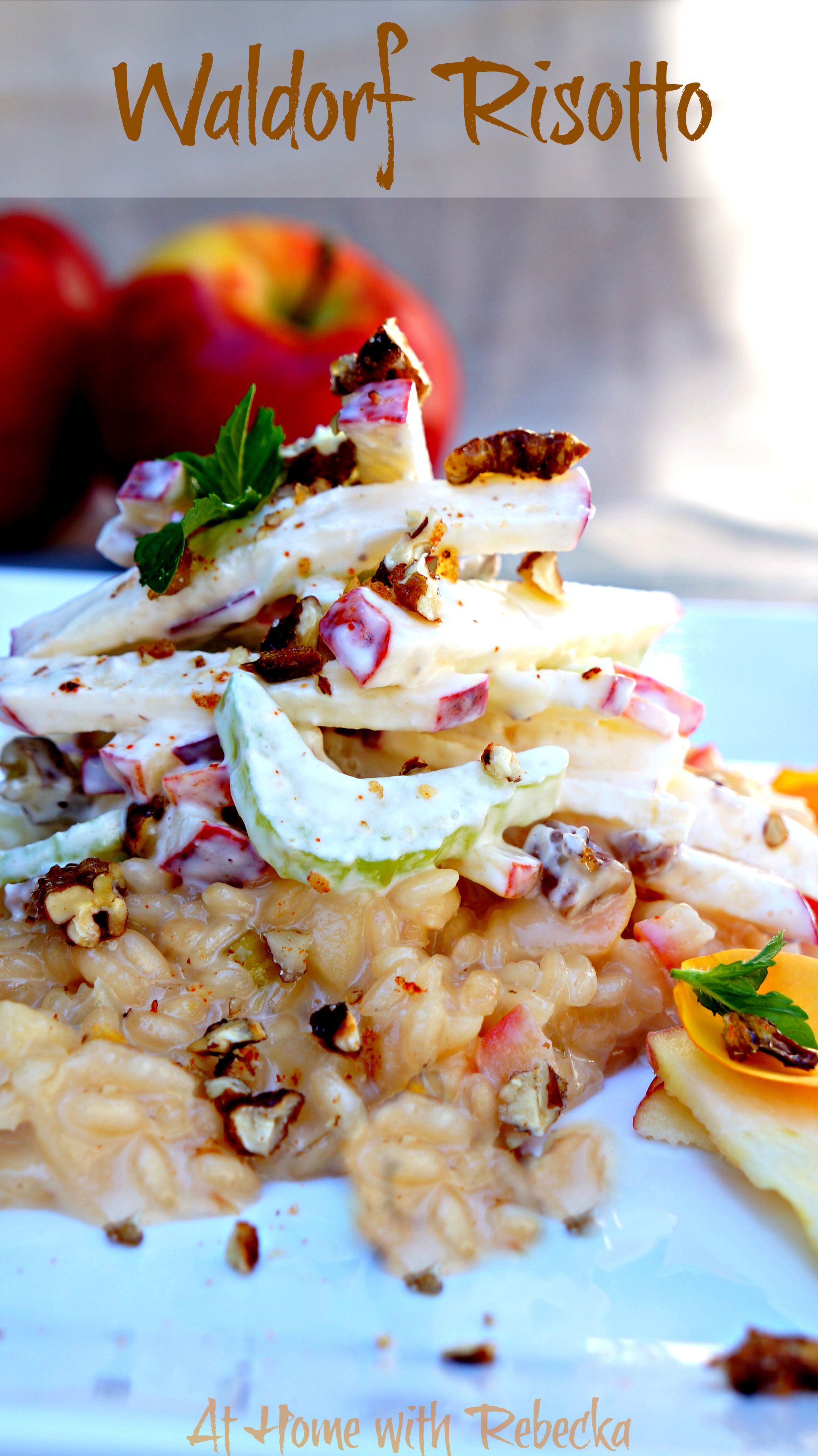 Waldorf Risotto
Ingredients
4

red crisp apples

4

large celery stalks

1

cup

mayonnaise

divided

1

tablespoon

plus

2 teaspoon sugar

½

teaspoon

salt

3

teaspoon

lemon juice

divided

1

cup

arborio rice

4

cups

apple cider

1-2

cups

water

2

teaspoons

butter

¼

teaspoon

olive oil

½

teaspoon

salt

1

cup

California walnuts

1

tablespoon

sugar

1

teaspoon

cayenne pepper
Instructions
For the Salad
Slice apples across lengthwise into ¼ inch rounds, thinly slice each round into match stick lengths, toss in a large mixing bowl with 1 teaspoon lemon juice.

Reserve 1 cup match stick apples, set aside

Thinly slice 3 celery stalks, combine slices with apples

Add ½ cup mayonnaise, ½ teaspoon salt, 1 tablespoon sugar to cut apples and celery and toss, cover and refrigerate until ready to use
For the Risotto
Diced the reserved match stick apples, you should have about 4 tablespoons

Dice 1 stalk celery, combine diced apples and celery with a pinch of salt and ½ teaspoon sugar

In a medium saucepan, over medium high heat, melt 1 teaspoon butter

Saute diced celery and apples until Al dente, (tender but not soft), remove from pan and set aside

Heat 4 cups apple cider in a saucepan, keep warm
For the Candied Cayenne Walnuts
Add walnuts to non-stick pan, turn heat to medium, sprinkle 1 tablespoon sugar over nuts, allow sugar to melt, When sugar is almost melted or begins to caramelize, stir or toss walnuts to coat evenly. Pour candied walnuts out onto a piece of waxed paper and sprinkle with cayenne pepper, cool and rough chop
For the Risotto
Add 1 teaspoon butter and ¼ teaspoon olive oil to the same pan the apples were cooked in.

Stir in 1 cup arborio rice, saute for 3-5 minutes stirring occasionally to coat rice kernels

Begin making risotto by adding 1 cup of apple juice at a time to sauteed rice, allow liquid to absorb, and continue adding liquid 1 cup at a time, until all 4 cups are incorporated, this will take about 25 minutes. Risotto should be tender but not mushy, more liquid can be added if the rice is still tough, add 1 cup water until absorbed and test again until desired consistency.

Turn heat off.

Add cooked apples and celery and 1 teaspoon butter to risotto mixture, stir to combine. Finally, add ½ cup mayonnaise. Season with additional lemon juice, and salt to taste
To serve
Ladle ½ cup risotto portion onto plate, top risotto with prepared Waldorf salad, and sprinkle with candied cayenne walnuts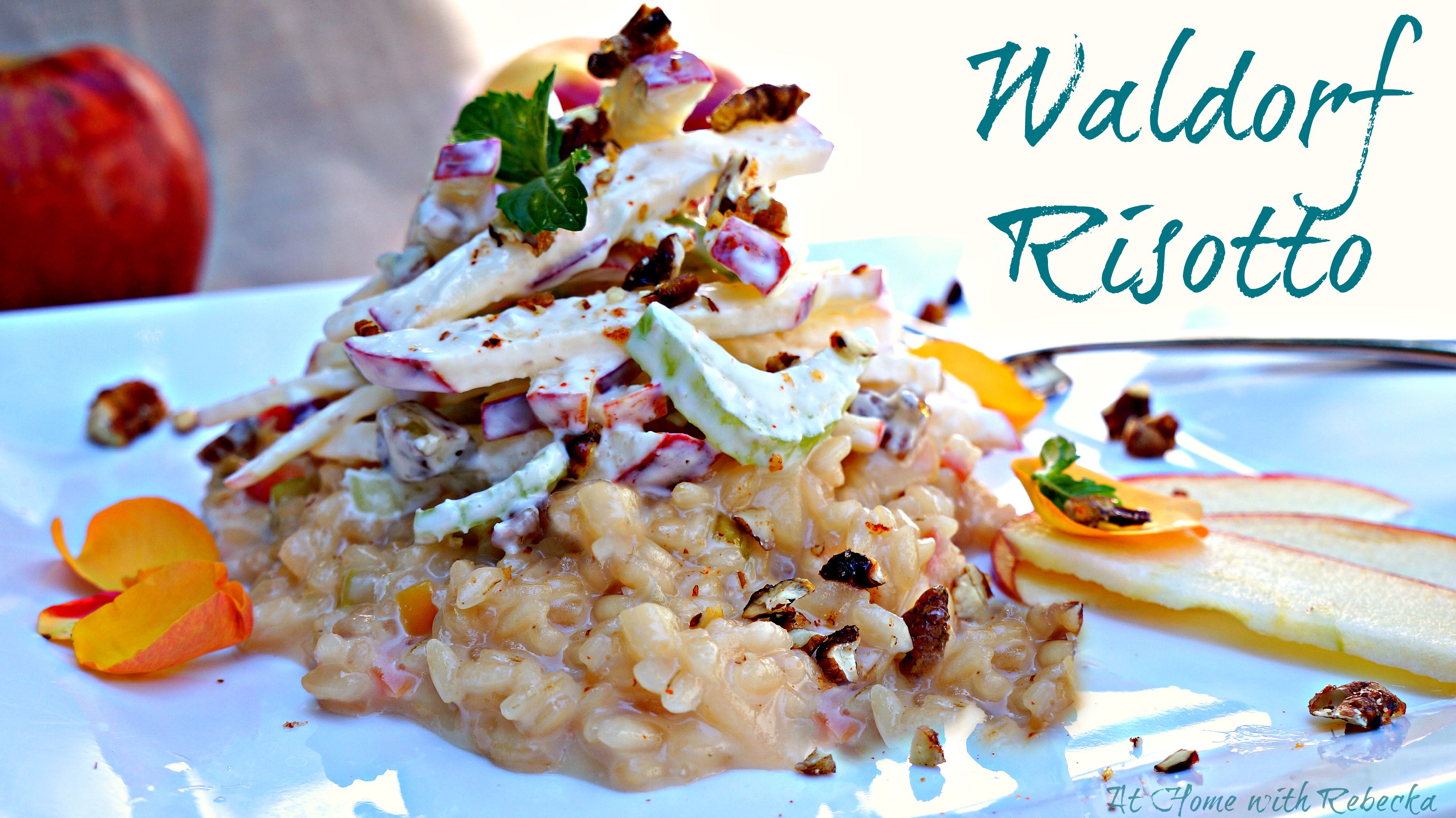 For a list of all the contest entries, visit Waldorf Salad Refresh Recipe Challenge on PINTEREST