Simple summer snacks that use fresh, real food ingredients are my favorites!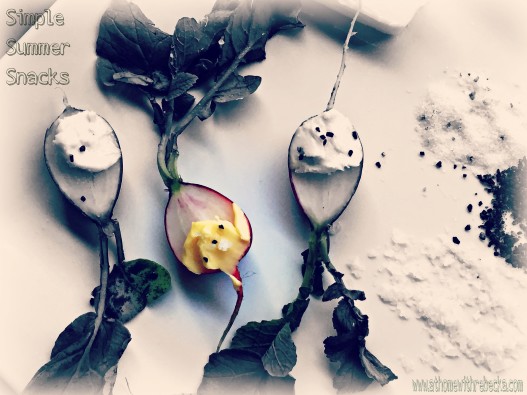 Radishes, butter, and sea salt; simple summer snacks don't get any easier or tastier than that! This simple summer snack recipe is best paired with a crisp white or light bodied rosé wine. When making this classic dish, it's imperative to use the best butter you can find.
I used Kerrygold, a pure Irish butter, but there are many other high quality butters to choose from. Check your local market for butters that are rated AA or higher. These butters contain higher amounts of sweet cream, giving them a sweeter flavor as well as a creamier texture.
Method:
Soak radishes in cold water and rinse well to dislodge sand and dirt particles.
Cut the radishes in half, leaving the greens attached to create a lovely presentation.
Serve with a variety of sea salts. I used Maldon sea salt, Himalayan Pink Salt with Blood Orange, and Black Sea Salt. The slightly different flavor profile of the individual salts lends nuance to the eating experience.
The simple combination is superb; these fresh radishes are delightful, simple summer snacks.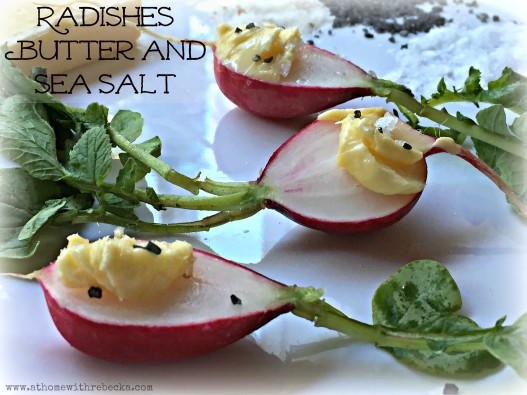 More delicious simple summer recipes to try:
Fried Green Tomato and Egg Sandwich