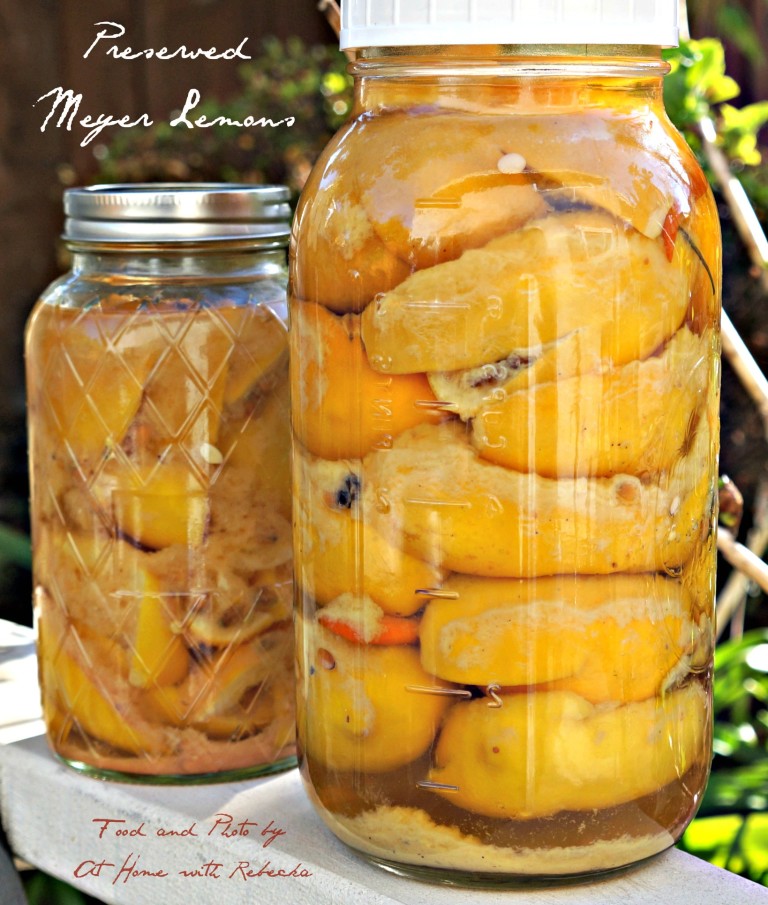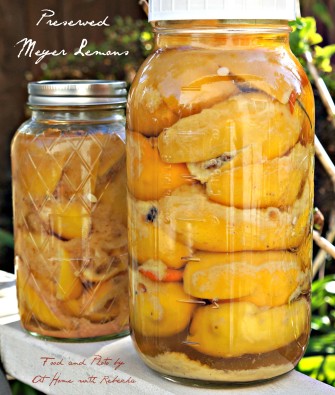 Preserved Meyer lemons are easy to make and delicious in many different food applications, from salads to soups. This recipe will explain how to make preserved Meyer lemons with exact measurements to assure the perfect preserved lemons!

Preserved Meyer Lemon Recipe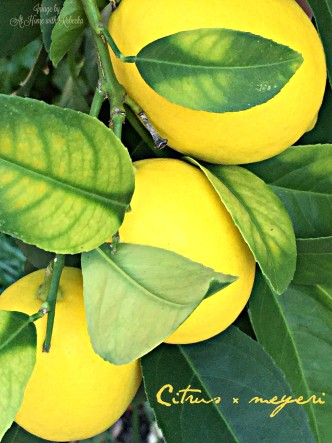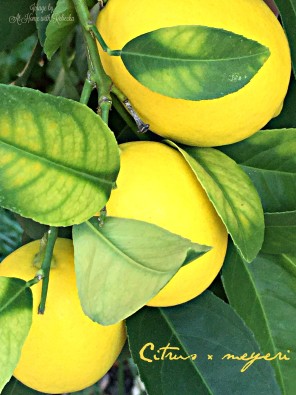 Preserved lemons are a staple in Moroccan and sometime other African cuisines. They are preserved to use in tangines, soups and stews, to impart their mellow lemon flavor.
With an abundance of homegrown Meyer lemons, I set off during the holidays to preserve some for myself however, finding a recipe for preserved Meyer lemons with exact measurements proved to be difficult.
In my search, I found recipes that varied from 1 tablespoon sea salt per lemon, while others called for 1 teaspoon. One heirloom recipe was so vague, I was left wondering what the writer was thinking. The instruction said...just "toss in some salt!" I was frustrated with such a wide measurement variable, concerned the recipe would be either unsafe to consume, or so overly salted, it would be inedible.
When trying to recreate a recipe for my readers food safety is paramount, especially where food preservation is concerned. I spent several weeks researching a variety of preserved lemon methods before trying my hand at the preserved Meyer lemons recipe. After some trial and error, I finally came up with exact measurements for preserving lemons in a safe way, and that also produce a tasty result.
I made several batches using different varieties and measurements of sea salt(s) to test for flavor. I also made the addition of spices and hot chili's to another batch that produced a delicious, spicy-tangy preserved lemon. The different varieties of sea salt didn't make a difference in flavor however, the darker varieties altered the color of the fruit and juice.
The reward of preserving lemons is well worth the wait.
I've used my preserved Meyer lemons in a variety of delicious recipes over the past few months.
Warm Preserved Lemon Curry Macaroni Salad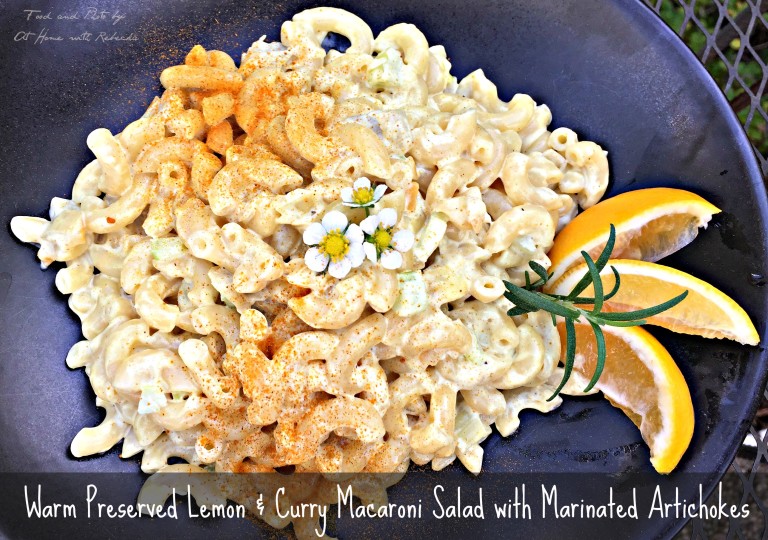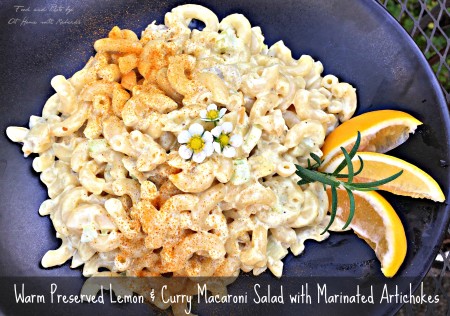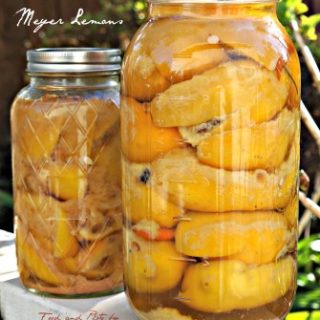 How to Make Preserved Meyer Lemons
Preserved lemon recipe with exact measurements
Ingredients
1

dozen Meyer lemons

or other variety

12

tablespoons

sea salt

divided

½

cup

fresh squeezed or bottled lemon juice

if necessary
Instructions
1 quart canning jar(s) with rims and lids

Wash lemons in cool water to remove dirt and impurities

Sterilize jar in boiling water bath for 15 minutes before using.

Slice both the stem and bottom end off lemons. Starting at one end, cut the lemons in half lengthwise, but stop about ½ an inch before you reach the bottom. Repeat the cut perpendicularly so you have cut each lemon lengthwise in a "X" formation, but not all the way through; they should still be attached at the bottom, about ½ an inch.

If you are using several smaller jars, lemons can be fully quartered

Gently open each lemon with fingers

Spoon in ½ tablespoon (2 teaspoons) sea salt for each lemon

Place three or four lemons in the jar and press with muddler to release juices. A wooden spoon can be used for this step

Continue this process until all lemons are salted and juiced

Be sure the fruit is totally covered with their juices. Add more fresh squeezed or bottled lemon juice if necessary

Fill jar to the brim leaving about ¼ inch head space and seal tightly

Allow jar to rest at room temperature for 2 weeks before using

Lemons will last for up to 1 year if kept in a cool place and can be stored in the refrigerated after resting at room temperature for 2 months.
To use
Remove one or two lemons from the jar depending on what your recipe calls for.

If the juice in the jar gets low, add enough bottled or fresh squeezed lemon juice to cover the fruit. Replace lid and return jar to resting place

Rinse lemon in cool water and remove flesh. Some people use the flesh however, I don't care for the texture

Once the peel is rinsed and flesh has been removed, slice or chop the the peel and use in salads, soups and stews. The peel can also be used in cocktails
Notes
The flavor of preserved lemons enhances over time and can be embellished by adding spices and or hot peppers. I generally make one batch with just salt and another with a combinations of spices. Black peppercorns, whole clove, thai chili, coriander seeds etc.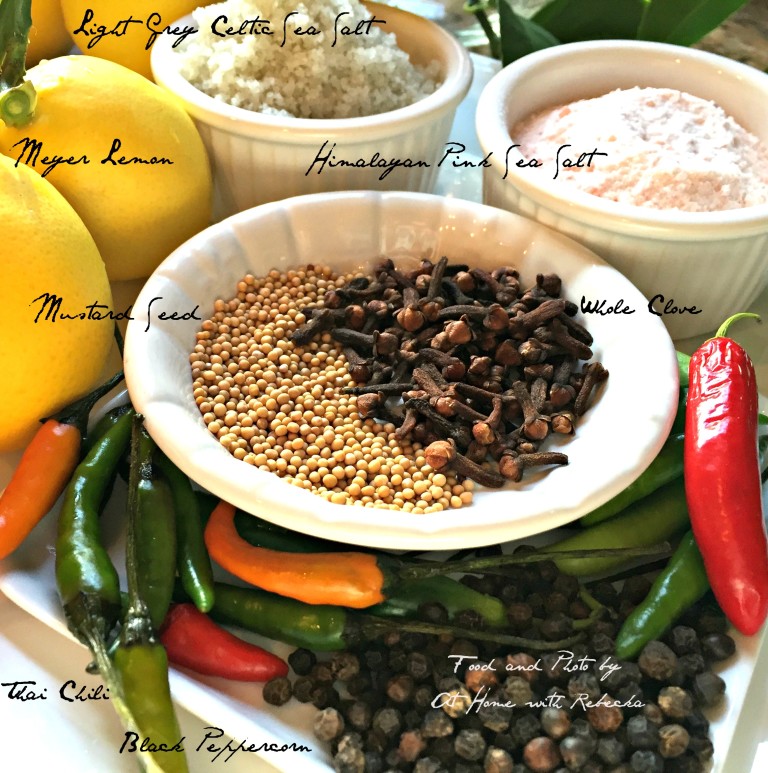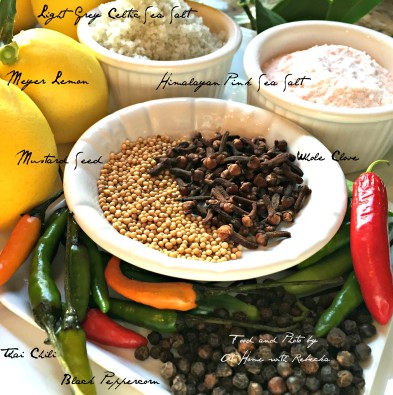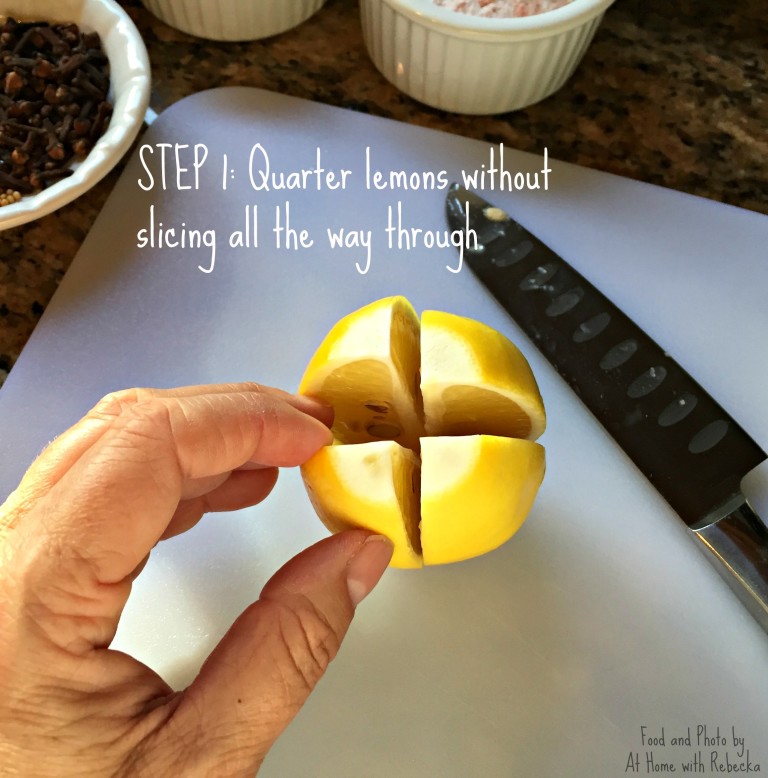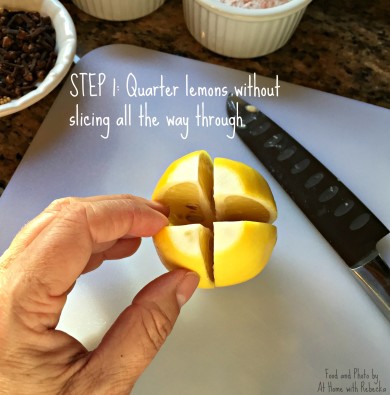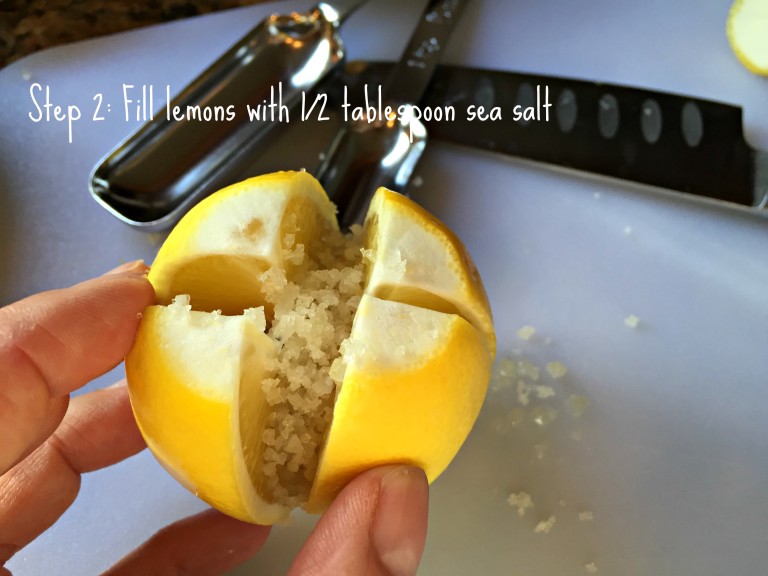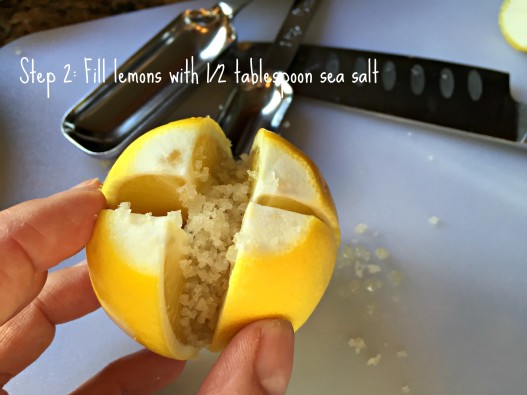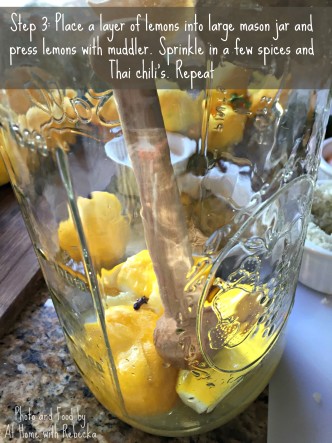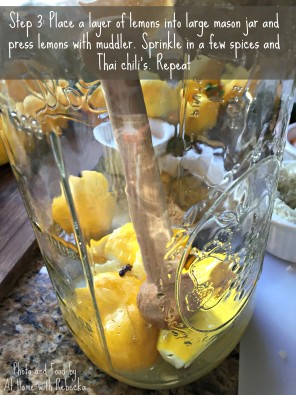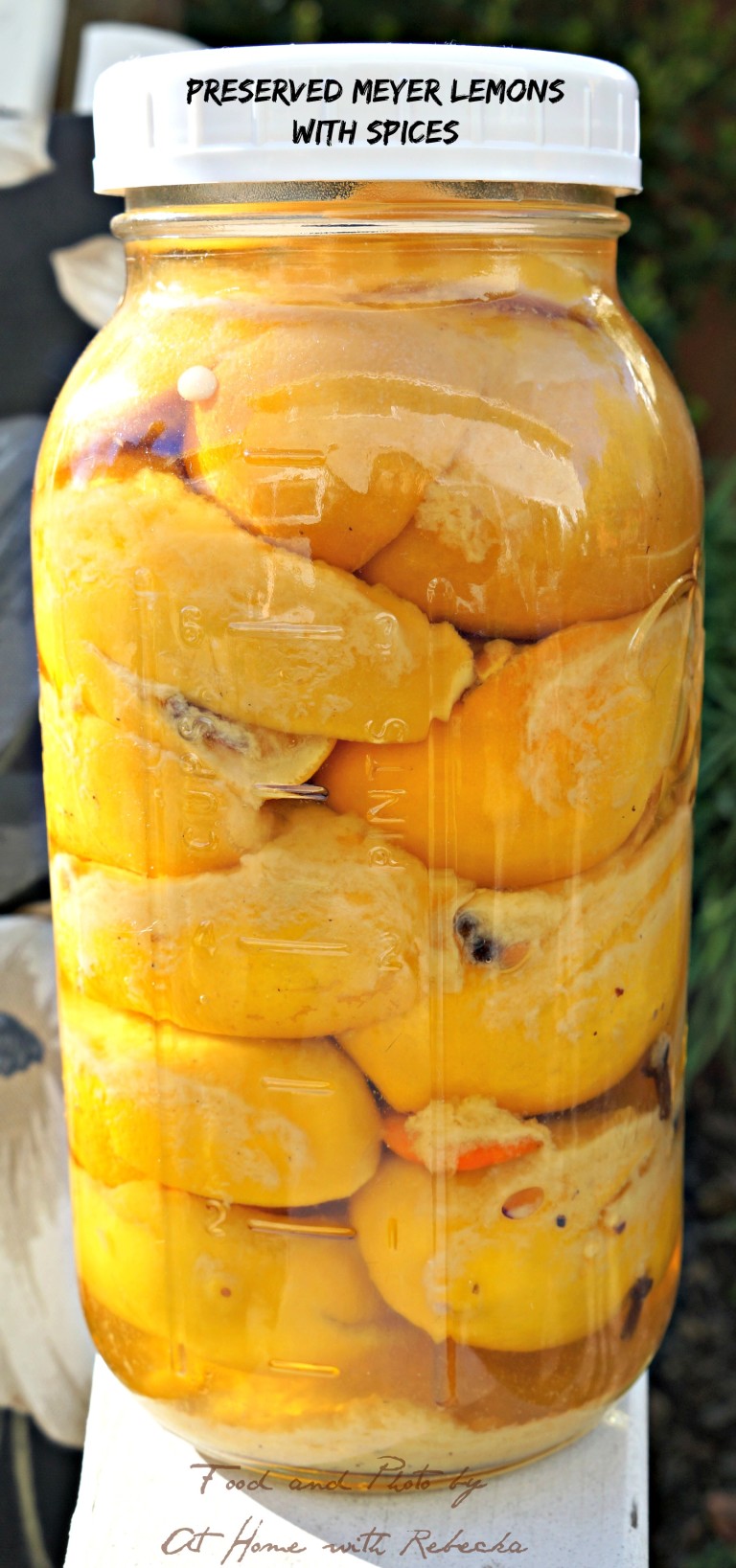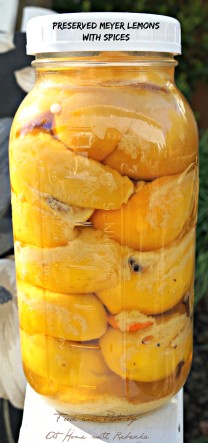 I would love to hear about your experiences making preserved lemons. Please feel free to share!