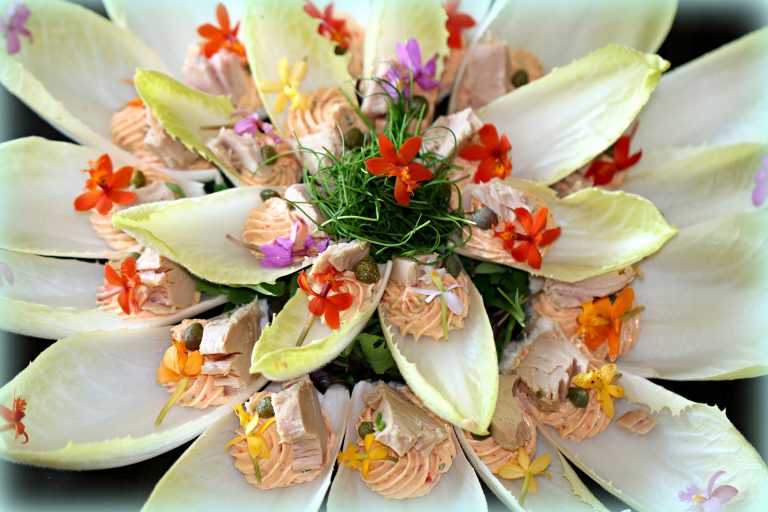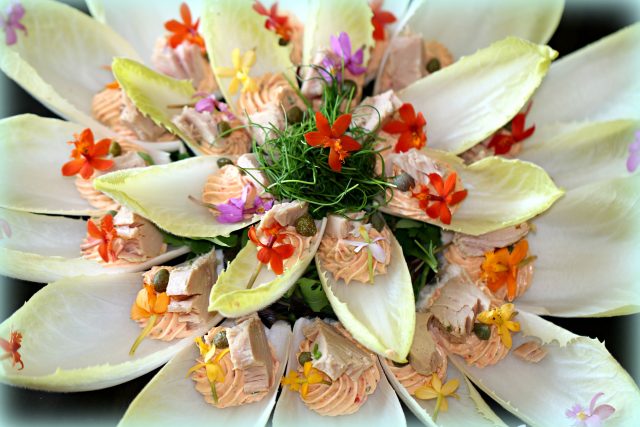 I'm happy to announce that my Creamy Lemon Pepper Tuna on Endive won the Appetizer category in the Tonnino Tuna Blogger Recipe Challenge. I won $500.00.
Congratulations
Grand Prize Winner, LouLou for winning the Sides/Salads Category with her Southwestern Quinoa Garlic Tuna Salad and Mince Republic, for winning the Entree Category with their Crispy Tuna Cakes. Click the links below for their winning recipes.
Special Thanks
I'd like to thank Tonnino Tuna for hosting the contest and sharing their delicious tuna products for use in the challenge.
About Tonnino Tuna
Tonnino Tuna®, the leader of the finest cuts of wild-caught yelllowfin tuna are made from 100% Yellowfin tuna. Our tuna is low-mercury, dolphin safe, wild-caught and available in eight delicious flavors made from high quality, Mediterranean-inspired ingredients.

Tonnino Tuna
The flavor of Tonnino Tuna packed in olive oil is unmatched by similar brands. I loved the chunks of yellowfin tuna filets found in the 6.7 ounce jar, as they worked perfectly for my recipe. I chose to use the Tonnino Lemon & Pepper flavored tuna for my dish, but Tonnino's diverse set of flavors affords their customers the ability to blend their gourmet tuna with a variety of ingredients.
Grand Prize Winner
Sides/Salads:
LouLou Sucre: https://loulousucre.com/southwestern-quinoa-garlic-tuna-salad-with-creamy-roasted-salsa-dressing/
Entrees Winner:
Mince Republic: https://www.mincerepublic.com/crispy-tuna-cakes/
Appetizer Winner:
At Home with Rebecka: https://athomewithrebecka.com/creamy-lemon-pepper-tuna-on-endive/
Dressed to impress, my Creamy Lemon Pepper Tuna on Endive is garnished with edible mini orchids and capers. This original recipe was my first submission for the Appetizer Category of the Tonnino Tuna Blogger Recipe Challenge.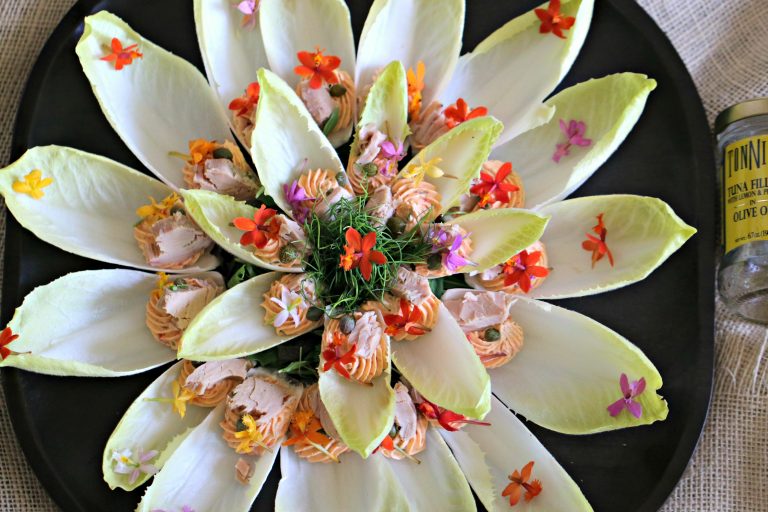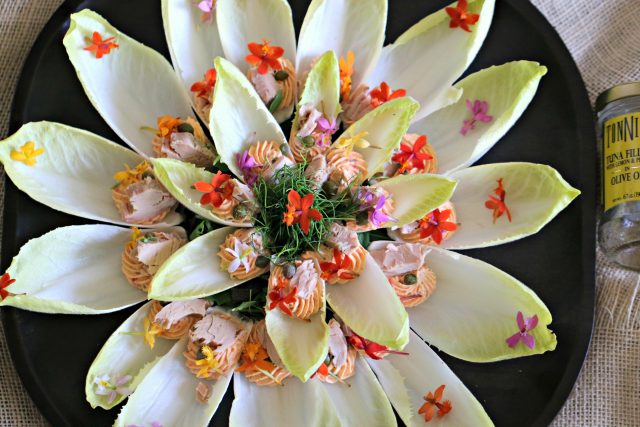 For the Recipe: https://athomewithrebecka.com/creamy-lemon-pepper-tuna-on-endive/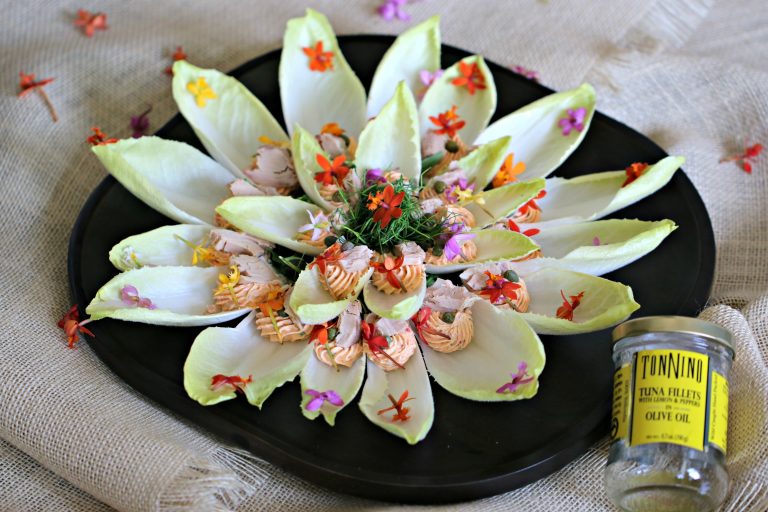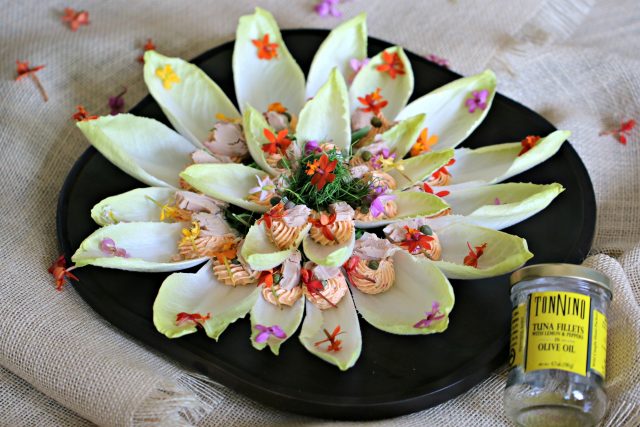 #temptingyourtaste #tonninobloggerchallenge
Follow and Purchase Tonnino Tuna
You can purchase Tonnino Tuna at Whole Food Markets and follow Tonnino Tuna on Instagram and Facebook: https://www.instagram.com/tonnino.tuna/ https://www.facebook.com/TonninoTuna/